---
Not only will you help change someone's earthly life – you'll impact their eternal life. By being involved in missions, you can take part in God's plan to reach the nations.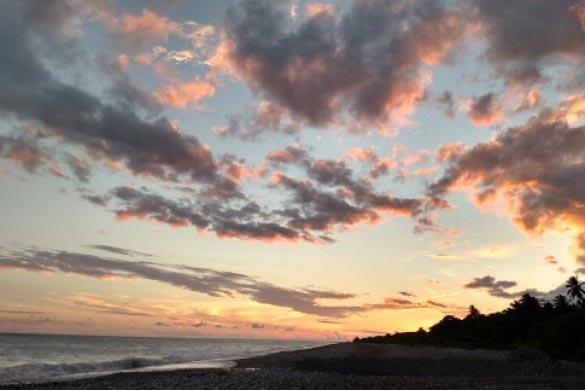 Dominican Republic 2023 Mar 6-17
Work Trip Adventures trip in: Dominican Republic
Dates: 03/06/2023 - 03/17/2023
Cost: $784.00
Ministry Description
Summary
WOL DR purchased a new 15 acre beach front property January 2016 with 42 concrete buildings. Work began immediately to convert these into camper dorms, hotel rooms, staff housing and family units. Today this new camp property houses 400 campers, has 32 married couple rooms, 12 family hotel units and so much more. A full sports complex has been built with a covered gym and beautiful swimming pool. The 600 seat auditorium was built in 2018 and has a large lobby with "Rogers Cafe", all with AC. There are three thatch roof buildings that serve as dining areas for 600 guests. Volunteers have helped us in many ways at the camp property but we are not done. Help is needed to complete the work: landscaping, sidewalks, project construction, electrical, plumbing, painting; there is work for everyone. And if this wasn't enough we purchased another 22 acres just west of the youth camp giving us almost 2000' of beach front. The new expansion is going to be a family conference center with several 4 to 6 story hotel buildings, swimming pool, baseball field, camp fire amphitheater, staff housing, guest housing, large maintenance building, dining / kitchen and meeting hall. You'd so enjoy spending time working on the beach especially during the winter months in the north!
Strategy
Our goal is to use this camp property as a staging area for training young men and women sending them out into the churches in the DR and to the entire Caribbean area as servant leaders. At this time there are over 80 Bible Club programs running in local churches across the DR with over 300 leaders working with their youth. The camp is also used for church retreats, conferences and of course SUMMER CAMP! As a volunteer, your hard work will help build the tools the missionaries need to reach these goals. We know that our labor for the Lord is never in vain.
Travel
You'll fly into Santo Domingo Las Americas international airport SDQ, get your passport stamped, collect your luggage, clear customs and you are on your way! Sound hard? It's not. The trip is so well worth the flight! Your route to the camp could be along the coastal parkway watching the blue waters of the Caribbean on this 1.45 hours or right through the capital. Roads are nice and the camp is about 50 minutes west of Santo Domingo.
Housing
Housing will be in newly renovated camp dormitories with twin size mattresses (bunk beds) or as a couple you could be in one of the beautiful hotel units. All rooms have tiled bathrooms, AC and are right on the beach! Hey, you read this right! Yes, right on the beach!
Transportation
You'll be picked up at the airport by our WOL staff. When you exit customs with your luggage, pass through the security doors, go down the ramp to the restaurant area and our staff will be waiting for you on either to the right or left. Just don't leave this area until our staff finds you. There is free WiFi in the airport.
Food
Breakfast @ 7:30: fresh fruit, pancakes, cereal, toast, eggs, ham, etc. Lunch @ 1:00: Sandwiches, chips, fresh fruit, etc: Dinner @ 7:00: You'll enjoy Dominican as well as American meals such as spaghetti, tacos, pizza, etc. You'll eat really well! Wait until you taste the creamed chicken and mashed potatoes! And if you enjoy good coffee you'll sure like this trip. Santo Domingo coffee is excellent so plan on taking some home and as gifts for your friends! You can take coffee back with you but it needs packed in your check-in luggage. DO NOT put it in your carry-on luggage as airport security doesn't allow it through. Are you ready for one of the greatest adventures of your life?!!!!

Visa
Fill out the visa entry form on-line in the USA a few days before your trip. Use the link and the info below. Print this off and keep with your passport. With this paper you are ready for passport control. You'll collect your luggage, clear customs and head to one of the greatest adventures of your life!

https://eticket.migracion.gob.do/
Start the process and they will give you an APPLICATION CODE. The info for the address is noted below.
THE FORM OF THE SWORN DECLARATION OF THE DIRECTORATE GENERAL OF CUSTOMS IS ONLY REQUIRED FOR ENTRIES TO THE COUNTRY
PROVINCE ? Distrito Nacional
MUNICIPALITY: Santo Domingo de Guzman
SECTOR ? Nuevo Arroyo Hondo
Street: AV. CARLOS PEREZ, ESQUINA CALLE 1RA
PALABRA DE VIDA DOMINICANA
Print the QR Code and take this paper with you.
What to Bring
A list of tools and other items will be supplied closer to the trip dates. You should have sun block and a brimmed hat for shade to cover your ears. Temps are nice everyday so you can work in shorts or jeans. Depending on the time of year the humidly could be high in the DR so be ready to drink lots of water. Cold bottled water will be supplied for you all day long. Make sure you write you name on the cap.
You'll need sheets for twin beds, a travel pillow, maybe a light blank (depends on how low the AC unit is set), towels, swimming suit, water shoes or sandals for the beach, special snacks if you need them, basic tools if you work with electric, plumbing or such, work gloves, maybe an umbrella would be good to have but hope we don't need it, a flash light, your personal items and extra shoes in case they get wet.
Voltage is the same as the US: 120 volt
There is WiFi at the camp but it's pretty slow. When you enter the DR leave your phone on airplane mode unless you have an international calling plan. Most of these international plans still have a daily cost to use your phone. You can use WiFi for calling home. T-Mobil works at the camp with full access and no special plan. You can check your e-mail and post pictures to Facebook.

Dress Code
You can work in shorts, T- shirt and comfortable shoes for working and maybe rubber boots during rainy season or when pouring concrete. Depending on your work project you might use jeans to work in because of the foliage. Cool nights are wonderful after the hot days. Cool mornings are nice with the breeze coming off the beach and makes the warm coffee a real delight. Church is business causal so for the men nice jeans or pants with a collared shirt for church and ladies should plan on slacks, dresses or skirts. Shorts are not considered church dress for any one.

Qualifications
These projects are designed for everyone to attend. We are looking for these two qualities in our team members: A love for the Lord to serve and a willingness to be blessed. Is this you? If you can do these things, you qualify! Everyone can attend this trip so bring the whole family and enjoy a week on the Beach with us at WOL Dom Republic!
Financial Information
Trip cost covers food, lodging, in country transportation, background check, travel insurance, $125 work funds and $75 host cost are included in the trip cost. Airfare is not included. Airfares run from $500 to $750 from the east coast depending on the time of year.
Contact Information
Ron Morton RonMorton@wol.org 419-569-1226
Other Information
The people in the Dominican are very open to hearing about the gospel. They envy the American lifestyle and are very friendly towards tourists. Baseball is the king of sports in the DR!

The property is located on the coast in Paya (Bani) just 50 minutes south west of the capital.
During rainy seasons it will rain most days, usually a quick 1 hr storm passes through every afternoon and many time rains at night. Temps are in the 80's to 90's most days with humidity around 80%. It cools down at night so is wonderful to sit and enjoy the ocean breeze.

Dry season is 90's, cooler at night making it easier to work because of the lower humidity.
May-Nov is the rainy season. It is much dryer at this property than the rest of the Island and the ground is sandy making it easy to continue to work.
The sun rises around 6:30 year around so make sure you enjoy the sunrise a few days.
Mosquitoes and black flies are sometimes bad so bug spray with high deet helps. You can also mix your own bug spray: Avon "Skin-So-Soft" as a base then add tea tree and Citronella oils. Mosquitoes don't like this mixture. Your friends may not get too close as well! Here's one you might try. Vitamin B-1 is also known to help keep these insects off so start taking this every day three weeks before your travel dates to help. Once you open the bottle and smell it you'll know why the insects stay away.

These work trips are designed for everyone to attend. A love for the Lord to serve and a willingness to be blessed are what we are looking for. If you can do these things, you qualify! This trip is a great one to take your whole family or church and enjoy a week on the beach with us in the Dom Rep!

Oh yes, one of the rules of the beach: Don't walk or sit under the coconut trees!
So are you ready to sign up for this amazing adventure? Payments are due 2 months before the trip date and can be made on-line using this link: https://give.wol.org/003J7C
Project account: International Work Team Proj Fund #003J7C Make sure you know which trip you are attending.