---
Not only will you help change someone's earthly life – you'll impact their eternal life. By being involved in missions, you can take part in God's plan to reach the nations.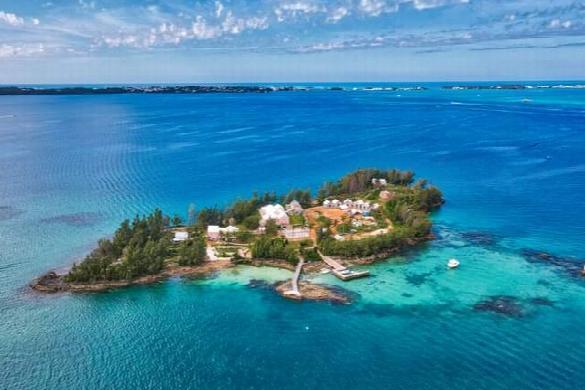 Bermuda finish work on camp renovations 2023 Feb 2-11
Work Trip Adventures trip in: Bermuda
Dates: 02/02/2023 - 02/11/2023
Cost: $212.00
Ministry Description
Summary
THIS TRIP TO FULL. However if you are interested in going to Bermuda in the future on a work trip you can register for the next trip on this page.

We are thrilled to give this Grace Island update and invite you to consider joining us for our:
Feb 2-11 get ready for camp work trip
Grace Island has been under renovations for about a year and now in the final stages of paint and property cleaning. Many exciting opportunities are before us and renovation plans are already almost completed.
Strategy
We have painting to do and overall cleaning and repairs to prepare for our summer rentals. We are looking for men and women ages 16 and older to help us out with the projects. If you can help please fill out the form by clicking "Apply" and get ready for an adventure of a life time!
All meals on Grace Island will be provided so the cost this work trip is very inexpensive. You are responsible for your airline ticket to the Island. Use this airport info: St. George's, Bermuda (BDA) It's L.F. Wade International Airport

The next Bermuda Camp Builders' Week:
Volunteers can book the entire time or part of the time to be with us.
The cost to volunteers will be only Airfare, WOL Insurance and $125 towards in country sightseeing expenses. WOL Bermuda will cover everything else.
Building plans should be approved by this time and the following projects will be considered:

1. Wooden deck and steps built up slope for Waterside area
2. Landscaping and tree removal and planting in various locations
3. Painting and finish coating on various buildings
4. Installing bunk beds in all the single cabins
5. Concrete sidewalks

Travel
Fly into the only international airport on the Island.
Housing
You'll stay on the Grace Island in cabins.
Transportation
You'll be picked up by the WOL staff in ministry vans and taken to Grace Island by boat. You are responsible for your airline ticket to Bermuda. Use this airport info: St. George's, Bermuda (BDA) It's L.F. Wade International Airport
Food
Meals will all be supplied on this trip and you'll eat very well.
Visa
No visa is required to enter Bermuda however you will need to fill out this required entry form:
https://www.bermudaarrivalcard.com/
Make sure your passport does not expire for 6 months otherwise renew it now.
No Covid requirements.

What to Bring
Work clothing, gloves, some tools, single bed sheets, small pillow, swimming suit, towels, personal items, Bible
Dress Code
You will want to work on jeans and long sleeve shirts. The weather will be nice but cool for this time of year. Going out on the town will be casual.
Qualifications
Financial Information
There is no charge for food, lodging or transportation on this trip! You just need to fly there and be ready to enjoy working on Grace Island. This is an amazing opportunity to see a beautiful part of God's world. It's a short trip with a lot of work needing done.
Contact Information
Bruce Bradford brucebradford@wol.org 701-570-3487 https://www.graceisland.org/' target='_blank'>https://www.graceisland.org/
Other Information
Bruce Bradford, brucebradford@wol.org, will be heading up the crew. You can meet Bruce and Susan by using this link.
https://missions.wol.org/missionaries/Bruce-and-Susan-Bradford-633861/
So are you ready to sign up for this amazing adventure? Payments are due 2 months before the trip date or as soon as possible. You can pay on-line using this link: https://give.wol.org/003J7C
Project account: International Work Team Proj Fund #003J7C
More ministry info can be found at the WOL Bermuda website: https://www.graceisland.org/' target='_blank'>https://www.graceisland.org/ or https://www.wolbermuda.org/