---
Not only will you help change someone's earthly life – you'll impact their eternal life. By being involved in missions, you can take part in God's plan to reach the nations.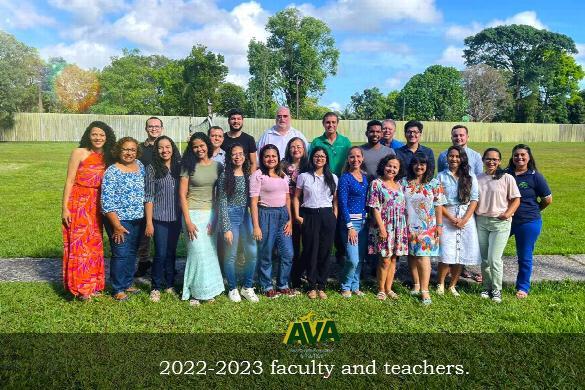 Brazil School Teacher
Launch ShortTerm Missionary trip in:
Dates: 08/01/2023 - 06/15/2024
Cost: $0.00
Ministry Description
Summary
Teach in the ESL program at Amazon Valley Academy (AVA) an international Christian school that is under the oversight of Word of Life in Northern Brazil. We are also in need of grade school teachers to teach in English
Strategy
AVA provides a unique opportunity to evangelize some of the most influential people in our state. The governor of our state sends his kids to AVA. It was founded as a school to teach Missionary's kids however, it has transitioned into a school that uses education in English as an opportunity to reach the upper and middle class people that are otherwise almost impossible to reach.
Travel
Travel would be to Belem Brazil, a direct flight from Miami or Ft. Lauderdale should be available soon. A wide variety of flights are available through connecting cities such as São Paulo, Brasilia or Rio
Housing
Limited housing is available on campus. A wide variety of housing is available off campus.
Transportation
There is a good bus system in the city, the school has a vehicle that is available to use on a limited basis, uber is another good option.
Food
Meals will be eaten at home or can be purchased at the school.
Visa
A visa is not required to enter as a tourist. If it is determined that this is a good longer term fit a work or religious visa can be applied for in country.
What to Bring
Clothing appropriate for warm weather. We do not have winter in this part of Brazil. Personal items.
Dress Code
Dress is casual, jeans and a collared shirt for teaching.
Qualifications
College graduate in good health. Must have appropriate teaching degree.
Financial Information
Airfare + Insurance + $2,000 a month + 12% Admin Fee
Contact Information
Gary Parker garywayneparker@gmail.com 785-914-4575 https://amazonvalleyacademy.com
Other Information
The climate is hot a humid, the classrooms are airconditioned, but houses are not always airconditioned. The evenings are cool so it is not too hard to sleep.