---
Not only will you help change someone's earthly life – you'll impact their eternal life. By being involved in missions, you can take part in God's plan to reach the nations.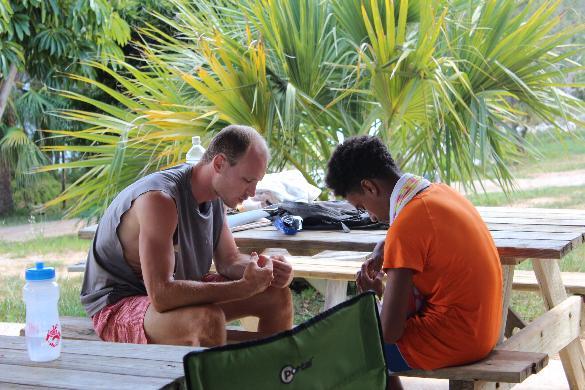 Bermuda Summer Camp Counselor
Launch ShortTerm Missionary trip in: Bermuda
Dates: 07/15/2023 - 08/21/2023
Cost: $0.00
Ministry Description
Summary
Applicants with at least one year of Bible College for camp counselor.
And others can work with program and activities staff!
Strategy
Word of Life camp ministry is vital to see children and teens come to Christ, and it also builds the local church and Word of Life school clubs across our country.
Travel
Airport- LF Wade International Airport (30 mins drive).
$40 .00 USD Travel Authorization Fee
Unvaccinated people need a pre-covid test.
Housing
Staying in Christian Family homes before camp and in camp cabins on Grace Island Camp property during camp.
Transportation
Outside of camp weeks ministry students travel via scooter. During camp- Word of Life vehicles and boats to Grace Island Camp property.
Food
Three meals a day are included in the mission's trip package for time on and off Grace Island camp property.
Visa
No Visa is required if traveler has Visa to travel though the USA or is a USA citizen.
What to Bring
summer clothes: shorts, t-shirts, rain jacket, Bible, swimwear, swim shoes, sneakers, sunblock, and one set of Church clothes.
Dress Code
Colored shirt and casual long pants or dresses for church. Shorts and t-shirts for all other occasions.
Qualifications
Counseling requires at least one year of Bible College, but there are other jobs for those that do not have this qualification.
Financial Information
Five weeks of ministry is $900 + Airfare
Eight weeks of ministry is $1600 + Airfare
Contact Information
Mark Hall mhall@wol.org www.wolbermuda.org
Other Information
Opportunities for a wide variety of ministry: Children's VBS teaching, teen counseling, personal evangelism. Free time allowed for the beach and days for free time.