---
Not only will you help change someone's earthly life – you'll impact their eternal life. By being involved in missions, you can take part in God's plan to reach the nations.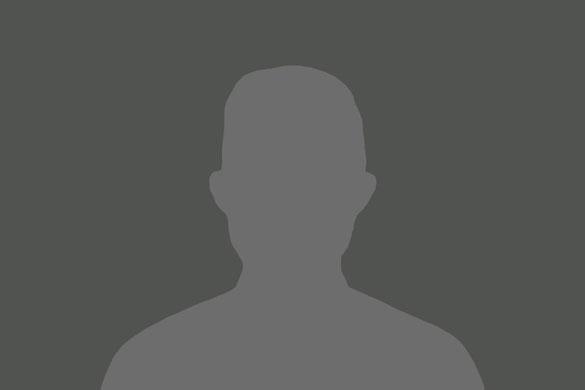 Bolivia English Teacher
Launch ShortTerm Missionary trip in: Bolivia
Dates: 02/20/2023 - 11/20/2024
Cost: $0.00
Ministry Description
Summary
Teaching English to a variety of age groups between K-4 and 8th grade. Most are Latino children of missionaries, and most do not speak English at home.
Using Cambridge English curriculum and ABeka Phonics system.
Sometimes covering other elementary subjects but teaching in English. (i.e. Art, Music, math, history, or science.)
Take part in other ministries that are going on at the Word of Life campus: Children's ministries, youth work, church planting, and/or evangelism. Usually once or twice a week counting meetings or practice times.
Living on the Word of Life campus and helping with areas of cooking, cleaning or grounds keeping on a rotating schedule. Keeping your own room, bathroom and living area clean and well cared for.
Strategy
We teach the children of the missionaries in a small school on campus (Academia Cristiana Aguila: Eagle Christian Academy, today are 28 students). We are teaching English to students who would one day like to study in the states for higher education and bring their skills back to help the people of their own country. We are teaching English to students who will one day be missionaries or be doing translation work for missionaries and they would also like to be able to do some of their support raising in the states where people are able and willing to give to nonprofit missions. They will need to be able to speak English effectively for these endeavors. We are teaching English and other subjects to children who may grow up to one day be the teachers themselves.
Travel
(You would raise money for support that would cover these costs.)
You would need to obtain an in-country flight to the Miami International airport.
From Miami, the cheapest flights are usually on the Boliviana Airlines. You would fly to El Alto Airport in La Paz first or to the Viru Viru Airport in Santa Cruz. From either of those airports, you would fly to the Wilstermann Airport in Cochabamba Bolivia. If you purchase a ticket from Miami to Cochabamba, it will include the last leg here as well. However, you will pass through customs and recheck your baggage in either La Paz or Santa Cruz.
We would send one of our campus vans to pick you up and have someone with the driver who speaks English. (Probably me- I am Kate Leffew the current English teacher.)
You will need to apply for a visitor visa first – in the states or in the airport when you arrive. I would talk you through the documents you will need for that. It will cost you about $160.00. Later, we have workers here who are experts at helping English speakers to obtain a two-year volunteer visa. More on that later.
Housing
On the Word of Life property, we have housing for missionary families, couples, or singles.
If you are a single person, you would be living with other single missionaries in a larger house or dorm.
You MAY have your own room, or you may have to share a room with another single, depending on how crowded we are at the time you come. The common shared areas include a living room, and kitchen and dining area. Some rooms have their own bathroom, others are shared by more than one room.
The houses or dorms will contain everything you need already -including sheets, blankets, curtains, kitchen, and supplies, washing machines, and bathrooms with showers. You will need to bring your own towels and washcloths.
Transportation
It will vary, but it is not too expensive to use public transportation. Taxi "trufis" (vans) pass the campus at regular intervals. Riding these vans costs less than a dollar to go to Cochabamba proper. (The campus is about 20 miles but 40 minutes travel time from the city.) There are buses and trufis in the city which generally only cost 2-3 bolivianos per ride. (Less than 50 cents) We also now have a few inner-city trains that cost 3.5 bolivianos per trip.
Or you may elect to use taxis which are generally safe and quite direct but more expensive. For comparison, that same ride to or from the city will cost around $10.00.
Often the ministry here will send a group in one of their own vans or buses for ministry trips or education field trips, but these cannot be used or counted on for your own personal travel. However, many of the missionaries living on this campus who own cars will graciously offer you rides to church, shopping or to ministry spots.
Food
Single missionaries have the opportunity to eat their meals with the Bible College students in the Dining Hall. The cost of meals/food is included in your monthly rental fee of $350. Any snacks or meals you cook at your own place will come out of your own pocket.
Visa
When you arrive on your visitors' or tourist visa, you will then have 30-90 days to obtain a two-year volunteer worker visa. It will cost a total of about $800.00, but you will be able to pay that in incremental amounts as you pass through each stage of the process. We have several staff here who are extremely experienced in helping Americans obtain a two-year visa.
What to Bring
Bring all your personal clothing, toiletry items, towels, and electronics. Do not bring electronics that cannot be plugged into a 240 volt outlet. Most computers and iphone chargers have that "block" that protects them. Other appliances do not. I would recommend buying converters or transformers down here as they cost less here. Or buy small appliances here that are made for this country- blow driers, curling or flatirons, blender, coffee maker, etc. If you bring them from the states, they are heavy, bulky, and have to be used with an $80 transformer each time you use them. Remember that every suitcase over the allowed two will cost you $100 on the international flight and $150 or more on your US flight. You will also pay fees of $100 for overweight bags.
Dress Code
1. Dressy to casual in the school to teach (but not in shorts or sweatpants).
2. There are formal events during the year that would require formal dress.
3. Clothes for the church that you choose to attend. Their dress codes vary.
Qualifications
You would need to be patient with children, apt to teach, flexible – not rigid in your own schedule or with the school schedule, not rigid in your own culture or "way of doing things." You should generally be positive, encouraging, helpful, and dependable. You also have to know how to be firm and in control of your classroom. You should always be looking for opportunities to serve, minister, and talk about the goodness of the Lord. Need a strong immune system! Education background or degree preferred. At least having experience working with children and teaching them.
Financial Information
The ministry has calculated a cost of $350 USD per month (This covers your accommodation) + Emergency Insurance + Airfare + Admin Fee
The ministry does not charge anything for food if they decide to eat in the student dining room.
Contact Information
Noemi Lella noemilella42@yahoo.com 591 74759059
Other Information
We are flexible with the dates (we can plan according to the date the person arrives). You do not need to stay for the full time either, we will take you as long as you are available.