---
Not only will you help change someone's earthly life – you'll impact their eternal life. By being involved in missions, you can take part in God's plan to reach the nations.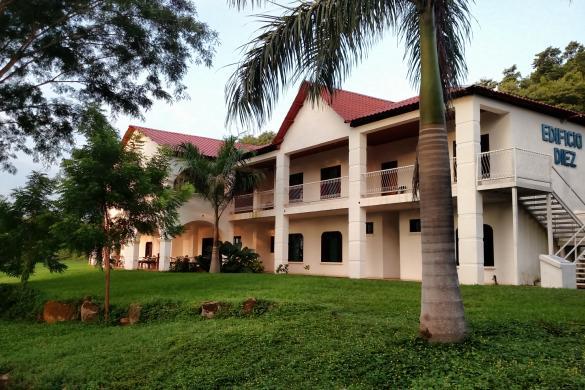 Guatemala 2024 Feb 8-17 Paving Internal Camp Roads
Work Trip Adventures trip in: Guatemala
Dates: 02/08/2024 - 02/17/2024
Cost: $638.42
Ministry Description
Summary
This amazing ministry has grown so fast since 2004 when the camp property was purchased. Construction started immediately and campers started to arrive. The Conference Center Hotel was recently opened for church and pastor retreats, ladies meetings, etc.

What you need to know?
On this trip we are looking for people that enjoy serving the Lord with their skills and talents. Come along and join in the fun as we serve the Lord and the WOL staff. Help us reach the youth of Guatemala!
Strategy
The mountain rain water runs fast on these fast slopes and the roads are used to channel this fast current water to the lake below. Every year the roads are destroyed and make travel hard for cars and trucks alike. Because of the slope pavers make for an excellent hard surface and easy to install. It will take about 200,000 pavers to tackle the entire project so here is your opportunity to get involved in an exciting ministry!

Visual beauty and great accommodations all play part in a wonderful, exciting experience of sharing together around the word of God and great fellowship. The Lord builds in the lives of believers the desire to serve Him and WOL Guatemala is taking the lead in reaching their country for Christ. How can you help? Come along and see for yourself what the Lord is doing in Central America.

Projects to consider:
Around 350 meters of road construction is needed. Pavers with concrete curbs will be used.
Children's playground with covered shade areas, swings, slides, etc all need built.
150 meters of rock retaining wall along lake to add a flat playing and picnic area.
Travel
You'll fly into Guatemala City international airport. The flight takes about 3 hours from Dallas or Houston.
Housing
Housing is very nice. All cabins and guest rooms have AC lending to a good nights rest.
Transportation
The road system to the camp is well maintained. It takes about 2.5 hours to arrive to the camp from the airport. The camp property is located on the southeast corner but 20 miles from El Salvador.
Food
You will enjoy the staff prepared meals and be well taken care of very well. National dishes are a delight along with the USA favorites like hamburgers and fries. We always have very high reviews on the food served to us!
Visa
No visa is required to enter Guatemala
What to Bring
You'll need to take along your own bedding (single bed sheets, pillow cases and towesl) and personal items. A list of necessary tools will be sent to you closer to the trip dates. Simple things such as hammers, screwdrivers, tape measures, etc are always good things to take along.
Dress Code
It is usually hot in Guatemala at the camp. Most days are in the 80's to low 90's. Some rain is likely this time of year. Work can be done in shorts or long pants as you wish but working with steel it will be best to have long jeans. If you are welding a long sleeve light weigh shirt should be taken.
You'll need gloves and a large rim hat for the sun shine. And don't forget your swimsuit! They have a very nice swimming pool for our use. Church will be on the property.
Qualifications
These work projects are designed for everyone to attend. A love for the Lord to serve and a willingness to be blessed are what we are looking for. If you can do these things, you qualify!
Financial Information
Trip cost covers: food, lodging, transportation and travel insurance plus $125 work funds, $75 host cost, $50 Transportation per trip
Contact Information
Ron Morton RonMorton@wol.org 419-569-1226 Ron Morton http://www.pdvguate.org
Other Information
There is so much that can be done at the camp and all skills and talents are needed. There is room for the entire family to go along. Work trips are great opportunities for grandparents to introduce their grand children to missions.