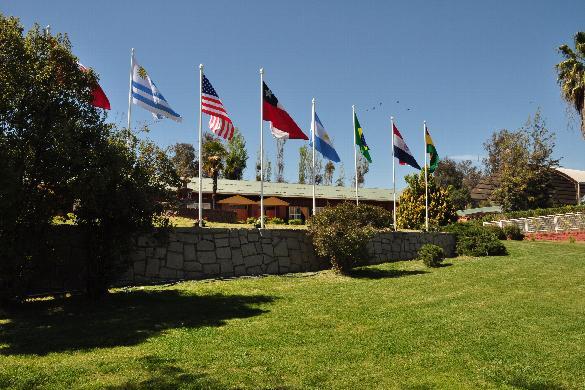 Chile
Ministry Description
What began in 1976 with a missionary team of three people has blossomed in recent years to become one of Word of Life's most fruitful ministries. The ministry includes seven weeks of camp during the months of January and February. At least 2,000 young people attend camp each session with roughly 75 percent receiving Jesus Christ as personal Savior. The missionary team currently operates 25 Bible Club programs including Clubs in the southern portion of the country. With an emphasis on distributing one million gospel tracts throughout the country each year, over 630,000 people have been exposed to the gospel through the ministries of Word of Life Chile. There is discipleship and follow up to each of these responses. Elementary and secondary public schools offer Word of Life with unique opportunities to present the gospel to thousands of young people. No less than two presentations of the musical drama "Born Again to A Living Hope" are presented in schools each week.
Location Information
Ten times longer than it is wide, Chile is the longest country in the world. Its 750,000 sq. km of land has some of the worlds most varied and dramatic landscapes. Situated between the Andes mountains and the Pacific Ocean, Chile is characterized by spectacular natural beauty seen in deserts, tundra, and an impressive coastline rich in fjords and bays. Well known for an extensive history of political difficulties, violence and repression, it is considered today as a politically stable and peaceful country. Chileans are mainly of European descent and 90 percent of the country's 14 million population are Catholic. Response to the gospel in recent years has been unprecedented.
Missionaries in Chile
Career Missionaries
Giving Projects