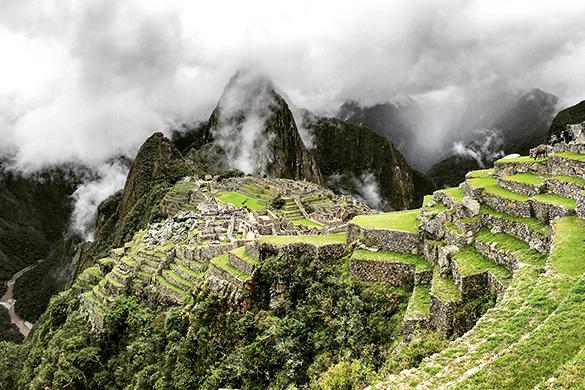 Peru
Ministry Description
The work in Peru began in 1986 and is currently directed by Ruben and Graciela Matos, an Argentine couple who have been serving there since 1992. In 2000, God provided a beautiful property for summer camps, 43 acres, located in Cañete, two hours south of Lima. More than 21,000 young people have passed through this place in summer camps, and thousands have received Christ as personal Savior and dedicated their lives to the Lord. As a result of this ministry, many young people have responded to God's call to study His Word and serve the Lord in ministry full time. There are currently nine married couples and 8 single missionaries who are part of the staff of Word of Life Peru. The ministry does not only include summer camps, but also Bible Clubs in local churches, discipleship center in Cañete, evangelistic campaigns, sports ministries, school camps and Bible conferences. While the center of the ministry of Word of Life Peru is in Lima and Cañete, the goal is to expand and establish regional ministries in the north and south, as well as in the central high mountain area and the jungle.
Location Information
Peru is a very geographically diverse country. Covering 1,285,215 sq km (496,225 sq miles), it has three distinct geographic areas running roughly parallel to each other: the Coastal Desert, the Mountains, and the Jungle. The dry coast rises quickly to the Andes Mountain Range and then drops to the rain forest containing the headwaters of the Amazon River. The population of Peru is 27,012,899, of which more than 90% of Peruvians are Roman Catholic. However, other religions include traditional beliefs, Protestantism, Judaism, and Muslim. (Source http://questconnect.org/Peru.htm) The Need of the Youth • Over 7 million Peruvians are between the ages of 15 to 29, representing 26.7% of the total population. 30% of them are living in the capital city of Lima. • 1 in 5 women report sexual abuse during their childhood. • Every year 352 000 abortions take place illegally. • Less than 9% of the 28 million Peruvians are evangelical believers. • Over 50% of the Peruvian population lives below poverty level. Many have turned to crime just to survive. The Need of the Church • The number of trained pastors in Peru is far outweighed by the number of untrained pastors. • Doctrinal confusion, deficient theology and the multiplication of sects must be answered by clear biblical teaching. • The churches need a structured program to teach solid doctrine. • Word of Life not only disciples the teens that attend the Bible Clubs, but also trains the leaders and keeps them accountable!
Opportunities in Peru
Missionaries in Peru
Career Missionaries
Giving Projects