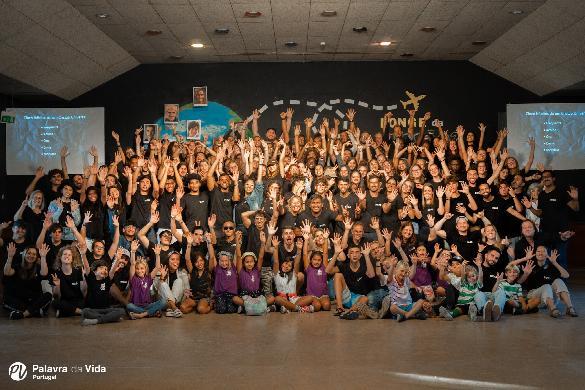 Portugal
Ministry Description
This year we are celebrating 46 years of ministry! We are so grateful to our founders, Larry and Cindi Bollback, as well as Dave and Patricia West and the many other missionaries, campers, bible institute students, local churches and financial partners that have played such a special part of these 46 years. Our heartbeat today is the same as it's always been: reaching youth with the Gospel of Jesus Christ. Our mission as a staff are: Authentic Relationships (marriage, family, community and local church), Leadership Development (investing in the next generation) & Mobilization (partnering with local churches, ministries and countries for His glory). We consider it a privilege to continue to advance the gospel through evangelism, bible clubs, camps, music ministry and much more. We are excited to serve the Lord as a part of His work in Portugal, Western Europe and beyond!
Location Information
Portugal is one of Europe's smallest countries but has the oldest national boundaries. Portugal's rich history, which goes back to the time of great discoveries and colonization, can still be seen in traditions and Portuguese culture. It is impossible to see the country and not be amazed by medieval towns with storybook castles and palaces, as well as coastal villages with lively markets and beautiful beaches. Most of the countryside is wreathed in olive groves, vineyards and wheat fields. Portugal, once a strong Catholic country, has been changing rapidly since the 1974 revolution. Only about one percent of Portuguese considers themselves Protestants.
Missionaries in Portugal
Career Missionaries
Short-Term Missions - Cross Cultural Interns and Launch
Giving Projects