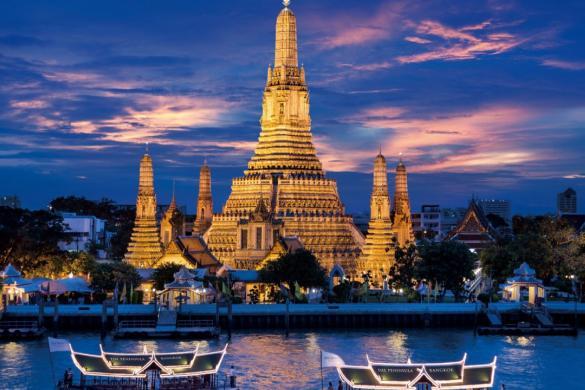 Thailand
Ministry Description
Word of Life Thailand began its camping ministry in October, 2009. Our first camp was an English Camp with New Hope Community Church in Queensbury, NY making the trip to Thailand to serve as the teachers. Targeting high school and university students, our camps in Thailand are very typical of Word of Life camps all around the world, action packed with fun activities with an emphasis on evangelism. From 2018 to 2020 The Morales family was serving as missionaries in Thailand, getting ready to start Local Church Ministries and English Camps among the churches in the Metropolitan Area of Bangkok, the capital city of Thailand, due Covid Pandemic the family had to get out of the country but they are waiting and preparing to get back to Thailand as soon as the immigration situation gets some stability again.
Location Information
Thailand is a unique country rich in history and culture. From the breathtaking beaches of Phuket to the rolling mountains of Chiang Mai, live a people who take pride in their country's freedom and their king. Deeply embedded in the hearts of the Thai people are their Buddhist beliefs. Buddhism influences culture, daily activities, decisions and language. Thailand is mostly agricultural and is the world's number one exporter of rice. Bangkok, Thailand's capital and home to over 13 million people, is a thriving metropolis complete with all the latest modes of transportation, shopping, businesses, technology, sky rises, universities and means of wealth. Out of Thailand's 67 million people, less than 1% are evangelical believers. According to a survey taken in 2004, there are more than 40,000 Buddhist temples in Thailand. Interestingly, out of this 67 million, 40% are under the age of 25. Because the majority of schools and universities are located in Bangkok, the population of the capital fluctuates between 13-15 million people. These staggering statistics show the critical need in Thailand for the Light of truth ad-midst a country of millions so blinded in idolatry.
Missionaries in Thailand
Career Missionaries
Giving Projects