---
Our missionaries are normal people from all walks of life who have dedicated their lives to serving and following Jesus wherever He calls them. Want to meet them? Check out our Missionary Directory.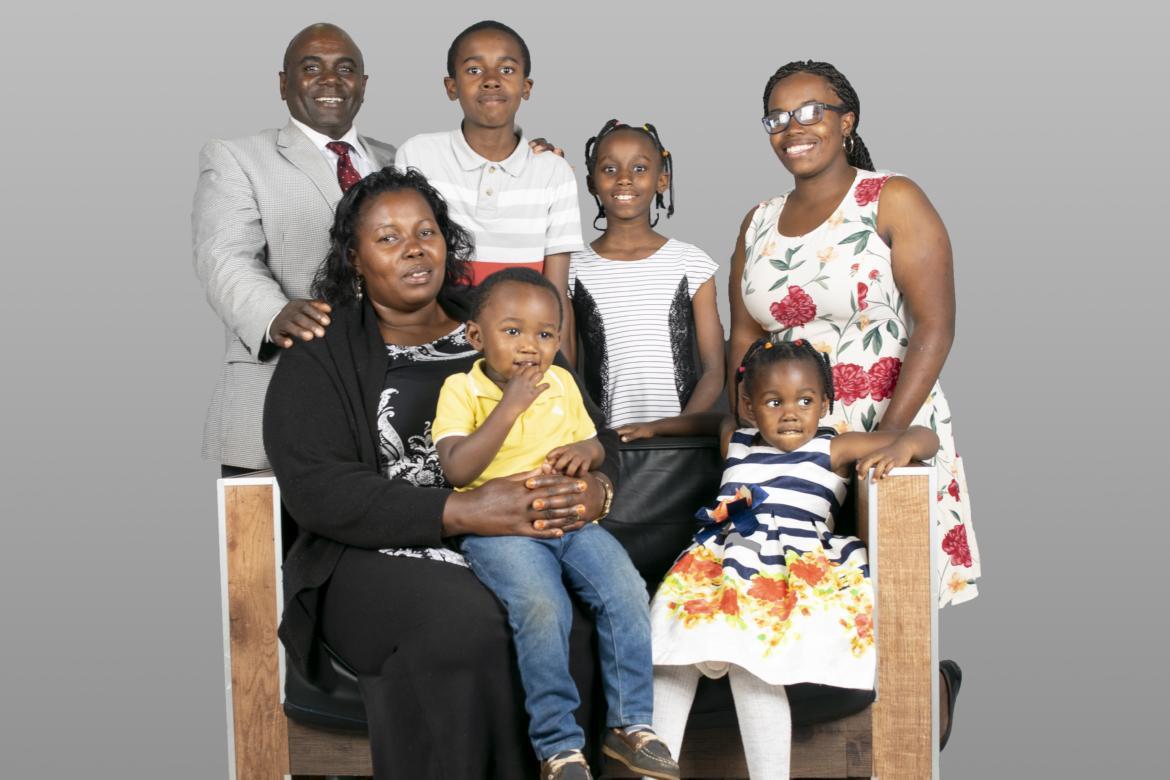 Harrison and Mercy Kuria
Missionaries to Kenya
Ministry Description
Praise the Lord, we are now in the mission field! My wife Mercy and I are serving as the Ministry Coordinators for Word of Life Kabete (Nairobi) Kenya, providing Vision, Leadership and Oversight for all departments in alignment with the Mission, Vision, Core Values, and Philosophy of the Ministry of Word of Life Fellowship Inc. The key is to continue being Christ's disciples (Matt. 28:16-20) by reaching the young people with the gospel of Christ. It is enriching to be able to interact and share the gospel around WOL facilities and will continue to work with Churches and schools to reach the young people with the gospel. We serve as the overseers to all the departments within Word of Life facility ensuring that all administrative and ministry needs are attended to and discipleship is carried on in and out of the facility. WE WILL BOLDLY PREACH THE WORD (2 Tim. 4:2).
About Harrison
Harrison received Christ as my personal savior in 1986 in a youth camp and grew in Him through the discipleship of my youth pastor. I served as a youth leader in my Church and then joined Moffat Bible College in Kenya in 1988 and graduated in 1992. I became a youth pastor for three years and then served as senior pastor for seven years in Kenya before moving to the USA for further theological studies. I have studied at the Indiana Christian University, Liberty Baptist Theological Seminary, and Baptist Bible Seminary. During my studies, I have attended Hillcrest Baptist Church in Mishawaka IN and served as a deacon and a Bible teacher. The Lord has directed me to go back to Kenya to minister to the youth and has graciously allowed me to join the Word of Life International as a missionary to Kenya
About Mercy
My wife Mercy received the Lord while in her second year of high school and served in the Christian union at school and also in her church as a youth leader and Sunday school teacher. We got married in 1994 and she has served alongside me in Kenya and in the USA at Hillcrest Baptist Church. We have five wonderful children, Faith 22, Victor 16, Grace 11, Joy 5, and Jesse (3).
Life Verse
Colossians 1:28-29 "Him we preach, warning every man and teaching every man in all wisdom, that we may present every man perfect in Christ Jesus. To this end I also labor, striving according to His working which works in me mightily."