---
Our missionaries are normal people from all walks of life who have dedicated their lives to serving and following Jesus wherever He calls them. Want to meet them? Check out our Missionary Directory.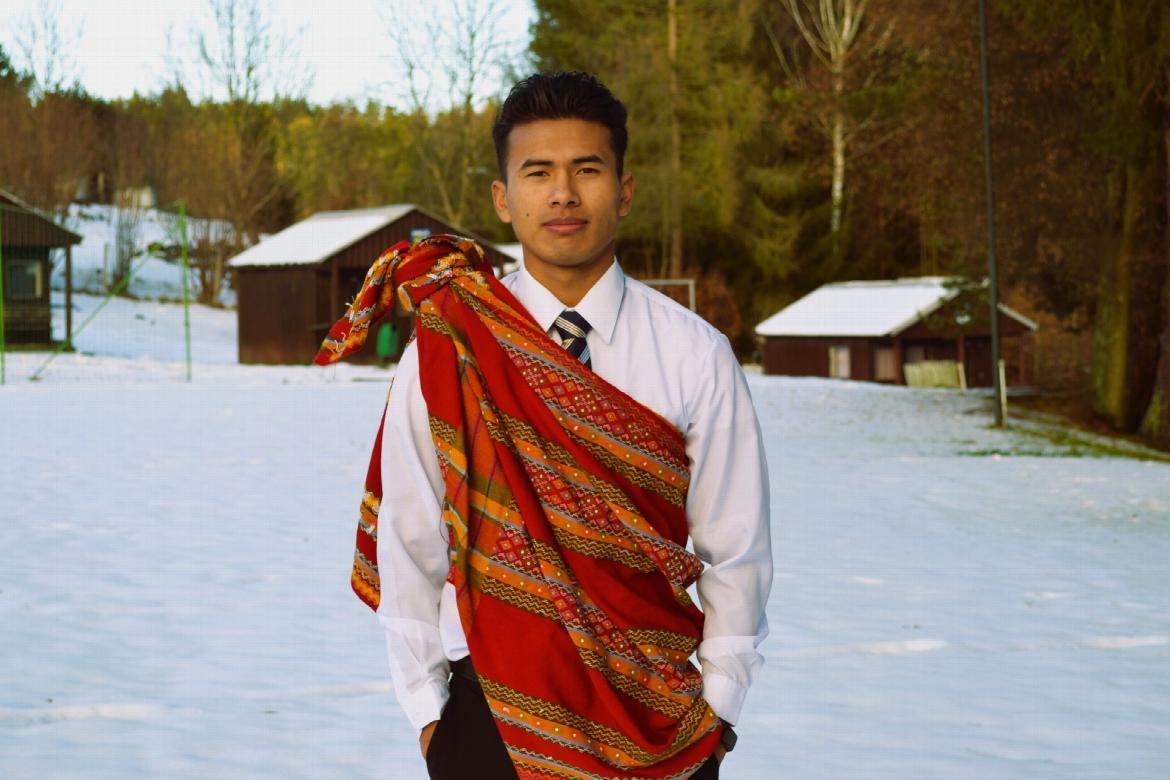 Athang Nguntual
Missionary to the Czech Republic
Ministry Description
I am serving the Lord as a missionary with Word of Life Czech Republic. Word of Life ministry is focused on reaching youth with the Gospel of Jesus Christ. One of the main Word of Life ministries is camp. Each summer and winter there are several weeks of camp where many youth and children have the opportunity to hear the Gospel and accept Jesus Christ as their Savior. Between camp seasons we serve local churches through music ministry, youth group assistance, preaching, discipling new believers, mini camps, and teaching English in local schools.
About Athang
My name is Tum Thang Nguntual. I am originally from Hakha city in Myanmar, and I grew up in a Christian home. Growing up in Christian family I had the opportunity to hear the gospel many times. I put my faith in Jesus Christ when I was about 9 years old and fully understood the gospel that Jesus Christ died for my sin on the cross and on the third day rose again. I move to the Czech Republic when I was 12 years old and have lived here for 12 years. It was very hard to move somewhere I didn't know about the culture or the language. The hardest part was that I didn't have a church to go to. As a new believer I was thirsty to hear the word of God but there are not many churches in the Czechia.
I went to school without knowing the language and it took me a long time to learn Czech. I thank God that I am good at sports. Through sports I made a lot of friends and they helped me adjust to my new country in many ways. Unfortunately, they are unbelievers, and our interests are very different. It was a challenge to have unbelieving friends and still live a growing Christian life. I was playing soccer with them every week we were traveling around the country to play other teams. I was invited to play on professional teams many times. In secondary school, while studying engineering, I started to play soccer professionally and my relationship with God began to decline. I didn't have time to focus on God because soccer and school were my top priorities.
Around this time, I was invited to Word of Life camp. Word of Life became a place to refresh my spirit. I returned every summer for camp starting in 2012. I was invited to be a camp counsellor for the first time when I was 19 years old. My Czech was still weak, but God used my mouth for His glory and one of my campers accepted Christ as his Savior. I realized that even a guy who can't speak the language well can still be used by God for His glory. One year later I committed to the Lord that I will give up my soccer careers and I would go to Bible school and serve Him full time. I was recently accepted as Word of Life missionary and now I am in a process of learning about ministry. I am helping with local youth groups, preaching in churches, and discipling new believers in preparation for my future ministry.
Life Verse
I have been crucified with Christ and I no longer live, but Christ lives in me. The life I now live in the body, I live by faith in the Son of God, who loved me and gave himself for me. Galatians 2:20