---
Our missionaries are normal people from all walks of life who have dedicated their lives to serving and following Jesus wherever He calls them. Want to meet them? Check out our Missionary Directory.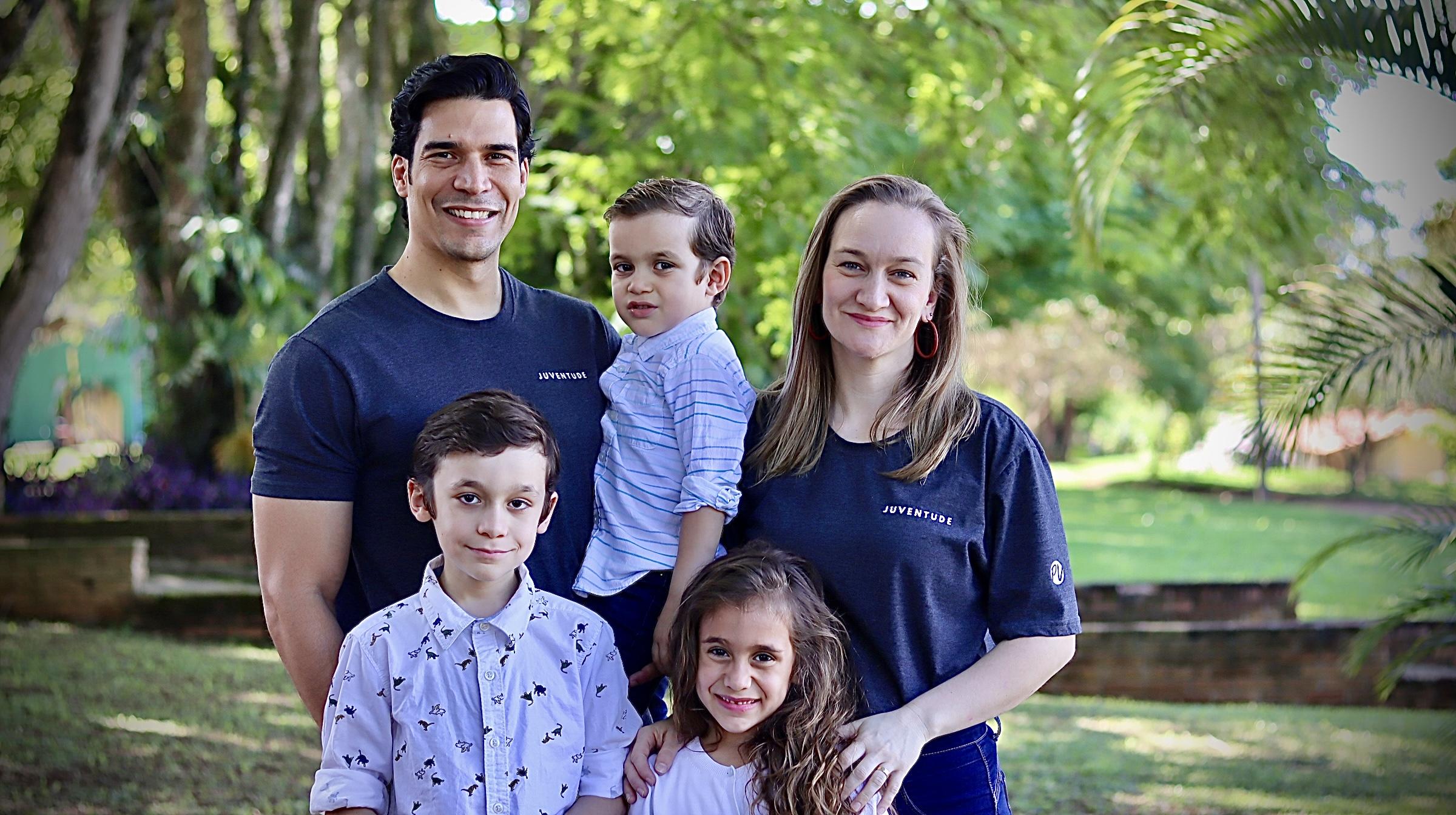 Junior and Yael de Menezes Araujo
Missionaries to Brazil Southeast Sao Paulo
Ministry Description
Reach the next generation with the gospel of Christ.
Disciple teenagers and youth through partnership with local churches.
Training new leaders who make disciples.
...
Alcançar a próxima geração com o evangelho de Cristo.
Discipular adolescentes e jovens através da parceria com igrejas locais.
Treinar novos líderes que façam discípulos.
About Junior
When I was 10 years old, I was invited to participate in a camp and that week changed my life in every way. The Lord used every part of the program, testimonies from those around me, and conversations with my counselor to speak to my heart. At the end of that week, at a bonfire service I gave my life to Christ, trusting him as my only and sufficient Savior.
Since then everything has been different. All the choices I made and all the paths I took were directly influenced by that decision. And not only that, mainly my eternity was affected because of that amazing week I lived in the camp.
Today God has granted my family the privilege of dedicating our lives full time to this ministry that one day reached me. I see the Lord completing the cycle that once began when I was a small camper.
...
Aos 10 anos fui convidado para participar de um acampamento e aquela semana mudou minha vida em todos os sentidos. O Senhor usou cada parte do programa, testemunhos das pessoas ao meu redor e conversas com meu conselheiro para falar ao meu coração. Ao final daquela semana, em um culto da fogueira eu entreguei minha vida a Cristo, confiando nele como meu único e suficiente Salvador.
Desde então tudo tem sido diferente. Todas as escolhas que fiz e todos os caminhos que tomei foram influenciados diretamente por essa decisão. E não somente isso, principalmente minha eternidade foi afetada por causa daquela semana incrível que vivi no acampamento.
Hoje Deus concedeu a minha família o privilégio de dedicarmos nossas vidas em tempo integral a este ministério que um dia me alcançou. Vejo o Senhor completando o ciclo que um dia começou quando era um pequeno acampante.
About Yael
I was privileged to be born and raised in a missionary family. My father Reinhold came to Brazil from Germany when he was 20 years old. At the Bible Institute in southern Brazil he met and married a Brazilian woman of German descent, my mother, Traudi. They had 7 children, of which I am "number 6". I grew up listening to the word of God and at the age of 7 I made a personal decision to follow Christ, it was transformative. What an amazing God this is!
From a very young age, the desire for missions burned in my heart, fueled by the many missionary biographies that I loved to read. So the Lord confirmed it and at the age of 18 I went to the Bible Institute of Word of Life in northern Brazil (Amazon region) to be trained and polished and I studied there for 3 years. In the meantime I married Junior who, like me, also loves missions especially youth ministry and, of course, camps. We have three beautiful and loving children, Benjamin (2015), Zoey (2017) and Adam (2020) and my greatest desire is to be obedient and faithful to the Lord until the end, taking His love and salvation wherever He takes me. As John Wesley said, "Lord, don't let us live to be useless."
Ebenezer, "Thus far has the Lord helped us." (1 Sm 7.12).
...
Tive o privilégio de nascer e crescer em meio a uma família missionária. Meu pai Reinhold veio da Alemanha para o Brasil com 20 anos. No seminário bíblico no sul do Brasil encontrou e se casou com uma brasileira de ascendência alemã, minha mãe, Traudi. Tiveram 7 filhos, dos quais eu sou a "número 6". Cresci ouvindo a palavra de Deus e com 7 anos tomei a decisão pessoal de seguir a Cristo, foi algo transformador. Que Deus incrível este!
Desde muito nova já ardia em meu coração o desejo por missões, regado pelas muitas biografias missionárias que eu amava ler. Assim o Senhor foi confirmando e com 18 anos fui ao Instituto Bíblico da Palavra da Vida (PV) no norte do Brasil (região amazônica) para ser treinada e lapidada e lá estudei por 3 anos. Nesse meio tempo casei-me com Júnior que, assim como eu, também ama missões especialmente trabalho com jovens e, claro, acampamentos. Temos três lindos e amáveis filhos, Benjamin (2015), Zoey (2017) e Adam (2020) e meu maior desejo é ser obediente e fiel ao Senhor até o fim, levando Seu amor e salvação aonde Ele me levar. Como dizia John Wesley: "Senhor, não permita que vivamos para sermos inúteis".
Ebenézer, "Até aqui nos ajudou o Senhor!" (1 Sm 7.12).
Life Verse
However, I consider my life worth nothing to me; my only aim is to finish the race and complete the task the Lord Jesus has given me—the task of testifying to the good news of God's grace. Acts 20:24