---
Our missionaries are normal people from all walks of life who have dedicated their lives to serving and following Jesus wherever He calls them. Want to meet them? Check out our Missionary Directory.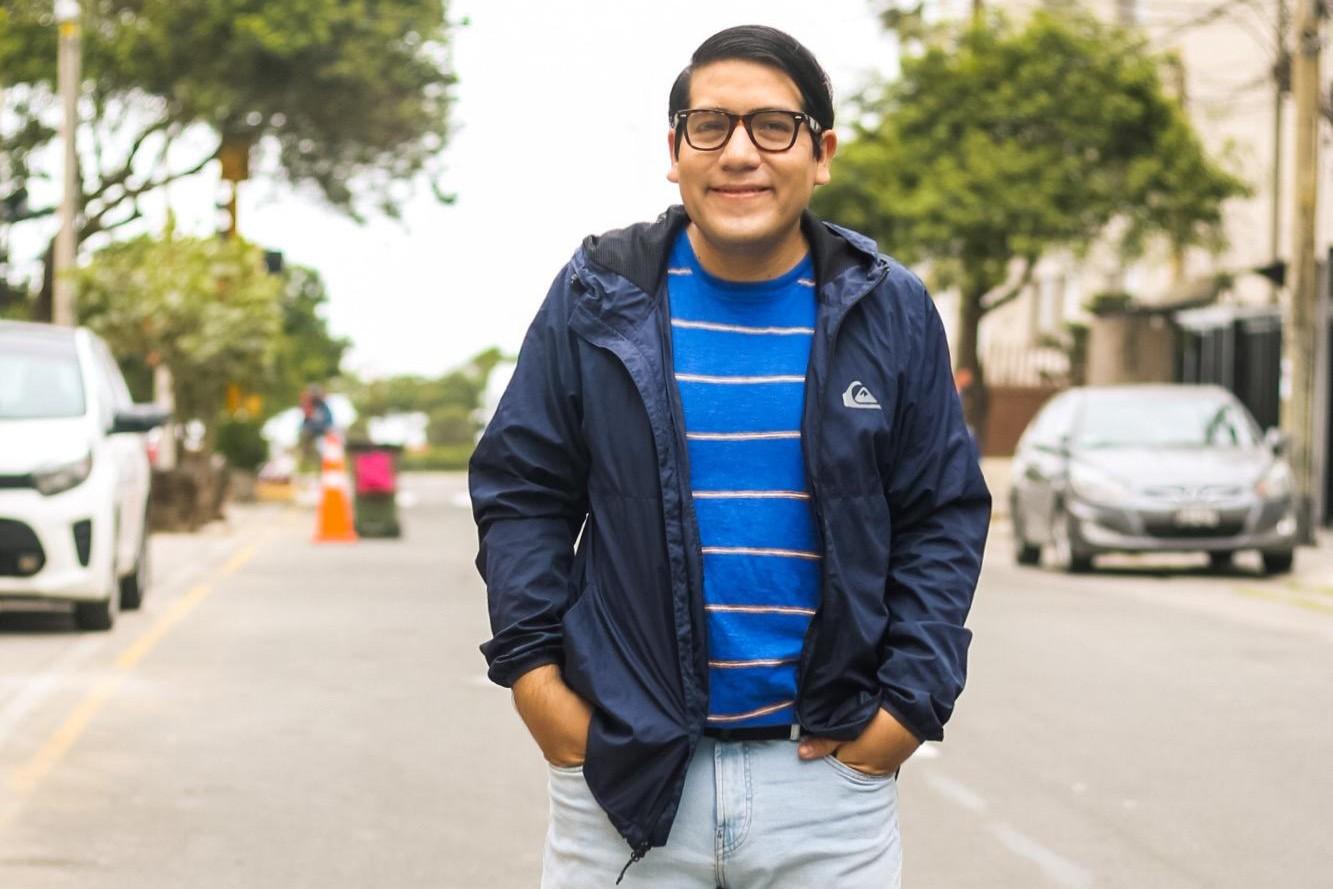 Edwin Cruz
Missionary to International Ministries Office
Ministry Description
Local Church:
My dad is the Pastor of my church: Bet-el, located in the district of Villa María del Triunfo in Lima, Peru,
I have been a part of the church since I was 8 years old. God gave me the privilege of serving Him as a Sunday school teacher for many years. Since I was 18 years old, I served as a leader of the youth ministry. I have been able to walk and guide many children since the young age of Sunday school all the way through youth group. There is nothing more beautiful than being part of their lives and seeing the work of God in each one of them. It is very gratifying to see that several are walking with the Lord today and are also serving in different ministries within the church.
Missions:
In March 2021 I was officially accepted as a missionary of Word of Life International.
I am currently serving in the Area of Advertising and Marketing. Where we develop resources such as: lessons for children, teens and young adults, virtual platforms, apps, devotionals, podcast, evangelism, and discipleship tools. Our goal is to develop and equip Pastors, leaders, and missionaries worldwide with relevant and effective resources.
It's amazing to see how God gave us the privilege of developing resources in English and then translating them into more than 14 languages! These tools are often indispensable to start a new ministry in a country where there has never been a church before.
About Edwin
Hello I'm Edwin! I'm 29 years old and I'm from Lima, Peru. I was blessed to be born in Christian home. I accepted Jesus into my heart at the age of 5, and when I was 12 years old, I got baptized.
At the age of 18, I dedicated my life to the Lord and made the decision to serve Him full-time. I studied Advertising and Graphic Design in Peru.
At the age of 25, I went to study theology at the Word of Life Bible Institute in Argentina. In that place, God confirmed His calling and I committed to serve Him full time. My prayer was always that He would show me the place to serve him, whether in my country or elsewhere. On my prayer list I had India or Africa. There was always a weight in my heart to serve Him in a place where they have few missionaries, but God had other plans for me. In 2021, God opened the doors to go to Mexico for 1 month (February) and later that same year, I went back for another 4 months (October 2021 - January 2022).
During that time, God showed me that not only I could serve him in countries with unreached people groups, but in any other country around the world! The ministry of Word of Life International gave me the opportunity to do that. My heart was filled with joy when I realized that His plans are better than mine, and He always amazes us. He works in incredible ways!
In response to His calling to full-time missions, I will be moving to Mexico to serve Him in August 2022.
Life Verse
Isaiah 6:8