---
Our missionaries are normal people from all walks of life who have dedicated their lives to serving and following Jesus wherever He calls them. Want to meet them? Check out our Missionary Directory.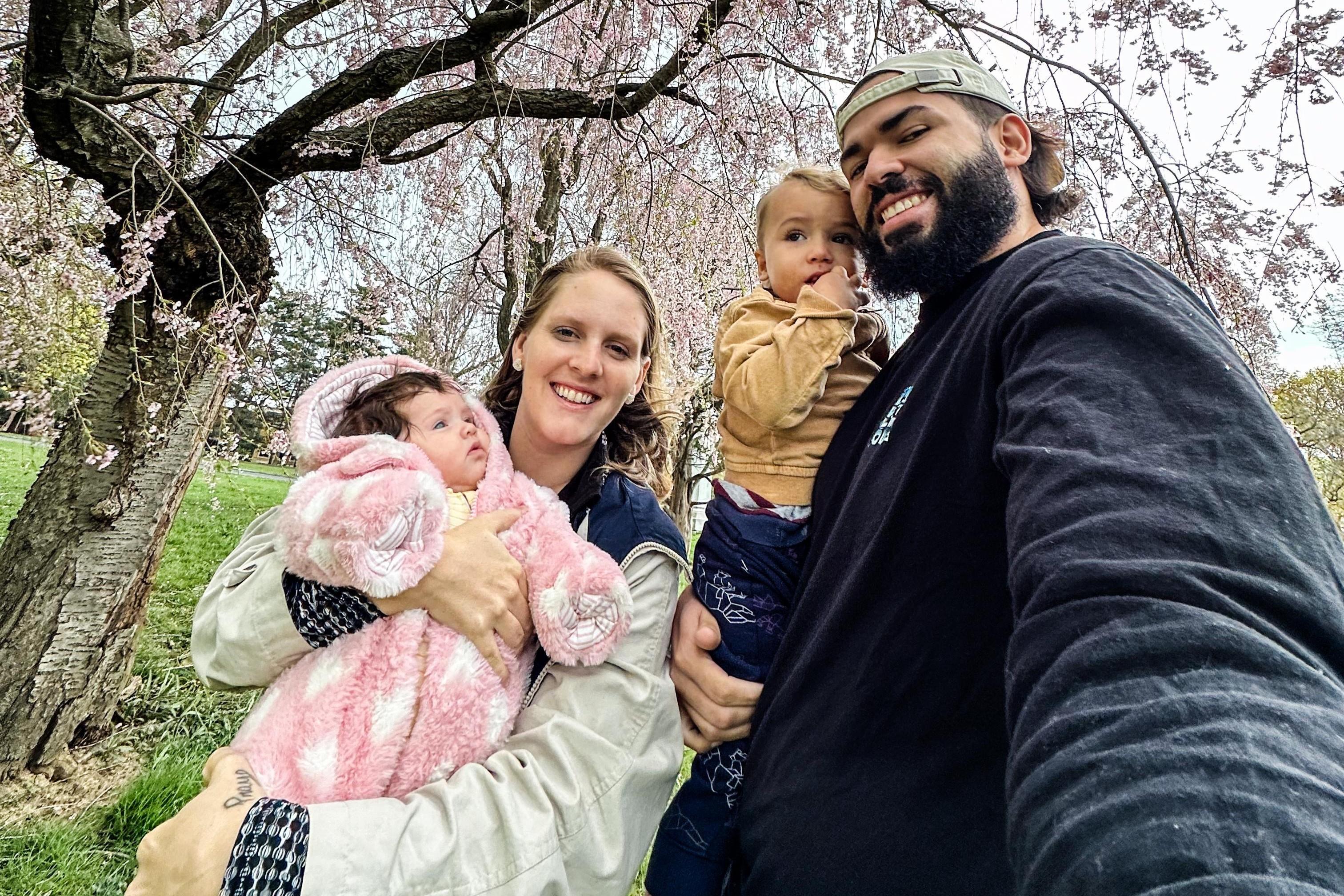 Arthur and Heidi da Paz Bruno
Missionaries to Brazil Central Caldas Novas
Ministry Description
The Word of Life Caldas Novas is in the Center of Brazil and is geared toward camps, conferences, public school and local church ministries. We are made up of 9 couples and one single guy. Each couple has a section of the ministry that they are responsible for, Arthur and I are responsible for the local church ministries. This includes traveling around to different church, training youth leaders with the Word of Life Bible Clubs program and helping them run a fun and dynamic youth group. Right now there are 19 churches that we are connected with and that number grows every year. Through out the week Arthur goes to the office and does the leg work for the local church ministry and he also helps plan any upcoming events such as camps and conferences. He also plays a big role in keeping the social media page updates and exciting. I (Heidi) split my time between support raising, cooking, cleaning and most importantly taking care of Tsadik. I am starting a woman's soccer ministry and hoping to start teaching English to a couple from our church. Arthur and I are also passionate about life on life discipleship and are currently accompany 3 boys with Arthur and 2 girls with me. Through out the year there are many conferences, camps and Day camps that happen on property. During these events we are involved in whatever role they need us to fill. We have been in charge of the staff, counselors, and the children's program. Arthur had also been the main speaker for many of these events. We have a group of external staff that comes and helps with these events and we always try and take advantage of the opportunity to invest in these young men and woman, having them over to our house and disciplining them while they're here. The Lord has been to faithful to give us many amazing opportunities to serve Him.
About Arthur
I was adopted into a pastors family when I was born. My birth mother however, was also taken in by this family and became my babysitter until she was able to finish school and get on her feet. She left that house when I was 6 years old. When she left I felt very bitter toward everyone because I thought my birth mom was abandoning me and that my adopted parents just wanted me as a trophy. I felt betrayed by everyone, including God. When I was around 10 years old I went to a camp where I heard about a God who loves us even though we betray Him. This really hit me because I thought if this perfect God can love me even though I betray Him every day then I can certainly forgive my parents who are not perfect. That is where I accept Christ as my savior and dedicated my life to sharing this love with other people. As I grew up I continued to follow Christ, but somewhere along the line I began to stray little by little and by the time I graduated high school I was living a life for myself. I spend one year studying ecology in a university and at the end of that year I realized how much I had strayed. I sat down one night and read Romans 1 where is talks about how God left those who decide to turn their back on Him to their own devises, and I realized I was on that path and if something did not change then I was in big trouble. It was then I decided to go to the Word of Life Bible Institute in Atibaia, Brazil and stayed their for two years. After these two years I did a one year internship and decided to finish my studies in Belem Brazil because the Word of Life there is more focused on missions versus the WOL in Atibaia is focused on pastoral ministries. In Belem I got to experience many different ministries including camps, river communities on the amazon and the Sertão (Brazilian desert). I also met my wife Heidi there. By now I had already decided that I wanted to be in full time ministry, and during my last year as a student I was preparing to be a missionary at the Word of Life in Caldas Novas. After getting engaged to Heidi I spend Christmas of 2019 with her and her family in the US then came straight here to start serving. We got married in the States on September 29th 2020 and quickly returned to Caldas after the wedding. Now we are here learning how to serve Him together.
About Heidi
I grew up in the Philippines as a missionary kid. My parents taught me at a young age what it meant to be saved. They made sure that I knew, there was nothing I could do to earn a spot in heaven but that if I believed in Jesus and what he did on the cross, then I would be saved. I made a decision at 5 years old to accept Christ. Growing up I did not get into much trouble and there was never one moment when my life radically changed. The Lord has always just been faithful to grow me at a steady pace. In 8th grade I rededicated my life to the Lord, this is when I got baptized and decided to start living for the Lord. I then went to the BI where the Lord reveals to me a lot of my pride. This was hard but good for me, because then the Lord could show me what his grace really was. At the missions conference, during my 1st year at the BI the Lord showed me that the best way for me to give my life back to Him was to go towards full time missions. I got to go Mexico on a 10 day missions trip during spring break. This is where I decided CCI the (Cross Cultural Internship) was a good fit for me. I then proceeded to prepare to head to Belem Brazil for my two year internship. During that whole process God showed me his faithfulness through my weakness and continued to direct my steps toward full time ministry. In Belem I met my husband Arthur Bruno. He was a Brazilian student at the Bible Institute there, finishing up his degree in theology and we ended up on the same weekend ministry team. Through getting to know each other, we both realized that God was leading us in the same direction and we would be able to do ministry better together then apart. I went back to the States and works for 8 months until we were able to get married in September of 2020. We then went back to Caldas Novas Brazil to serve as missionaries there. We have one son named Tsadik who is 6 months old. We have loved this new phase of becoming parents and look forward to what the Lord has for our future.
Life Verse
Acts 20:24 However, I consider my life worth nothing to me; my only aim is to finish the race and complete the task the Lord Jesus has given me—the task of testifying to the good news of God's grace.