---
Our missionaries are normal people from all walks of life who have dedicated their lives to serving and following Jesus wherever He calls them. Want to meet them? Check out our Missionary Directory.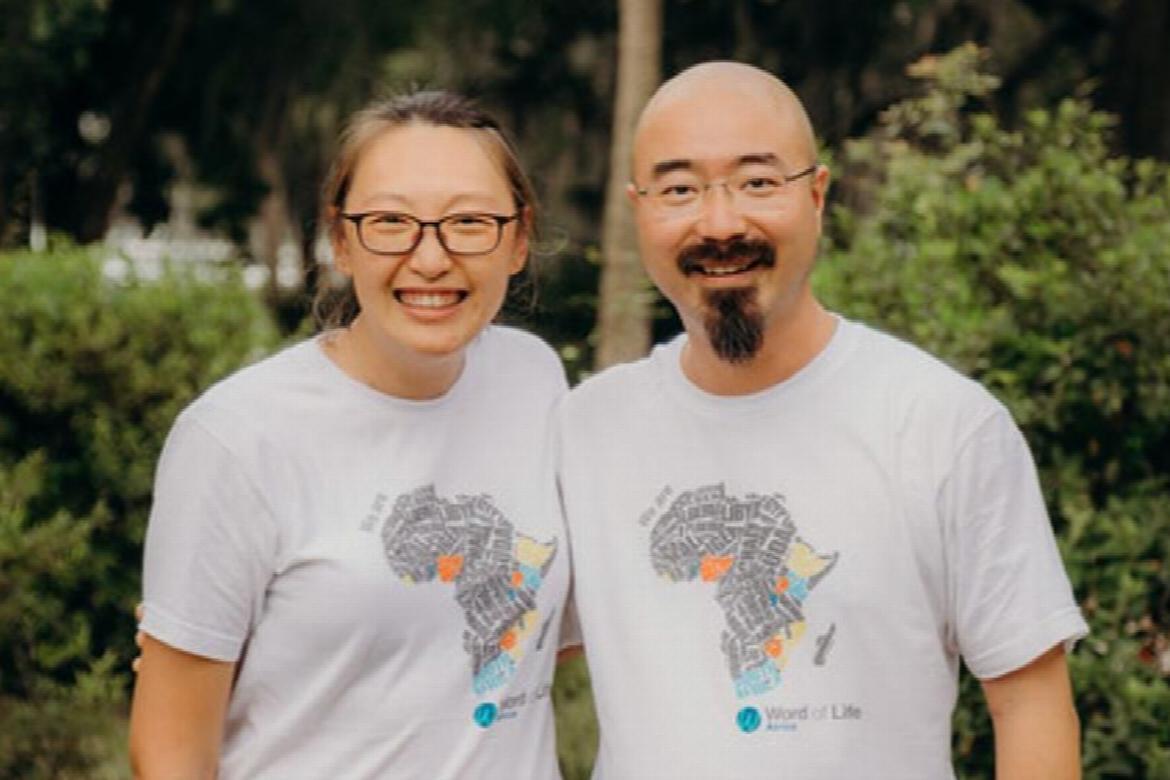 Arthur and Lucy Yang
Missionaries to South Africa
Ministry Description
Lucy and I are the Field Coordinators of Word of Life South Africa.
Our main responsibilities are:
- Cast the vision and be faithful in the daily steps;
- Train and develop our current staff and interns in both life and ministry skills, and recruit new staff to expand the team;
- Develop leaders and form leadership among the staff;
- Shepherding our staff, listening to them, and providing staff care;
- Plan and coordinate ministries among Local Church Ministries, Camps, Missions, Discipleship Training Center, and Woman's conferences;
- Keep a healthy-paced ministry.
You can subscribe to our ministry newsletter on the main page or http://eepurl.com/cTSza9
Check out our latest Newsletter: https://url.bio/Arthur_Lucy
About Arthur
My Story
I first accepted Jesus Christ as my personal Savior in China in 2002. I learned English in order to study overseas in South Africa, and two American English teachers shared the Gospel with me. Since then, God led me to a Chinese church in South Africa, where I served and grew spiritually. In 2013, two Word of Life missionaries serving South Africa trained my wife and me on how to lead a youth group and discipled us simultaneously. They introduced Evantell to me, and I completed one of the online training courses. I finally understood the Gospel message clearly: salvation is by grace through faith in Christ alone (Ephesians 2:8-9), plus nothing else!
From South Africa to Word of Life Bible Institute NY
As we led our youth group in a local Chinese church in South Africa, we felt the need to grow in knowledge and the Spirit. God confirmed our thought of full-time study Bible through pastors and believers around us. After many prayers, we finally decided to study for two years at Word of Life Bible Institute in NY from 2015 to 2017. Our story does not end here; we moved on as we know our calling from God.
The Calling
As we studied in the past two years, we always discussed how we could practice what we learned from class in the South African context because we lived in South Africa for nearly 20 years. It became clear that God had put South Africa in both of our hearts. No doubt, we returned to South Africa and joint Word of Life South Africa.
Vision
To reach every teenager in South Africa and equip them to share the Gospel.
About Lucy
I always defined success as having a good job and living a comfortable life. But deep down I wondered if there was more to life. When I made my profession of faith in 2005, I understood that this Christian God is the real God but I only surrendered my life to Him in 2007. Since then I served and grew at the same church with Arthur. My clear understanding of the Gospel was through the studying of God's Word, and knowing Jesus is the true success in both this life and the next!
My role as a wife in the ministry is to minister to children, teens and ladies, and to disciple them to grow more like Jesus. I also assist Arthur with various administrative tasks and seek to be an encouragement to him.
Life Verse
Ezra 7:10 (ESV) For Ezra had set his heart to study the Law of the LORD, and to do it and to teach his statutes and rules in Israel.