---
Our missionaries are normal people from all walks of life who have dedicated their lives to serving and following Jesus wherever He calls them. Want to meet them? Check out our Missionary Directory.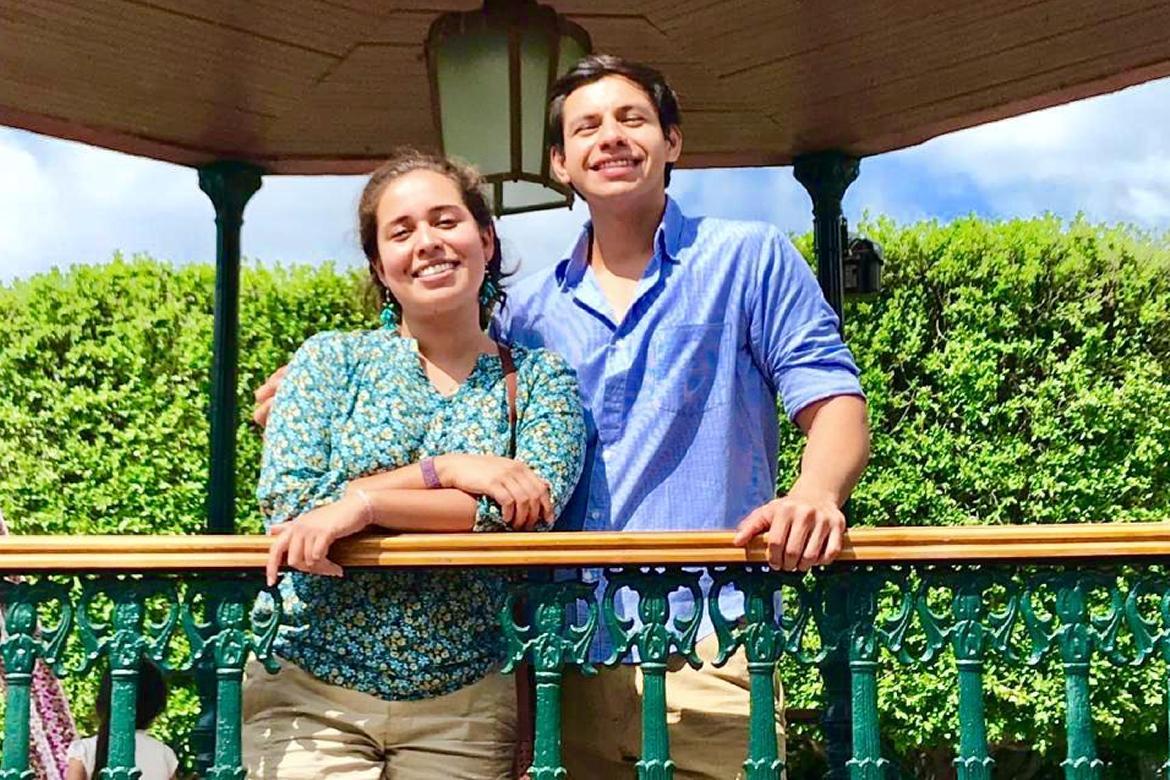 Benjamin and Grecia Velasquez Morales
Missionaries to El Salvador
Ministry Description
We are the Velásquez Family, missionaries of Word of Life El Salvador. We married on December 4, 2020 with the strong desire in our hearts to serve our God as a team, always by His hand.
As a marriage, we have taken up the challenge of leading the Area of Evangelism in WOL El Salvador. This being a tough and complicated time that it is, God has guided us to reinforce the support we give to the Local Church specifically in the area of evangelism: this consist of trainings that provide the church with resources to share the Gospel with as many people as possible. We understand that, a lot of times, believers do not share the Gospel not because they don't want to, but because they don't know how to or because they lack the resources to do so. Our goal is that every believer in the churches of El Salvador can reach more souls for Christ.
A couple of months from the beginning of the pandemic, the churches in El Salvador have opened their doors again. As a ministry we are helping several churches all over the country, in which there are either Bible Club programs, Evangelism Trainings, or where we help with teaching.
________________________________________________________________________________________
Somos la familia Velásquez Hernández, misioneros de Palabra de Vida en El Salvador. Nos casamos el 4 de diciembre de 2020 con el fuerte deseo en nuestro corazón de servir a nuestro Dios como un equipo, siempre de su mano.
Como matrimonio hemos asumido el desafío de liderar el área de Evangelismo en PV El Salvador. Al ser una época difícil y complicada, Dios nos ha guiado a reforzar el apoyo a la Iglesia Local específicamente en el área de evangelismo: esto consiste en capacitaciones que provean a los hermanos de recursos para compartir el evangelio con el mayor número de personas posible. Entendemos que muchas veces los hermanos no comparten el evangelio porque no quieran, sino porque no saben cómo o porque les hacen falta recursos para hacerlo. Nuestra meta es que cada creyente en las iglesias de El Salvador pueda alcanzar más almas para Cristo.
A varios meses del inicio de la pandemia, las Iglesias han comenzado a abrir sus puertas de nuevo. Como ministerio estamos apoyando a varias iglesias en todo el país, en donde hay ya sea programas de Clubes Bíblicos, donde estamos dando capacitaciones de evangelismo, y también donde apoyamos con enseñanza.
Life Verse
But none of these things move me, neither count I my life dear unto myself, so that I might finish my course with joy, and the ministry, which I have received of the Lord Jesus, to testify the gospel of the grace of God. Acts 20:24 ________________________________________________________________________________________ Pero de ninguna cosa hago caso, ni estimo preciosa mi vida para mí mismo, con tal que acabe mi carrera con gozo, y el ministerio que recibí del Señor Jesús, para dar testimonio del evangelio de la gracia de Dios. Hechos 20:24