---
Our missionaries are normal people from all walks of life who have dedicated their lives to serving and following Jesus wherever He calls them. Want to meet them? Check out our Missionary Directory.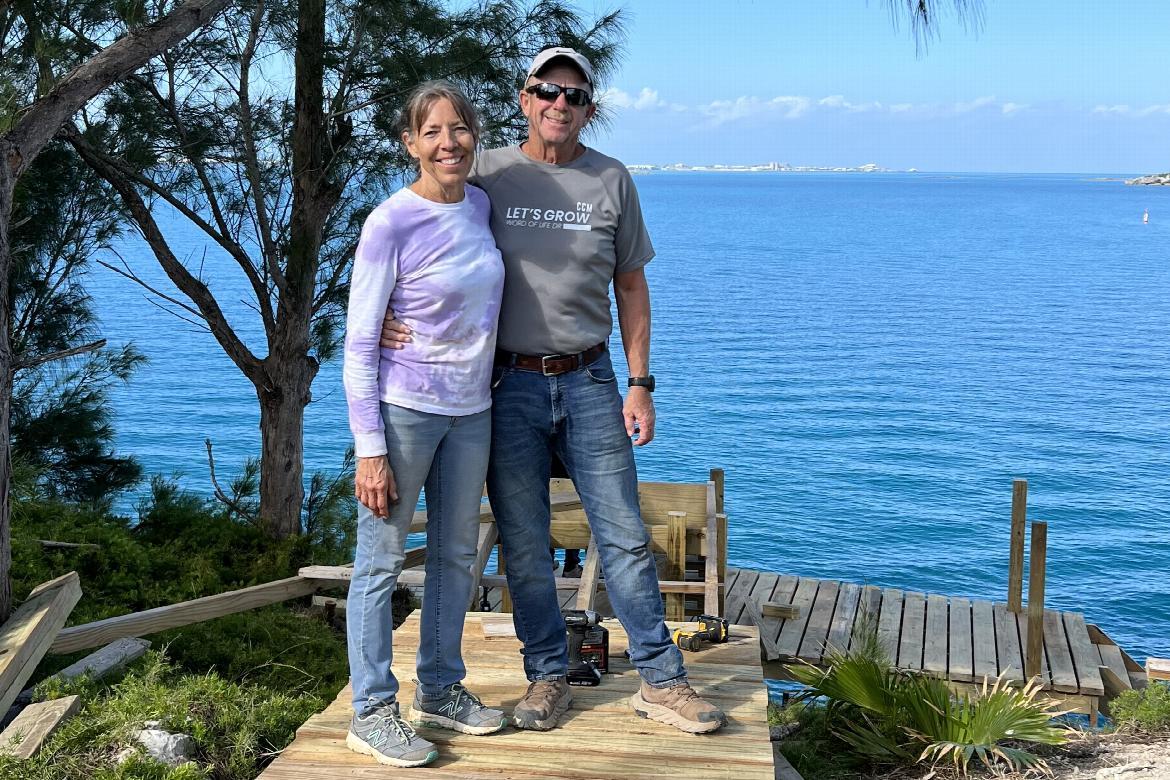 Bruce and Susan Bradford
Missionaries to the United States
Ministry Description
My wife and I will have the privilege of leading and coordinating short term work trips for Word of Life's International Missions department. We will be involved in the planning, leading and reporting of mission trips. We will have the opportunity to lead team members in daily devotions, work projects and sharing the gospel salvation message, all while exposing trip participants to God's ministries. All monies donated in support of this ministry will be used solely for the purpose of paying costs associated with the short term mission trips and work projects. We are honored to be volunteering our time. Thank you for your prayer support.
About Bruce
I was fortunate to be raised by wonderful Christian parents. I asked Jesus in my heart while in junior high school. My life has been filled with some ups and downs but God has always been faithful. After being discharged from the United States Navy, I held various corporate jobs and eventually owned by own business. After selling my business, I held the position of Business Manager at our church in North Dakota. My job description was lengthy, but one of the most rewarding parts of my job was leading short term mission trips. My wife and I have a heart for missions and supporting missionaries. We believe God uses our talents when we make them available and say "Yes Lord". I retired from our church in 2015 and have stayed involved with missions since then. In this chapter of my life, I have been called to lead "short term" missions trips. It is rewarding to assist missionaries with projects in various countries around the world and to play a small part in seeing people accept Jesus as their personal Lord and Savior.
About Susan
I grew up in a Christian church going family and as a young child asked Jesus into my heart. It wasn't until I was a teenager and attended a Bible camp where I talked with other believers my age, that I began to understand the importance of that personal relationship with Jesus. Since then, that relationship has been a process of continual growth. Through life challenges, including the loss of both parents, I have maintained that "peace beyond all understanding," and I know it has been with the help of the Holy Spirit. Prior to being a part of WOL, I have had the opportunity to experience life-changing mission trips in other parts of the world, and I am looking forward to being a small part of that work with WOL.
Life Verse
Colossians 3:23,24. Whatever you do, do your work heartily, as for the Lord rather than for men; knowing that from the Lord you will receive the reward of the inheritance. It is the Lord Christ whom you serve.