---
Our missionaries are normal people from all walks of life who have dedicated their lives to serving and following Jesus wherever He calls them. Want to meet them? Check out our Missionary Directory.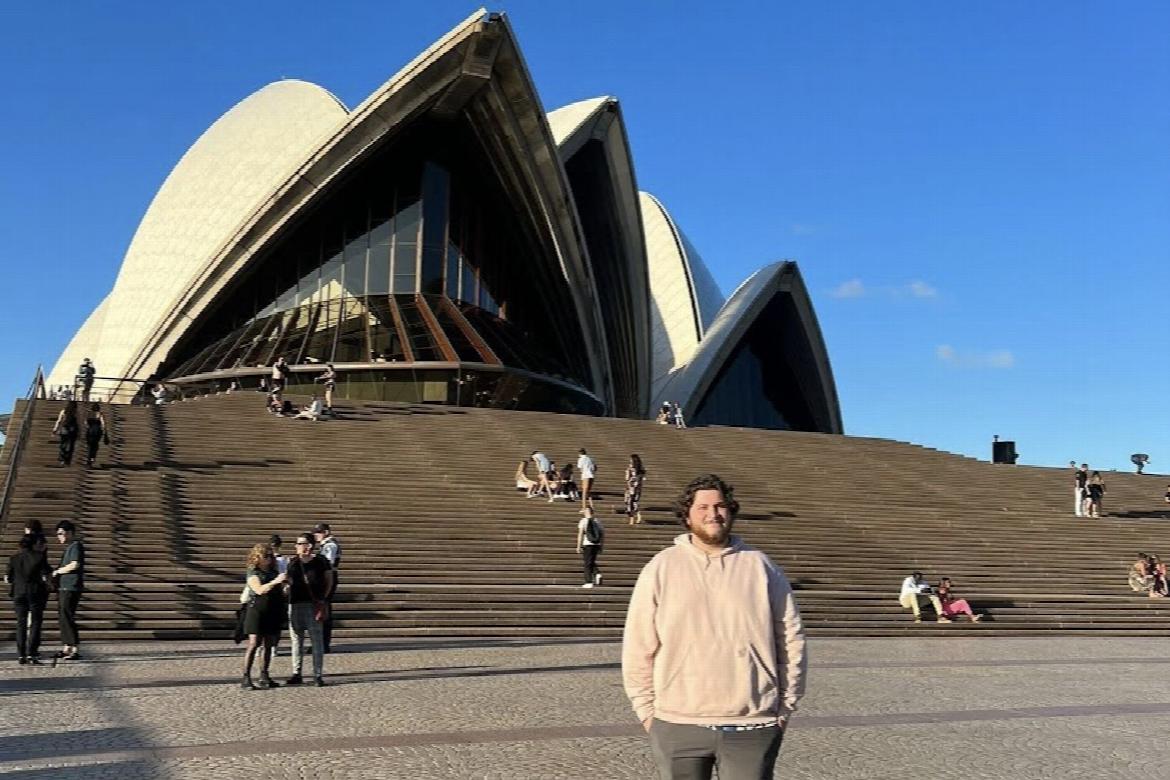 Dan Palenkas
Missionary to Australia
Ministry Description
I will be focusing my work with the youth in Australia in three primary ways, evangelism, discipleship, and leadership training. I will be coming alongside local churches to help in youth groups, sharing Bible teaching in public Schools, and traveling around the country to help facilitate fun, high energy events centered around the Gospel teaching.
About Dan
I grew up in a family that was always at church, Sundays, Wednesdays, and any other time we could be there helping out. At a young age I prayed a prayer asking Jesus to take over my life but there was little understanding of what I was saying. Because of that there was no relationship with Jesus. I grew up trying to be the prime example of what a christian child should look like and when I got older that became a need for acceptance. By the time I was in Jr. high I was doing anything I could to please people at my church and home, and living another life that pleased my friends at school. It wasn't until a mission trip to Brazil where I became so ashamed of the sin in my life that I broke and the gospel I had heard and even shared made sense. That is when my relationship with the Lord began. I worked very hard after the trip to cut off the relationships leading me to destruction and started living not for my friends or family or my church but for God and His kingdom.
Looking forward to my junior year of high school when I was supposed to be figuring out what I was supposed to do for the rest of my life. I went on a winter retreat with my youth group where God used the speaker to truly transform my future. One day he was talking about absolute truth and how Christians today are hesitant to tell someone what sin is. He said if we do not stand 100% with God and his foundational truths, then we stand all the way against him. He then said, "If we are going to do anything with 100% of our lives, why not let it be working to further the kingdom of heaven and bring glory to God." That was the day I started thinking and praying about a future in ministry. For a long time I prayed for God to send me to the right place to further his kingdom and that most of all he would use me wherever he opens a door. I have just finished my second year at the Word of life Bible institute and God is continuing to open doors to a life of ministry and working to further his kingdom. I am excited to be a Cross Cultural Intern with Word of Life for this chapter of my life and look forward to talking with as many people as I can to partner alongside me and be a part of what God is doing in Australia. Since this process started in working towards getting to Australia I have developed such a burden for the people there. There is nothing I want more for people of all ages and especially the young people than to be a part of their life coming to know what Jesus has done for them.
So here I am today, kneeling at the cross, knowing I am loved, praying to be used, hoping to be stretched, and praising Him because my life is in His hands in this next step to the ministry to Australia.
Life Verse
Acts 13:47 For so the Lord has commanded us, saying, I have made you a light for the Gentiles, that you may bring salvation to the ends of the earth.