---
Our missionaries are normal people from all walks of life who have dedicated their lives to serving and following Jesus wherever He calls them. Want to meet them? Check out our Missionary Directory.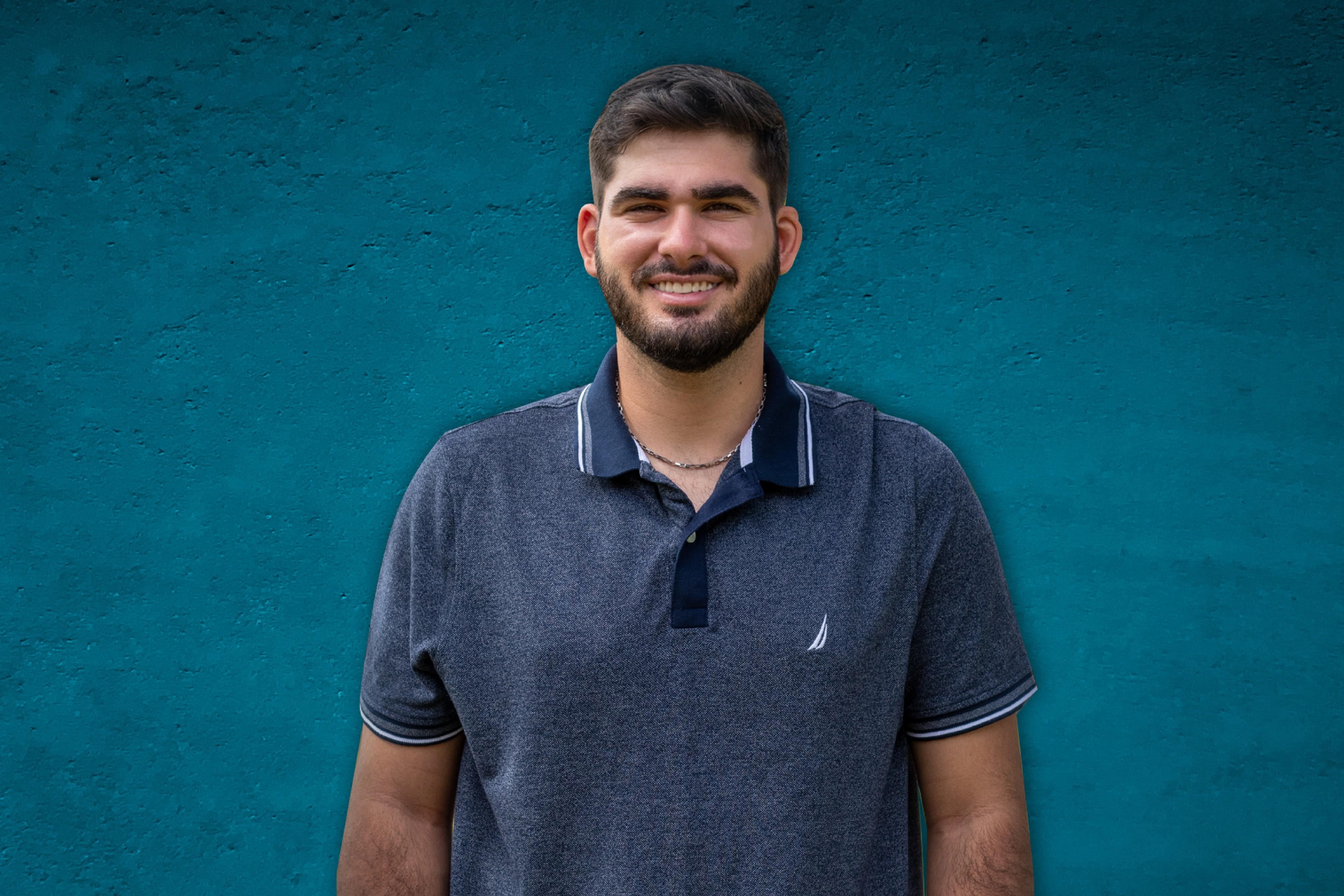 Daniel Garcia Teixeira
Missionary to Bolivia
Ministry Description
Responsibilities: I am part of the "Ministry of the Local Church" (MIL) team, training leaders and helping in the organization of evangelistic and minsterial events. I am also part of the Ministry of Children's Show, collaborating with rehearsals and presentations. In the Ministry of Audio Visual Production, I am part of the team as a cameraman, photographer and editor. At the Institute, I am in charge of the students' voluntary service.
In the day to day we carry out maintenance ( gardening, painting, cleaning, organization and etc.) in the property thinking about events with people, such as: Institute, Evangelisms, Dynamic Conference, Camps. We also carry out evangelisms in the city, schools and other places.
About Daniel
SALVATION: I was born in a Christian home, son of missionaries, in which at the age of 8 I had my personal experience with God. After a conversation with my father, I made the decision to give my life, understood that I am a sinner and accepted the forgiveness of the Lord.
CALLING AND MINISTRY: God greatly used people like my parents, Juan Lella and missionary relatives in Brazil, as well as circumstances to guide me in deciding to give my life for missionary service. God was at work and at the end of the second year I received an invitation to continue in the Word of Life ministry as a co-worker, which followed for two more years. At that time, I continued to support in the local church "La Florida" and participate in missionary activities, Children's Show, "Renacidos", Camps, Missionary Trips, Ministry of Biblical Clubs, in addition to serving in the maintenance work of the property.
In 2020, after fulfilling all the requirements of the internal rules of the organization Word of Life, I was received as part of the Ministerial Team of Bolivia, which is a great privilege for me, but also produces a great responsibility.
Life Verse
Mark 10:46-52 NIV Then they came to Jericho. As Jesus and his disciples, together with a large crowd, were leaving the city, a blind man, Bartimaeus (which means "son of Timaeus"), was sitting by the roadside begging. When he heard that it was Jesus of Nazareth, he began to shout, "Jesus, Son of David, have mercy on me!" Many rebuked him and told him to be quiet, but he shouted all the more, "Son of David, have mercy on me!" Jesus stopped and said, "Call him." So they called to the blind man, "Cheer up! On your feet! He's calling you." Throwing his cloak aside, he jumped to his feet and came to Jesus. "What do you want me to do for you?" Jesus asked him. The blind man said, "Rabbi, I want to see." "Go," said Jesus, "your faith has healed you." Immediately he received his sight and followed Jesus along the road.