---
Our missionaries are normal people from all walks of life who have dedicated their lives to serving and following Jesus wherever He calls them. Want to meet them? Check out our Missionary Directory.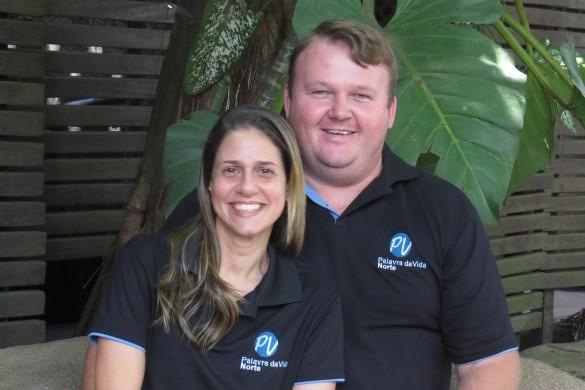 Daniel and Camila Sipp
Missionaries to Brazil North Belem
Ministry Description
Sipp:
I initially started working with Camp and Bible Clubs. I then was the coordinator of freshmen in our Word of Life Missionary Institute. I am currently assistant director; along with my wife, we take care of the ministry to the married students in our school; I am also the coordinator of our Men Conference.
Comecei trabalhando com Acampamento e Clubes Bíblicos, depois fui coordenardor dos alunos calouros em nosso Instituto Missionário e atualmente sou vice-diretor; juntamente com minha esposa cuidamos do ministério de alunos casados em nossa escola; sou o coordenador de nossa Conferência de Homens.
Camilla:
Currently, I have an active ministry with couples of our seminary and organize our Women's Conferences.
Atualmente, tenho um ministério atuante com os casais do nosso seminário e organizo nossa Conferência de Mulheres.
About Daniel
I am Brazilian and was born in the interior of Rio Grande do Sul which is the southernmost state of Brazil. When I was born, my parents were already believers and missionaries. But, I made a decision for to follow Jesus Christ when I was 18 years old. After I finished high school, I studied for three years at the Bible Missionary Institute. I was then invited to be part of the ministry of Word of Life in northern Brazil.
Quando nasci, meus pais já eram crentes e missionários. Mas, eu tomei uma decisão por Cristo Jesus apenas com 18 anos de idade. Ao terminar o ensino médio, fiz três anos de Instituto Missionário e fui convidado para fazer parte do ministério da Palavra da Vida no norte do Brasil.