---
Our missionaries are normal people from all walks of life who have dedicated their lives to serving and following Jesus wherever He calls them. Want to meet them? Check out our Missionary Directory.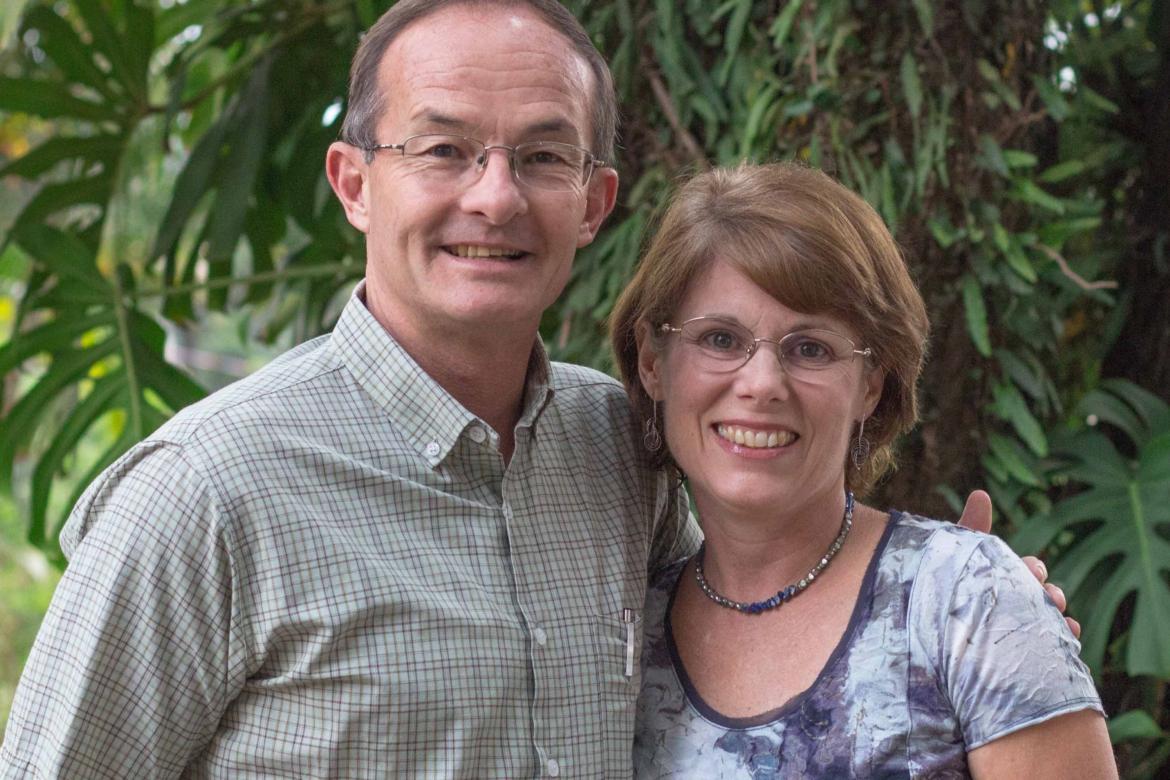 Dave and Carol Sue Merkh
Missionaries to Brazil Southeast Sao Paulo
Ministry Description
The Merkhs have been Word of Life missionaries since 1985, serving at Word of Life Seminary, Brazil, since 1987. The school has over 3000 graduates, the vast majority of whom are in some kind of vocational ministry in Brazil and 30 countries around the world.
Dave and Carol Sue were married at the old Word of Life Inn in 1982 and have six children and twenty grandchildren.
In 2017 the Merkhs began a new ministry with Word of Life International. While continuing their ministries in Brazil, the Merkhs will travel several months every year to minister to the families of Word of Life missionaries around the world, encouraging them as they balance the multiple demands of life and ministry.
When in Brazil, Dave ministers as pastor of biblical exposition at First Baptist of Atibaia, a church of over 1000 members, with many daughter congregations and national influence among the Brazilian Baptist Convention. Carol Sue has an expanding ministry to young women (Titus 2).
The Merkhs speak frequently at family conferences and leadership training seminars throughout Brazil and around the world. Dave has a radio program called "Palavra e Família" (Word and Family) in Portuguese on BBN radio.
Together Dave and Carol Sue have authored 19 books with over half a million books sold and distributed focusing on family and ministry themes. They maintain a web site (www.palavraefamilia.org.br) with expository messages in MP3, articles and resources for family and ministry.
About Dave
Dave came to Christ before 7 years of age as the result of the faithful ministry of his SS teacher, "Aunt" Betty Coburn. In 1976 he dedicated his life to the Lord at Teen Leadership Conference at Baptist Bible College, Clarks Summit, PA. While a pre-med student at Cedarville College (today, University) he sensed God's call to full-time ministry, which led him to do missions trips to Africa and Brazil. While at Dallas Theological Seminary he and his wife Carol Sue were encouraged by co-founder of WOL Brazil, Harold Reimer, to return to the ministry there. They have served in Brazil at Word of Life Seminary since 1987.
About Carol Sue
Carol Sue grew up in Brazil where her father founded the Word of Life Bible Institute in 1965. At the age of 5 she accepted Christ as her Savior after a conversation with her parents. When 7 she dedicated her life to the Lord at Word of Life Ranch, Schroon Lake, NY. She always sensed that she would serve the Lord in missions, and God eventually fulfilled her life dream to be able to return to Brazil where she serves today.
Life Verse
"I am crucified with Christ: nevertheless I live; yet not I, but Christ liveth in me: and the life which I now live in the flesh I live by the faith of the Son of God, who loved me, and gave himself for me." Gal 2.20