---
Our missionaries are normal people from all walks of life who have dedicated their lives to serving and following Jesus wherever He calls them. Want to meet them? Check out our Missionary Directory.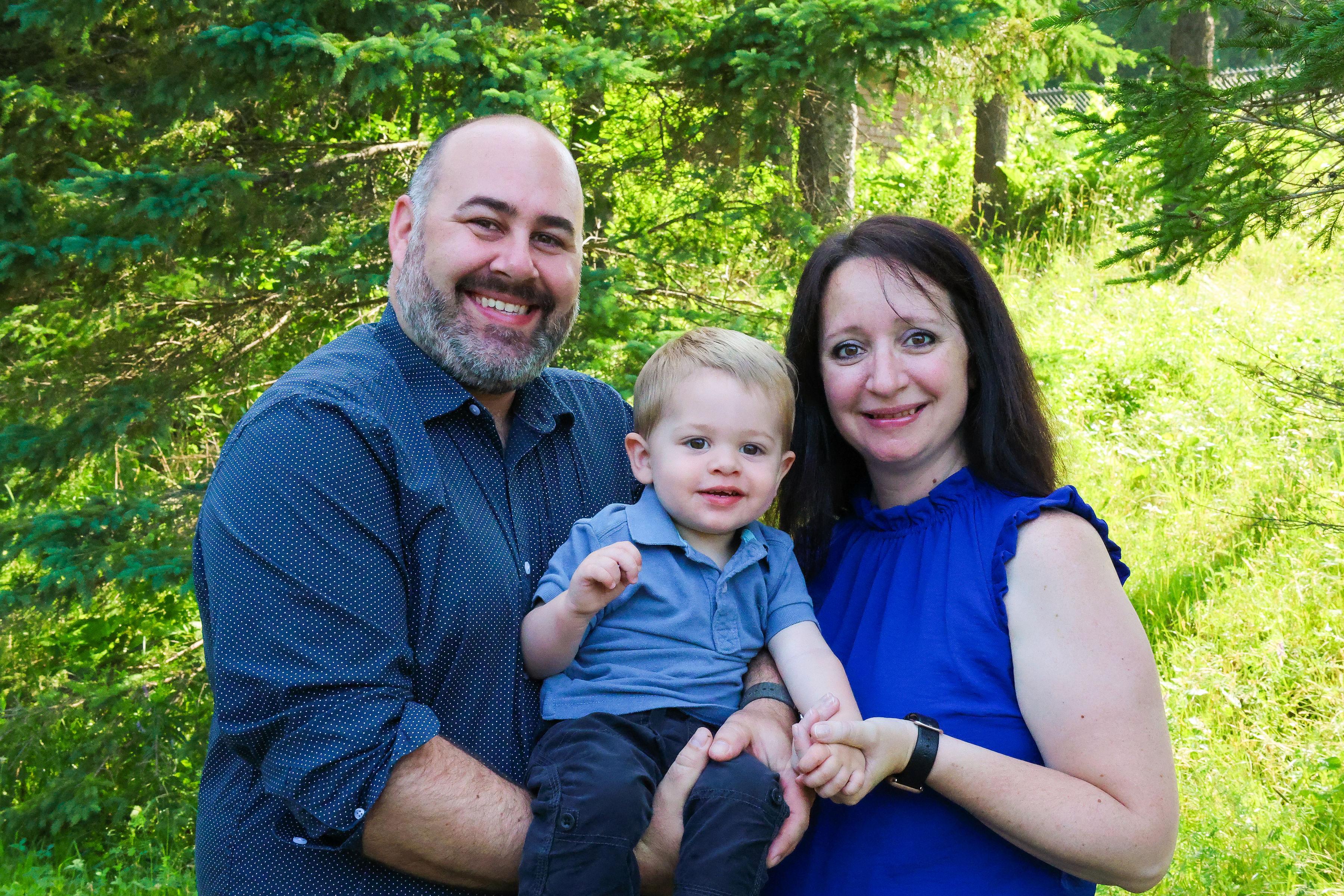 Jean-Francois and Julie Laurence
Missionaries to Canada Quebec
Ministry Description
Our mission field in Quebec has 0.6% of evangelical christians. The mission is huge but with God's help we want to reach this french speaking province through this provinces' youth!
Jean-François : I am camp director and admissions director. Working alongside the students and staff to promote the ministry and take time with them on a personal level. To present and share this ministry at every oppurtunity.
Julie : I'm at the front desk. I take care of everything related to the secretariat, website, communication, Facebook page and marketing. I'm also here to listen to the girls who need to talk, and more.
About Jean-Francois
I grew up in a Christian family where my father was a pastor in church, so I spent most of my time in the church. I always loved God and his stories in the Bible when I was younger. When I was 17, I was going through a difficult time and wanted to experience things without compromising my "Christian attitude", so being a Sunday Christian had become my way of life. I met a girl who came to church and we started dating. One thing led to another and our relationship was very bad. I went to stay with her.I hurt many people dring that time, i thought that God did not want anything to do with me anymore. Two years later, at church (because I was still going to church), God spoke to me through the guest speaker. God showed me that i was loved and wanted. He transformed my life. It was at that moment that I devoted my whole life to him. Since then, in spite of the ups and downs, God has always poured out his grace into my life. At the Evangelical Baptist Church in Saint-Hyacinthe, where I have been a member since 2005, I had the privilege of attending several courses with the Séminaire Baptiste Évangélique du Québec (SEMBEQ) in order to obtain a baccalaureate. I have also served in several departments including sound tech, praise and worship, teaching and most motivating to me, youth.
I have been involved with teenagers aged 12-17 for 10 years now. Over the years, we have succeeded, by God's grace, in bringing young people together to form a small family. They pray for each other, they do activities together, even outside the context of the Church. I am truly blessed to be part of this group of young people. They are my little brothers and my little sisters.
My burden on young people is growing and what a joy it is to see that God wants and can use us to reach more, through Quebec and perhaps even the world. God worked my heart and prepared it to be listening to His will for my life. Everything leads me to become the assistant to the director of the Parole de vie Bible School - Campus Béthel, in Sherbrooke, Que. Who would have said that one day I would have the abilities to accomplish the tasks associated with such a position.
"My God is so great, so strong and powerful, my God is able to do everything ..." We sang this song so many times when we were young but today it has a powerful impact in my life.
God is in control of everything!
About Julie
I grew up in a Christian family that was very involved in church. My parents took me to church when I had only a few days. I received Christ in my life at the age of 8 years. I went to a Protestant school but despite that, I lived a vacuum. My friends had a bad influence on me. At the age of 12, I decided to put an end to these friendships and I found myself alone, without a friend. I dedicated myself totally to God. I prefered to be alone with Christ, than to have many friends and be without Him. I knew he was there and he was working my heart. So I got involved in the school choir, in the plays. I was shy but I felt good. Teenager, I served in differents tasks in secretary and praise in the church where I was going. After my high school (at 17 years old), I spent one year as a student at Word of Life in Sherbrooke, Quebec, Canada, in 1998-1999. It was a significant year for me. Biblical, personal and social formation!
At the end of this year, I had more confidence in me and my potential. Over the years, God has helped me to show who I really am and what I am capable of doing. Of sensitive and emotional nature, I often had to fight (and still today) negative thoughts about me. The look I have on me is very ugly. I must constantly turn to Christ and see myself through His eyes. After all, I am the daughter of the King of kings.
God has strengthened me and placed me in leadership positions, when I thought I did not have any. So I became co-responsible for the newspaper / calendar of the church, responsible for the secretariat, communication and audio-visual. I am also in the praise group as a chorus singer. I served a few years with the youth, but I realized that the Lord was calling me to serve him elsewhere. For 16 years (2017), I work as secretary in a secular environment. I was able to flourish and discover new challenges. Self-taught and resourceful, the Lord allowed me to push my role as a secretary a step further. So I have experience to make websites, advertisements, video editing, etc.
After a meeting with Martin Jalbert, director of Word of Life in Sherbrooke, we knew that they have a lot of needs in ressources. They don't have any person who can be in charge in the secretary domain, administration, etc. So, God prepared the way for me. My secretarial experience can help fulfill the needs they have and even more.
God is great and his plans are unfathomable.
Life Verse
Josuah 1 : 9 "Have not I commanded thee? Be strong and of a good courage; be not afraid, neither be thou dismayed: for the Lord thy God is with thee whithersoever thou goest."