---
Our missionaries are normal people from all walks of life who have dedicated their lives to serving and following Jesus wherever He calls them. Want to meet them? Check out our Missionary Directory.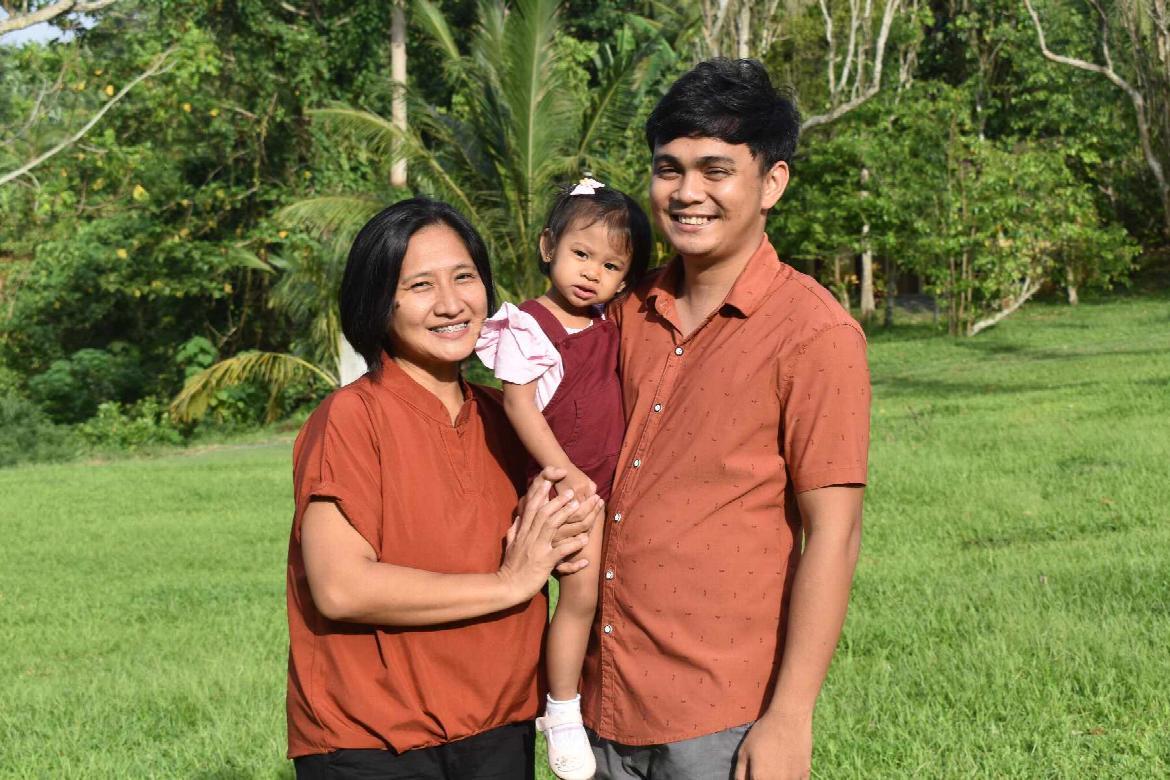 Jeff and Liezel Rafol
Missionaries to the Philippines
Ministry Description
I am a missionary of Campus Ministry in the Philippines. Basically our ministry is focused on one-on-one discipleship and evangelism. Everyday we go out to the field and share the gospel to the students of University of the Philippines. We have Bible Club every Thursday evening where we teach students the Word of God and have small group discussion afterwards. We encourage the students to have Quiet time, memorize verses and get involve on some Christian service like sharing the Gospel and doing puppet ministry.
About Jeff
I grew up in a Christian home. One Sunday morning as I attended Juniors Sunday school, my Sunday school teacher, Ate Eunice, shared to us the Gospel. She said that we are all sinners and there's nothing that we can do to earn our way to God. She also said, "Because we are all sinners we will go to Hell and be separated with God for eternity." I was just grade 5 then and I am so afraid to go to Hell. But she shared the verse John 3:16, " For God so loved the world that He gave His only begotten Son, that whosoever believes in Him should not perish but have everlasting life." At that moment I realized that it is only through believing in Jesus that I would be saved and I accepted Christ as my personal Savior.
After I graduated from high school, I went to a Bible Institute in Calauan, Laguna. One missionary here in the Philippines, who once taught in the WOLBI, encouraged me to enroll and study in Word of Life Bible Institute. It was March 12 of 2014 when I dedicated my life to serve God and be used in His ministry, realizing the fact that my life is not my own, it is from God. He gave it to me so why not give my life back to its owner. The quote that Sir Mike Foster quoted from C.T. Studd, "Only one life twill soon be pass, but only what's done for Christ will last" really impacted my life.
As I undergo my internship program I caught the vision of the Campus Ministry which is to train future leaders these students can be by discipling them through God's Word and channeling them to different churches where they can be followed-up and be used by God anywhere He leads them, even in their workplace. By acknowledging these things gave me the desire to invest my life with these students and be part of Word of Life Campus Ministry as a missionary. I am really thankful to God that He placed me here at the Campus Ministry; it is all by His grace. All glory to God
About Liezel
I came to know Jesus Christ as my personal Savior on Dec. 07, 1997. I studied at the Word of Life Bible Institute in the Philippines for four years. I dedicated my life to the Lord and fulltime ministry on March 12, 2004.
In June of 2006, I became part of the Word of Life Philippines staff as a missionary with their new Campus (University) Ministry. It is my joy and passion to see young men and women come to know Jesus as their personal Savior and to continually grow in Him through the understanding and applying of God's Word. By the grace of God, I have been in the Campus Ministry for 12 years, and have seen God working in the lives of the students I am ministering to.
Life Verse
I am crucified with Christ: nevertheless I live; yet not I, but Christ liveth in me: and the life which I now live in the flesh I live by the faith of the Son of God, who loved me, and gave himself for me. Galatians 2:20