---
Our missionaries are normal people from all walks of life who have dedicated their lives to serving and following Jesus wherever He calls them. Want to meet them? Check out our Missionary Directory.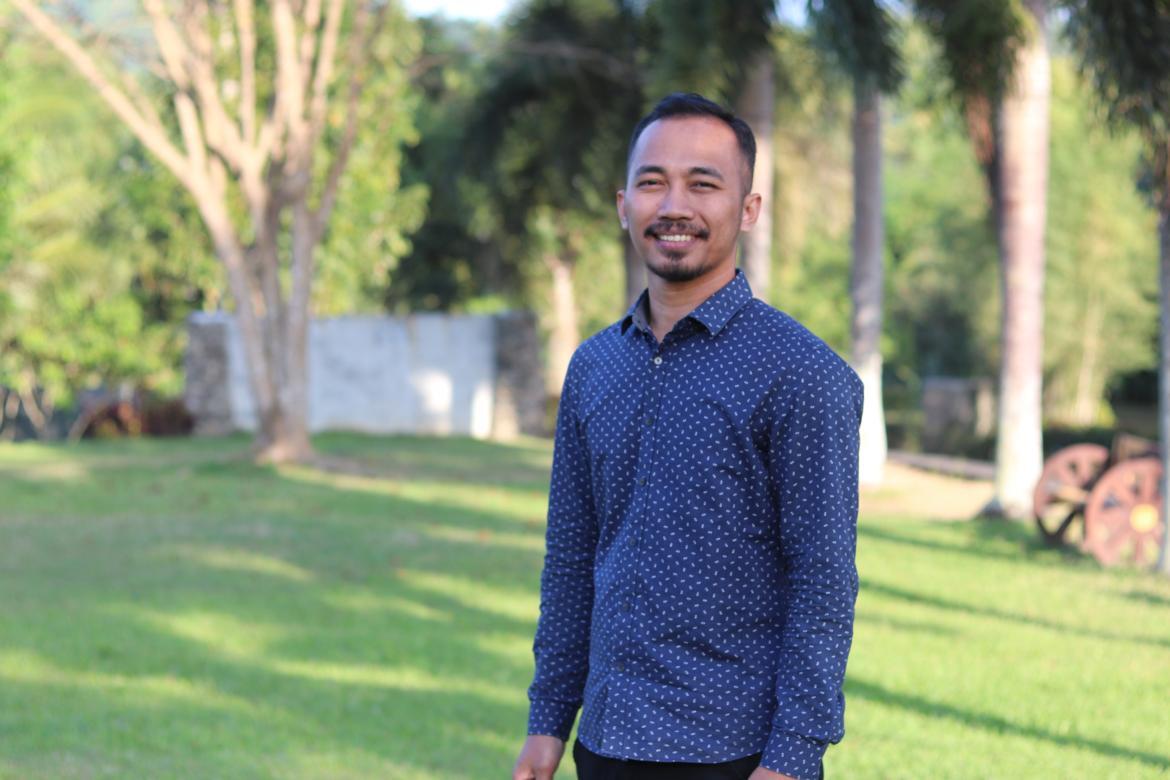 Jenri Situngkir
Missionary to Asia 2
Ministry Description
My focus now in Ministry is reaching the youth in public school, teaching them the Word Of God, equipped them to share the Gospel with their friends and encourage them to walk in Christ.
About Jenri
Jenri Wandi Situngkir
How the LORD gave me eternal life?
I grew up in a Christian family so in my head I know that I am a Christian, and as a Christian, I went to church every Sunday. When I was in high school, my friends mocked me sometimes because of my belief. I was the only Christian in my class. My friends made fun of Jesus. Sometimes, they will tell me, "how come you worship a naked person?" or "why do you worship a man and not God?" I just kept quiet everytime they teased me.
One day, my Muslim best friend talked to me and asked me this question, "do you think Jesus can save you? Only Allah can save you from hell, look around you!" and he said "the majority in this country is Muslim, the true religion. All of us will go to heaven and you will go to hell, think about it my friend, Islam is the true religion."
After that conversation, the question stayed in my mind. The week after that, I searched for the answer. I prayed and read the Bible to find the answer. In my prayer I asked Jesus, "Jesus if you can't save me please let me know and tell me who can save me from hell so that I will worship Him. I don't want to waste my time worshiping you if you can't save me. I want to worship the real God, who can save me from the hellfire."
Then one Sunday service, my pastor preached about John 3:16, he talked about God's great love for all sinners including me. Jesus died on the cross and rose again on the third day so that people can be saved from their sins when they believe in Him alone. This verse seemed like an answered my prayer, but I need more answers! I kept praying the same thing. Until one afternoon, I prayed and read the Bible, then Jesus showed me the exact answer to my question in John 14:6, it says, "I am the Way, the Truth and the Life, no one comes to the Father except through Me." From that moment, I was satisfied and had peace because I know that Jesus is the only way to heaven. It's not about religion. It's about having a personal relationship with God through Jesus Christ. I am grateful for knowing what Jesus did for me and for everyone. Now, I trust Jesus as my Saviour! So after that, even if my friends mocked me or teased me again, still, I had peace.
God showed me His guidance and brought me to the Philippines on June 2015 to study His Word and to know Him more. It was there while studying the Bible that God gave me a burden to share the good news of Jesus Christ to everyone especially with the young people. My experiences in the Bible school were amazing. I have learned how to share the gospel to different kinds of people and learned how to maintain a healthy and deep relationship with God. Knowing that some of my friends have turned their backs on God, it made me sad and I do not want that happening to other young people. Because of that, I committed my life to serve and to bring glory to God through full-time ministry here in Indonesia. I want to reach the younger generation with the gospel of Jesus Christ and to strengthen them in their relationship with God especially in the public schools. Romans 10:17 says that faith comes by hearing and hearing of the word of God. My question is, how would other people have faith or trust in Jesus if they never heard about what He has done and about the Word of God? This verse pushed me and gave me confidence to share more about the Word of God to others.
Life Verse
No man shall be able to stand before you all the days of your life; as I was with Moses, so I will be with you. I will not leave you nor forsake you. Joshua 1:5