---
Our missionaries are normal people from all walks of life who have dedicated their lives to serving and following Jesus wherever He calls them. Want to meet them? Check out our Missionary Directory.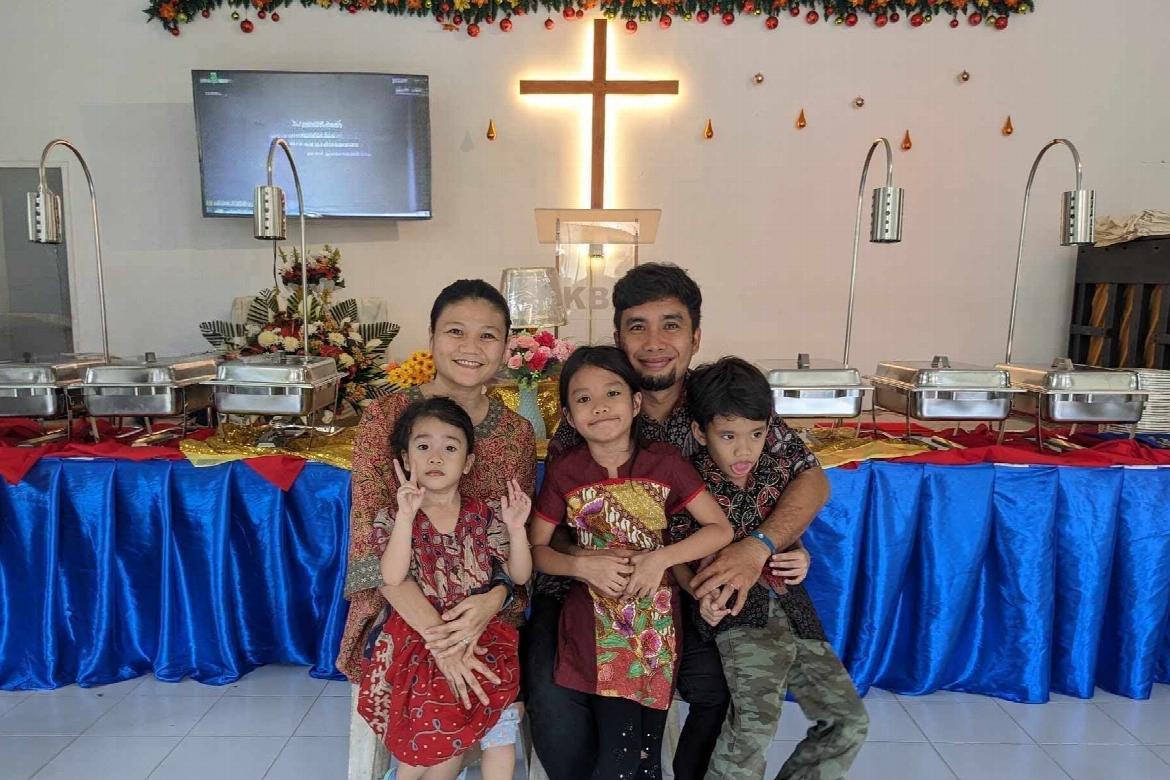 Jerry Fe and Joanne Waslo
Missionaries to the Philippines
Ministry Description
My responsibilities as the Camp Director of Word of Life Seaside are to assist in promoting the camp and the camp retreats to churches and individuals. I also coordinate with maintenance, office and kitchen about camping or retreat activities. Attend and be available at camper requests for games and assistance, and prepare all meeting areas before campers arrive. I also handle bible studies, teaching seminars and preaching. I also lead the program of our Open Air Evangelism meetings and do personal evangelism in every given opportunity.
About Jerry Fe
I grew up in a Christian home and was exposed to various Christian activities. I thought that doing those things would help earn my way to heaven. But I was wrong, God brought me to Word of Life Seaside Bible Camp to join a week of camp where my counselor shared to me who Jesus Christ is and what He has done. That same day I decided to receive Christ as my personal Savior, believing that He is the only way for me to go to heaven.
Indeed God is not finish with me yet. He continues to work in my life. After 2 years of college, I decided to study for a year at Word of Life Bible Institute. I was then planning on pursuing secular work to help my family, support a missionary and help my home church. But the Lord who is in control had His own plans for me. He allowed me finish the four-year course at the Institute to prepare me for something bigger. I am now a missionary working in Word of Life Seaside Bible Camp as Camp Director. God impressed in my heart to reach the unreached through the ministry He used to changed me.
Life Verse
Philippians 4:17 Not that I seek the gift, but I seek the fruit that abounds to your account.