---
Our missionaries are normal people from all walks of life who have dedicated their lives to serving and following Jesus wherever He calls them. Want to meet them? Check out our Missionary Directory.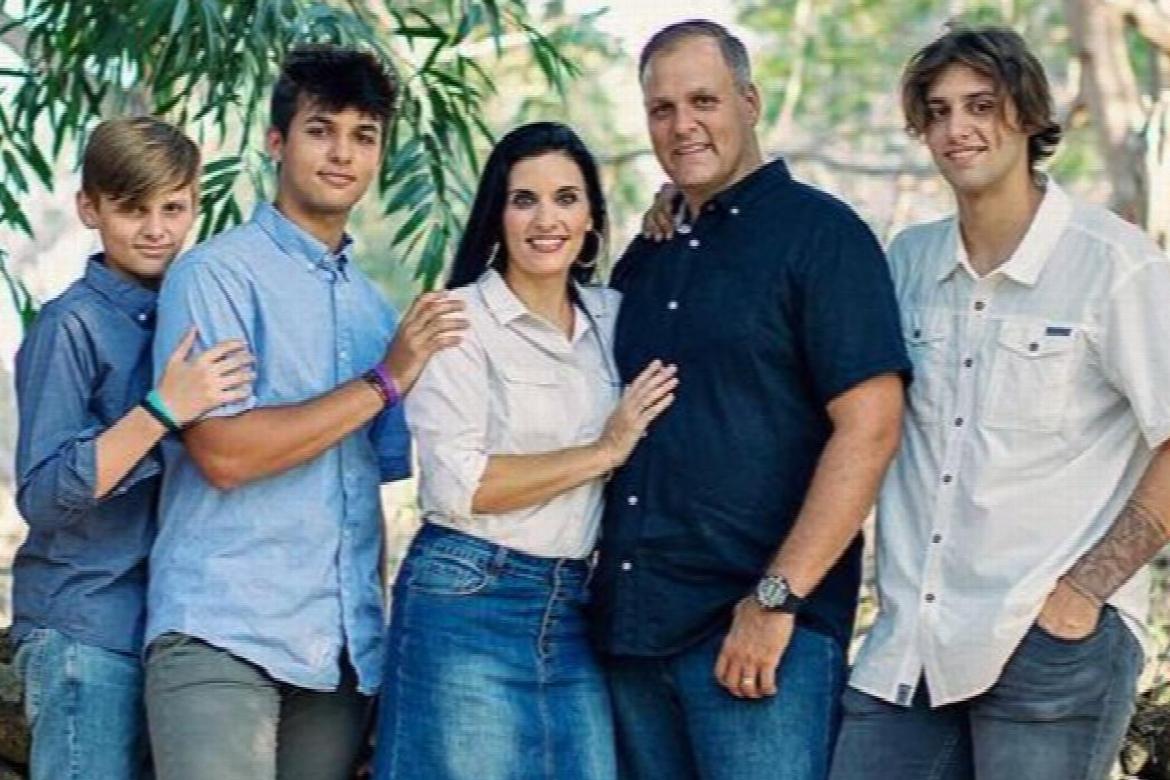 Jon and Bianca Fowler
Missionaries to Panama
Ministry Description
My role as Director is to provide leadership, vision and direction for our team and the ministry. I am responsible for the development and preparation of the missionaries, as well as the unity and focus of our team. I am the one primarily responsible for the resources needed to successfully execute the ministry.
Day-to-day responsibilities primarily entail giving direction and unifying the team. My focus is on team health, vision for the ministry, and raising support for the ministry. Also, training and developing missionaries to be able to reach the next generation for Christ in every area of Panama both in the city and the countryside. This includes being able to provide ministry in both English and Spanish as there is a large international group in Panama now. We also are trying to extend our impact beyond where it's been before, which was already great, so we're building on a tradition of ministry that's been cranking for years and we're trying to take it up a couple levels.
About Jon
I grew up in a Christian home, great Christian parents, and came to Christ at an early age around five or six years old. But from that point, I kind of wandered away and in my teen years was far from God and found myself extremely empty inside. At around 17 years of age I rededicated my life to Christ and gave him my whole heart. That's when He called me, six months later, to ministry and was following the Lord from that point forward. Two months after I rededicated myself was when Bianca and I started dating and we grew together in the Lord. We ended up going to Olivet Nazarene University and studied for ministry there, went back to Pittsburgh, worked in youth ministry together for about 7 years, felt the call to missions, went to seminary in Trinity Evangelical Divinity School in 2008-2012 and received my Masters of Divinity with a cross-cultural ministries concentration, so the idea was always missions. When we graduated we joined a missions organization called Reach Global, and they saw our connections with people in Panama mainly with the Word of Life team and knew that we had strong relationships and thought it would be a great place for them to start ministry. Four or five years after we got in to Panama and really started growing as a team, the plan was to work with Word of Life and then Mirko (the Founder and Director of Word of Life Panama) suddenly passed away of a heart attack. As you know from that point forward the Word of Life team went through lots of ups and downs, We were friends with people on the team, we heard about the ups and downs and about 2 years after Mirko passed the leadership of Word of Life approached me and started having conversations and at some point they asked me to consider the role of Director and to which I was positive about. I talked to Bianca, we prayed about it, and we decided to explore and walk as far as the Lord wanted us to walk. It was in June 2019 that the Lord confirmed our calling with WOL Panama and we started in that month and have been there ever since. Coming up on 3 years as the Director of WOL Panama and 2 of those years have been the pandemic so it's been a little unorthodox but it's been good. The last 3 years we've been trying to position ourselves for exploding in growth in the future of the days ahead.
About Bianca
Growing up I went to Catholic Church. I believed that Jesus died for my sins but I didn't understand what it meant to have a relationship with God. At a youth retreat when I was in 8th grade I learned that Jesus wanted to have a relationship with me and I accepted him as my personal savior. In high school I continued to grow in my faith and also began dating the man who is now my husband. We went on to study music and ministry in college. After graduation we began serving in youth ministry in Pittsburgh, PA where two of our sons were born. Later we moved to Chicago area for Jon to attend seminary and our third son was born. God confirmed our call to serve as full time missionaries and called us to Panama.
Life Verse
Revelation 3:15-16 "I know thy works, that thou art neither cold nor hot: I would thou wert cold or hot. So then because thou art lukewarm, and neither cold nor hot, I will spue thee out of my mouth.