---
Our missionaries are normal people from all walks of life who have dedicated their lives to serving and following Jesus wherever He calls them. Want to meet them? Check out our Missionary Directory.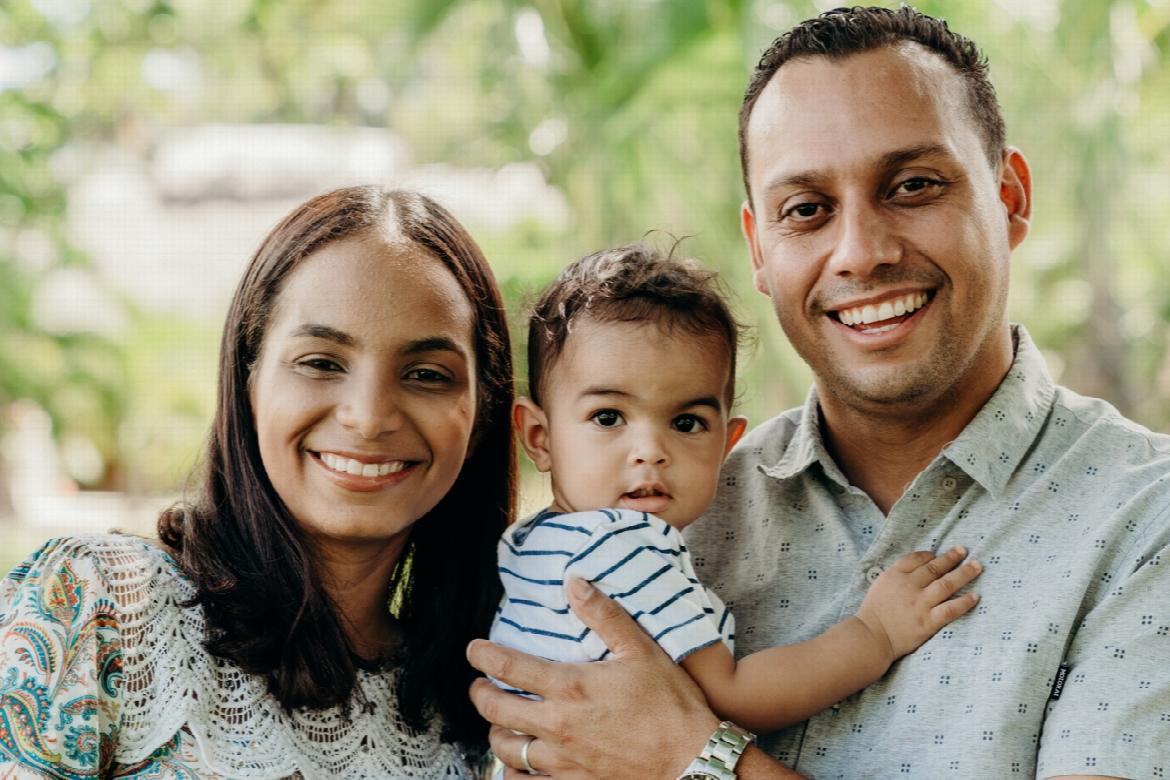 Jorge and Ileana Solis
Missionaries to the Dominican Republic
Ministry Description
We are serving the Lord in the Dominican Republic. We are sure that the Lord has called us to this country, to serve with other missionaries in the work that God has entrusted to us.
We are in charge of overseeing and managing the Bible Club, Connection (young adults), and Olympic (children) ministries in local churches. We also work with discipleship, evangelizing, and teaching the Word of God in the local church and in Word of Life's CCM program. In addition, Ileana leads the finance team in the Word of Life ministry and also teaches the Word of God in the CCM program.
About Jorge
I grew up in a non-Christian family in Guatemala. When I was a child, I began to not make the best decisions and at the age of 11 I was already heavily involved in a life of alcohol. When I was 14 my parents separated. Shortly after, I began to get involved in drugs and at the age of 17 I was admitted to a drug rehabilitation center. After I left, I fell back into drugs. At 22 years old, I no longer knew what to do and I went to church. At that moment I accepted Christ in my heart and He began to change my life. I was baptized and began serving in my church. But a few years later, I walked away from the church. My brother died from a stray bullet and I began to fall deeper into drugs. But this time it was worse and I suffered depression, knowing that what I was doing did not please God. No one wanted to help me, and even my own parents were tired of me. But soon, I approached Marcelo Diez to ask for help. He invited me to join the Word of Life Ministry Training Center in Guatemala, to study the Word of God and get out of the life I was living. He said it wasn't a drug rehab center, but the Word of God that has the power to change lives.
At the age of 25, I began to study the Bible with Word of Life, and by the grace of God, He changed not only my way of life, but also my way of thinking. And He called me to serve Him full time. I studied in Guatemala for 3 years and then served in ministry for a year there. God then brought me to serve in the Dominican Republic. In 2019, God gave me the opportunity to marry my beautiful wife and God gave me a beautiful son (Carlos), who I could care for and teach the Word of God.
About Ileana
I came to know Christ when I was 7 years old at a summer Bible school and from there everything changed for me. When I was 13 years old, a young woman took the time to invest her life in me and I began to grow spiritually and serve in my local church. At a very early age, God was already calling me towards missions and preaching His gospel to youth and children. At the age of 19, everything in my family changed and I moved with my mom and sister to new city. There I focused on my psychology studies and my work. However, I knew something was missing in me. When I finished my university career, it was nothing more than a discouragement for my life, because I felt that I wasted all those years on myself and not on the call that God had given me. So, with the guidance of the Lord and the leaders of my local church, I began to delve deeper into missions and service in my local church. God gave me the opportunity to marry someone I love and who has the same desire to serve the Lord and preach the gospel together. We currently have a two-year-old son and together we serve the Lord in this beautiful ministry.
Life Verse
Matthew 28:19-20 "Go ye therefore, and teach all nations, baptizing them in the name of the Father, and of the Son, and of the Holy Ghost: Teaching them to observe all things whatsoever I have commanded you: and, lo, I am with you always, even unto the end of the world. Amen."