---
Our missionaries are normal people from all walks of life who have dedicated their lives to serving and following Jesus wherever He calls them. Want to meet them? Check out our Missionary Directory.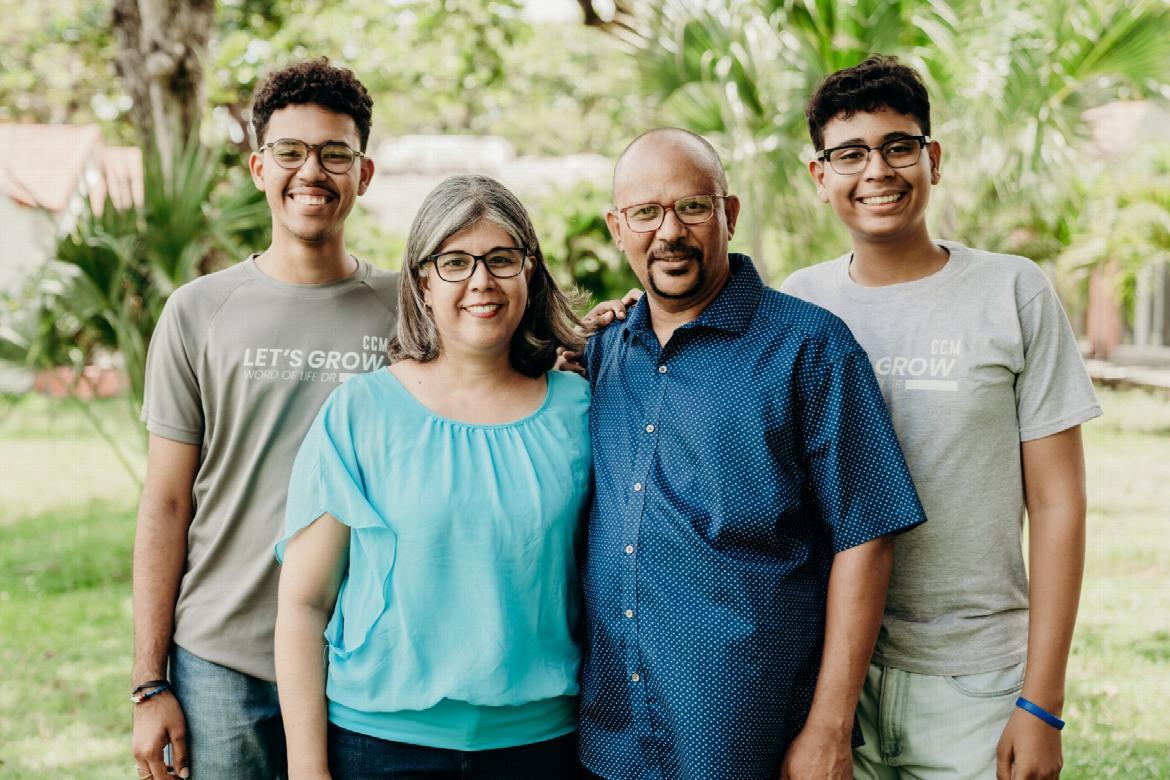 Jose and Alicia Benitez
Missionaries to the Dominican Republic
Ministry Description
About Jose
Hi, my name is Jose. I am from the Dominican Republic where I serve the Lord with my family. I was born in a home full of idolatry and sin and had a disorderly life. In my last year of high school I was confronted with an irrefutable truth and that is that I would go to hell if I died in that condition. That truth was working in my mind. So, I accepted my brother's invitation to visit a church and after several Sundays I decided to give my life to Christ. I remember that in 1992, in a campaign that the church had, they were challenging all those who wanted to commit to the Lord to be working in His work and make the commitment to serve Him full time. God gave me the opportunity to go to the Word of Life Bible Institute in Argentina where I was able to study for three years. It was also there that I met my wife Marcela. We got married in the year 2000 and returned to the Dominican Republic where we served the Lord for six years as missionaries with Word of Life, but God moved my heart to be involved with church planting, so we returned to Argentina for a year to be working on and learning about this ministry. At the end of that year, we returned to our country and worked with the local church with a small group, which became a church a year later. After that, I worked in various regions planting churches with my family. We are currently working with Word of Life in the eastern part of the Dominican Republic to support churches with Bible Clubs in that region. We also work with the ministry training program (CCM) at Word of Life's camp property.
Hi, my name is Marcela. I am from Argentina and I serve the Lord in the Dominican Republic with my family. I was born in a Christian home. At the age of 13, I was able to understand my condition as a sinner before God and that only by His grace could I be saved through the perfect sacrifice of Christ. That same year at a church camp, the preacher challenged young people to give everything we were to the service of God so He could use us according to His will. I took on the challenge of serving the Lord in the place where He wanted. I got involved in the church ministries. At the age of 16, I learned about the ministry of Word of Life through a children's show. One of the girls told me about the Bible Institute and when I turned 18 I entered the Institute to be able to learn more about God and His word. In 1998 I met Jose, who is now my husband, and he challenged me to pray for the Dominican Republic with the expectation of getting to know the ministry. So God moved my heart to come to this country. In the year 2000 we got married and arrived in the Dominican Republic with the expectation of seeing what God was going to do in us and through us. We are currently serving the Lord at Word of Life's camp property in Bani, where the ministry training program (CCM) operates, which is where young people from different provinces come to study the Word. We work in the counseling area, the ministry area, and hospitality. We also work with the churches in the eastern region of the country with Bible Clubs.