---
Our missionaries are normal people from all walks of life who have dedicated their lives to serving and following Jesus wherever He calls them. Want to meet them? Check out our Missionary Directory.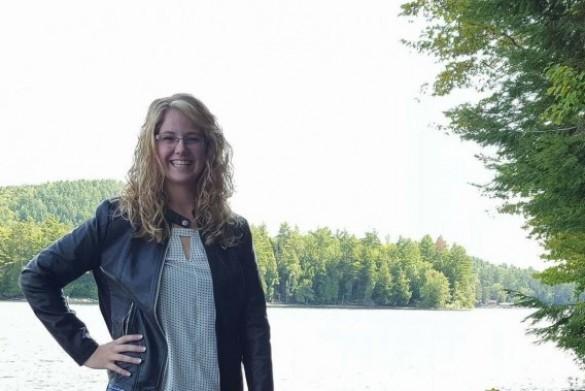 Katlyn McGee
Missionary to Argentina
Ministry Description
What am I be doing? I am a part of the Word of Life Argentina missionary team where we have a fully functioning Bible Institute with students on campus year round. There are over 300 students studying over the course of the year, including the bilingual students who come to learn Spanish and grow in God's Word just as I started out. I am the Administrative Assistant for the Bilingual Bible Program and get to be involved in all aspects of the program. Everything for the admissions process and finances to coordinating missions trips and annual planning. I am also a part of the students everyday lives and am able to come along side of them the same way my counselor did for me, with Godly guidance that helped me make decisions that honored the Lord for my life and eventually led me to where I am at now. Along with being involved full time at the campus, I am also attending and serving in my local church here on the weekends. This is such an amazing opportunity because I get to spend the weekend living in the city of Buenos Aires with an Argentine family and be apart of their every day lives. I get to be involved with the teenage girls, helping them draw closer to our Savior which is my passion. Being a part, by God's grace, of many lives changed and souls saved, are some of the most wonderful miracles on earth.
About Katlyn
My Story in God's Hand:
I grew up in a Christian home, with wonderful Christian parents. As I grew up and grew in Christ I continually realized that this is one of the biggest blessings God has given me, and is the reason for my foundation and faith in Him from a young age. He granted me the opportunity to grow up going to a wonderful, Bible believing church and Christian school. I received Christ when I was 8 years old in my church and quickly grew in my knowledge of God and assurance of my faith, but my personal relationship with Him was on and off at best. Even so, God kept me close to Him and His principles for living life; something that I now know was only by His grace. When I was fifteen God called me into the mission field... but I wanted nothing to do with that and basically told God no (at the time it was the scariest thing I could imagine Him calling me to do). As time passed I no longer gave it much thought, and yet felt so sure, confident, and excited about the opportunity to go to Argentina to study Spanish and His word for a year (never even thinking the two would connect). Obviously that was the farthest thing from the truth and although He made His call clear on several other occasions before I left for Argentina, it wasn't until I was there that I was able to surrender to Him and finally say "Yes, Lord, whatever you would have me to do, I just want to live my life for you". Surrendering my entire life like that to Christ, has not only been that one defining moment, but also a continual and gradual process as I learn, and fall in love with Him more every day. That one year in Argentina turned into three years, each year having to surrender a little more of myself to the Lord. Now, after those three years of intense study and ministry, I am here to take the next step into full time ministry, and go back to Argentina to do so. I can humbly say that I am only here because of God's Hand in "my" life, and am excited for the journey He has ahead!
Life Verse
2 Timothy 1:7-8a For God hath not given us the spirit of fear; but of power, and of love, and of a sound mind. Be not thou therefore ashamed of the testimony of our Lord."