---
Our missionaries are normal people from all walks of life who have dedicated their lives to serving and following Jesus wherever He calls them. Want to meet them? Check out our Missionary Directory.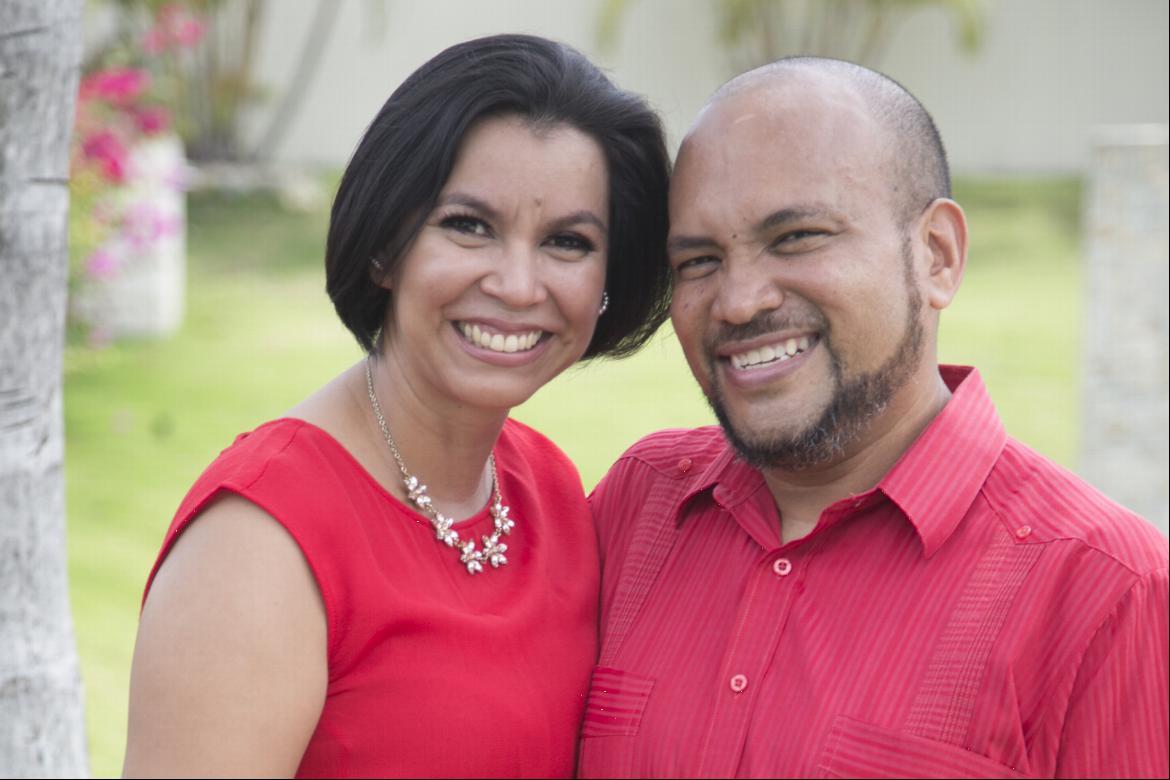 Luis and Nedelka Cano
Missionaries to Panama
Ministry Description
Evangelism and discipleship. Promotion for camp and all other events. Administration and training for schools. Evangelism and discipleship training conferences.
Evangelismo y discipulado.
Promoción para campamento y todos los demás eventos.
Administración y capacitación para escuelas.
Conferencias de capacitación en evangelismo y discipulado.
About Luis
I was born in a home with separated parents and traditional religion. At the age of 12, a baptist pastor visited my home and shared the gospel with me and I believed in Christ as my savior. I was discipled and volunteered for service at church. In 1992 I learned about the ministry of Word of Life Panama and I volunteered in that ministry. In 1997, I got married and my wife and I immediately began to pray about preparing to go to the Bible Institute in Argentina. We knew that God was calling us and that we needed to know the Bible to be more effective in the work of the ministry. We studied from 2003 until 2006 at the Word of Life Bible Institute in Argentina. Since then we have been serving God with the Word of Life Panama team.
Nací en un hogar con padres separados y religión tradicional. A la edad de 12 años, un pastor bautista visitó mi casa y compartió el evangelio conmigo y yo creí en Cristo como mi salvador. Fui discipulado y me ofrecí como voluntario para el servicio en la iglesia. En 1992 aprendí sobre el ministerio de Palabra de Vida Panamá y me ofrecí como voluntario en ese ministerio. En 1997, me casé y mi esposa y yo inmediatamente comenzamos a orar para prepararnos para ir al Instituto Bíblico en Argentina. Sabíamos que Dios nos estaba llamando y que necesitábamos conocer la Biblia para ser más efectivos en la obra del ministerio. Estudiamos desde 2003 hasta 2006 en el Instituto Bíblico Palabra de Vida en Argentina. Desde entonces hemos estado sirviendo a Dios con el equipo de Word of Life Panamá.
About Nedelka
I was born in a home with separated parents. At the age of 11 my older brother accepted Christ as his Savior and his first spiritual fruits was sharing the gospel with my sister and I. I attended bible clubs and began being discipled by one of the Word of Life missionaries. After a year of marriage I began praying together with my husband that we could have bible training. God provided that for us and we have been serving with Word of Life Panama since 2006. We serve in the different areas of the ministry of Word of Life, i.e., bible clubs, camp, administration and sport marathons.
We are foster parents for two girls ages 12 and 16. Although they both have a mother, their mothers are not able to care for them.
Nací en un hogar con padres separados. A la edad de 11 años, mi hermano mayor aceptó a Cristo como su Salvador y su primer fruto espiritual fue compartir el evangelio con mi hermana y yo. Asistí a clubes bíblicos y comencé a ser discipulado por uno de los misioneros de la Palabra de Vida. Después de un año de matrimonio, comencé a orar junto con mi esposo para que pudiéramos tener un entrenamiento bíblico. Dios nos proveyó eso y hemos estado sirviendo con Palabra de Vida Panamá desde 2006. Servimos en las diferentes áreas del ministerio de Palabra de Vida, es decir, clubes bíblicos, campamentos, administración y maratones deportivos.
Somos padres adoptivos hace 9 años de dos chicas. Ambas tiene familia, pero esta no pudieron cuidar de ellas.
Life Verse
Philippians 1:6 Being confident of this very thing, that He which hath begun a good work in you will perform it until the day of Jesus Christ. Filipenses 1:6 Estando persuadido de esto, que el que comenzó en vosotros la buena obra, la perfeccionará hasta el día de Jesucristo;