---
Our missionaries are normal people from all walks of life who have dedicated their lives to serving and following Jesus wherever He calls them. Want to meet them? Check out our Missionary Directory.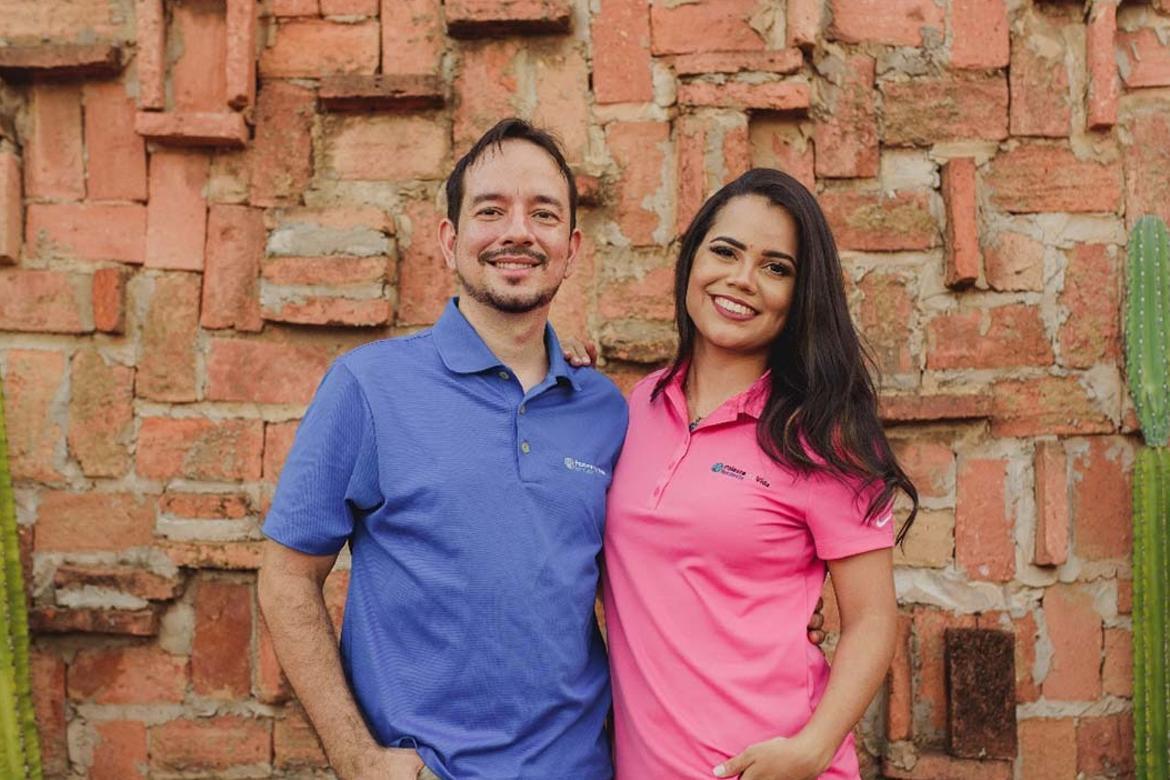 Luiz and Libni Andrade
Missionaries to Brazil Northeast Recife
Ministry Description
We are helping to reach and equip the youth of the Northeast part of Brazil to glorify the Lord with their lives, to become the future leaders of the local Church, strengthening them and helping to expand God's Kingdom.
Through ministries, we provide theological and ministerial training as resources for ministry development with kids, teens and College students.
About Luiz
In 2006, at the age of 20, through an effective discipleship, God touched my heart and I gave my life to Him. In that period, I started to serve the Lord with the aim of bringing young people and teenagers to the knowledge of Christ.
In 2010, I had to decide to go to seminar. My decision was to do what God had called me to do. It was at this time that I came to know the Word of Life Ministry and since then I have been serving the Lord in full-time ministry. In 2014 God gave me the opportunity to come to the northeastern hinterland to serve Him, in the Word of Life.
I graduated few years ago in Theology and now I'm pursuing a Master's degree in Ministry and graduating in Bible Counseling.
About Libni
Libni has graduate in Physiotherapy and graduated at Word of Life Bible Institute. She grew up in a Christian home, being educated in biblical principles by her family, and early in being taught the importance of living God's love and speaking the Gospel to those who do not know Him.
Life Verse
"I thank Christ Jesus our Lord, who has given me strength, that he considered me trustworthy, appointing me to his service" 1 Timothy 1:12