---
Our missionaries are normal people from all walks of life who have dedicated their lives to serving and following Jesus wherever He calls them. Want to meet them? Check out our Missionary Directory.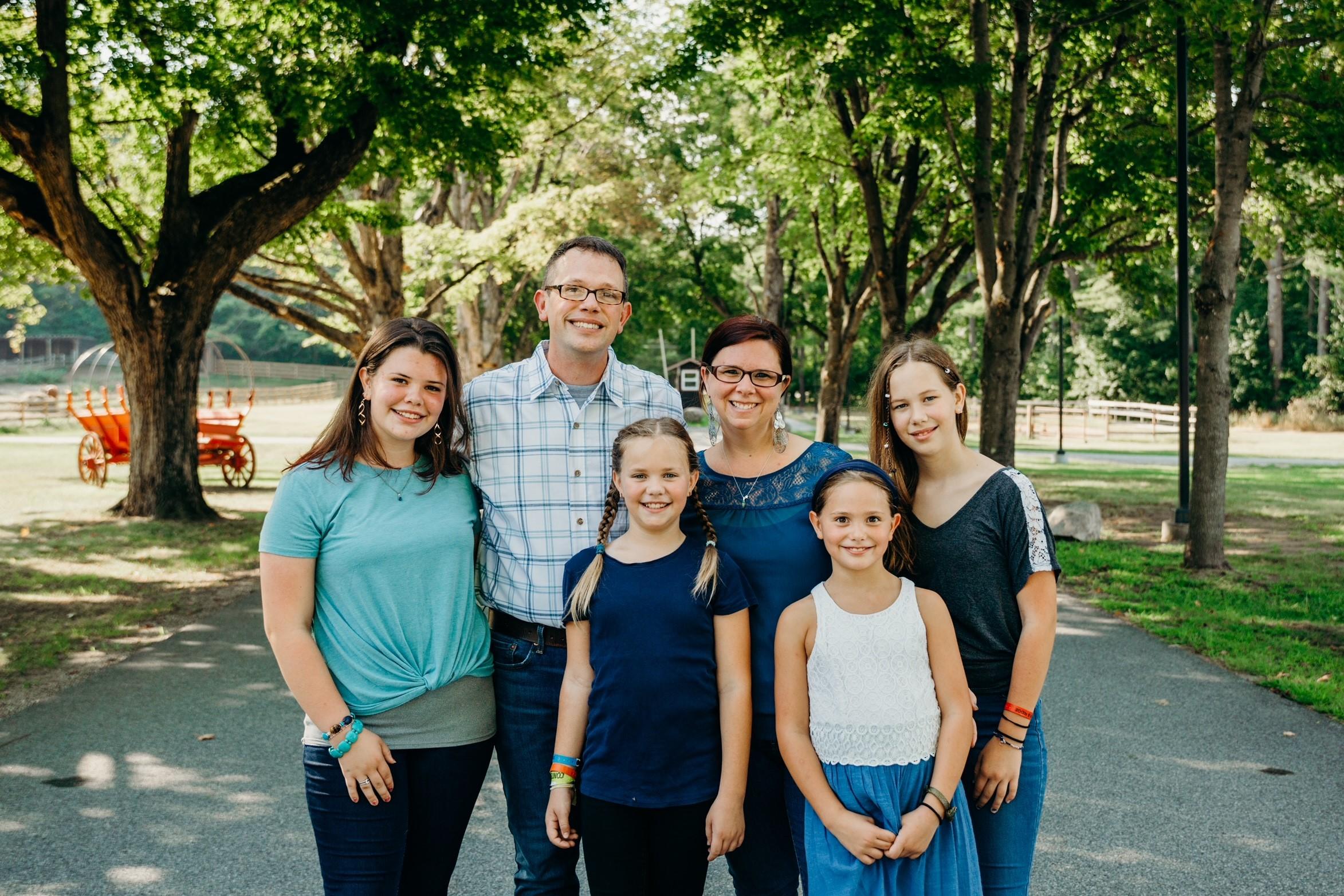 Mark and Joanna Bodlien
Missionaries to the United States
Ministry Description
The Bodlien family serves the Lord through Word of Life USA. There they are part of a team of full-time staff that support the Local Church in evangelism, discipleship, and leadership training. Mark and Joanna serve at the Word of Life camps in Pottersville, NY in the role of Camp Director for The Ranch (ages 6-10) and The Ridge (ages 11-13) overseeing camp ministry and operations. Mark is also the Ministries Coordinator for the Word of Life Bible Institute in Pottersville, NY. They also teach and Mark preaches as opportunities arise.
About Mark
Mark grew up in a home where both of his parents loved the Lord and each other. At the age of 6 in the "Big Church" service at Grace Bible Church in Dayton, TN, Pastor Dale Linebaugh preached and Mark heard the Gospel message and responded. Mark's parents would host visiting missionaries over the years, having them over for meals, lodging and hearing their stories, and that is where his interest in missions started. "I want to be a missionary when I grow up" would be something you'd hear him say often.
Mark first experienced the mission field first-hand in 1997 with a group trip to Brazil with Emmanuel Baptist Church (Toledo, OH) to help a missionary construct a church building. That trip and other trips over his college years would remind him of his passion for missions that God planted in his heart as a child.
At the Word of Life Bible Institute (Class of 2000), Mark would meet Joanna who grew up on the mission field at Word of Life Chile. They have ministered together through Word of Life full-time since 2003 in camps, productions, evangelism, and discipleship here in the US and as missionaries in Chile. Currently, Mark is the Camp Director for The Ranch (children's camp) and The Ridge (middle school camp), he also serves at the Bible Institute as the Student Ministries Coordinator.
About Joanna
Joanna grew up on the mission field at Word of Life Chile. She trusted Jesus Christ as her Savior when she was 6 after her mom explained to her that she was a sinner and needed a Savior.
When she was 13 at a campfire service at the Word of Life camp in Chile, she dedicated her life to the Lord, for Him to do what He wanted with her life. When she was 16 her family left Chile and as she said goodbye to everything she had ever known, she learned to completely trust God, knowing as Joshua 1:9 says that, "...the Lord your God will be with you wherever you go." That was a huge turning point in her life as her faith really became her own.
After graduation from the Word of Life Bible Institute (Class of 2000), she served in the home office of Word of Life for many years until she became (and currently is) a full-time wife and mother to their 4 beautiful girls, ages 8-14.
- Bekah
- Nicole
- Abigail
- Ellie
Life Verse
"...as the Father has sent me, so I am sending you." John 20:21