---
Our missionaries are normal people from all walks of life who have dedicated their lives to serving and following Jesus wherever He calls them. Want to meet them? Check out our Missionary Directory.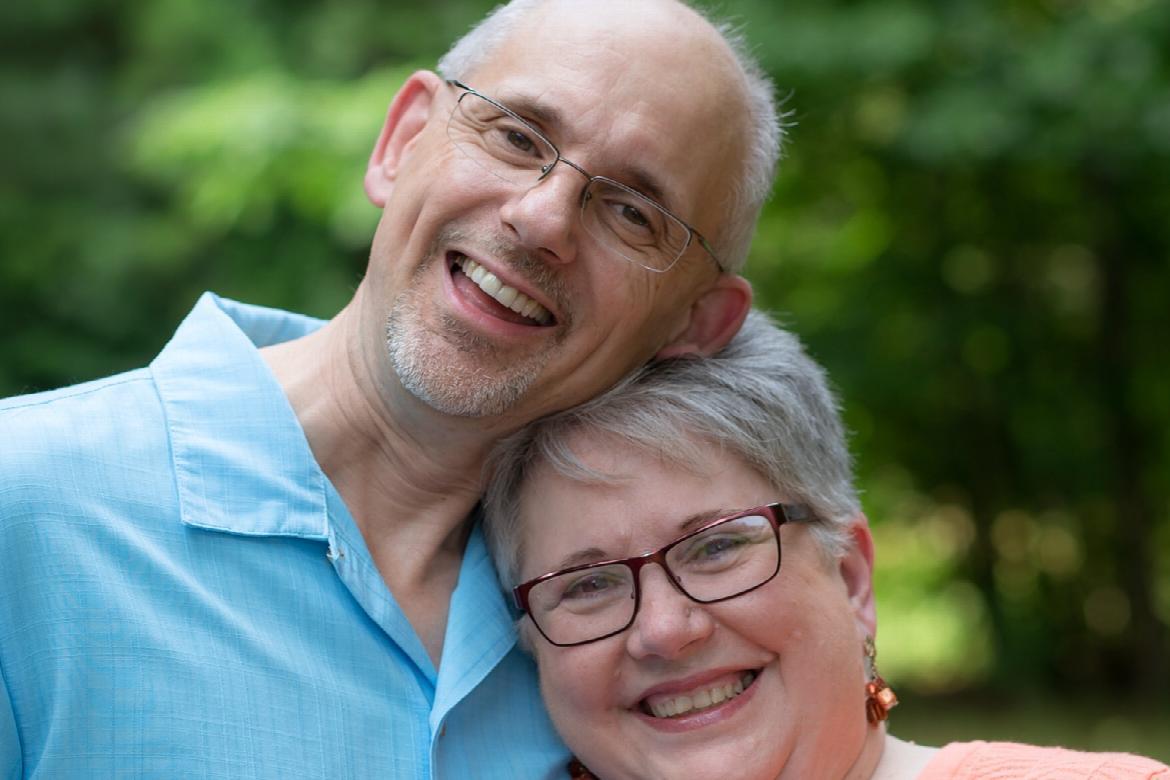 Mark and Joni Brady
Missionaries to Argentina
Ministry Description
Mark-Production \ Ministry Advisor: My main responsibility will be to work with the Production Ministry. I will be doing training and coaching to help improve the quality of live and online productions. My secondary responsibility will be to assist the Director of WOL Argentina in overseeing the day to day functions of the ministry to allow him to concentrate on the Vision God has given him.
About Mark
I accepted Christ while in elementary school. I came to that point where I realized I needed a Savior and couldn't save myself. It wasn't until a few years later that I was baptized. I joined the US Army right out of High School in 1974. I served as I musician for over 22 years. During the last 10 years of my military career I received the call from the Lord to serve in Worship ministry. I was a bivocational minister of music until 1996 when God called me into full-time ministry. I have served in 2 churches over the last 25 years as Worship Pastor, Administrator, and Technology. My talent is music but my spiritual gift is administration. God has allowed me to use both of those to serve him. In May of 2021 I was invited by the Director of WOL Argentina to pray about coming on the field as a missionary in Argentina to work in the areas I have listed above. Starting a new ministry area and learning a new language at age 65 won't be an easy task, but one of my former pastors used to always say, "God doesn't always call the qualified, but He always qualifies the called". I am looking forward to being able to serve the Lord in Argentina. Being closer to my Son and his family is a nice side benefit.
About Joni
I accepted Christ when I was 10 years old. I was raised by a Godly mother who taught me what the Bible says about our need for a Savior and the cost of sin in our lives. On the day I received God's gift of eternal life my head knowledge transformed into a personal understanding of my need and I prayed for forgiveness and gave Jesus Christ control of my life. I was enrolled in a discipleship program that day and began to grow in my Christian walk. My parents encouraged me to serve in the church at an early age and that is where I began to use the spiritual gifts that God had given me.
Mark and I began our journey together in 1978. His career took us to many different places and in every city we found a church and became active. My role in our marriage has always included supporting and encouraging Mark, handling day to day operation of our home as well as exercising my own spiritual gifts in ministry. While stationed in Germany Mark was called into the ministry and began bivocational service until 1996 when God called our family into full-time ministry.
Along the journey God blessed us with two children: Pamela and David. Pamela is married to Phil and the mother of three: Caelyn(13), Jackson (11), and Hannah (6). They are church planters outside the Baltimore MD area. David is married to Natalia and they have two beautiful daughters: Elizabeth (10) and Emma (7). They are WOL missionaries in Argentina. It was David's involvement in the Bilingual Program right out of high school that first introduced us to Palabra de Vida and we have been in love with the ministry ever since.
When Mark first approached me about his calling to work in Argentina with Word of Life I was excited and a little nervous about the opportunity to serve God in this ministry. For many years I had prayed about the possibility of serving in Argentina but felt the time was not right, until now. I never pictured myself as being the "old woman" on campus but I love young people and enjoy talking with and encouraging them. I enjoy sharing my passion for the Word of God with women, whether it is in a formal teaching environment or simply in the course of our daily lives. I do not know where I will be serving yet but I know God has a plan for me. Being closer to my family, especially my two granddaughters will be a blessing as well.
Life Verse
Mark - Acts 1:8 Joni - Ephesians 3:20