---
Our missionaries are normal people from all walks of life who have dedicated their lives to serving and following Jesus wherever He calls them. Want to meet them? Check out our Missionary Directory.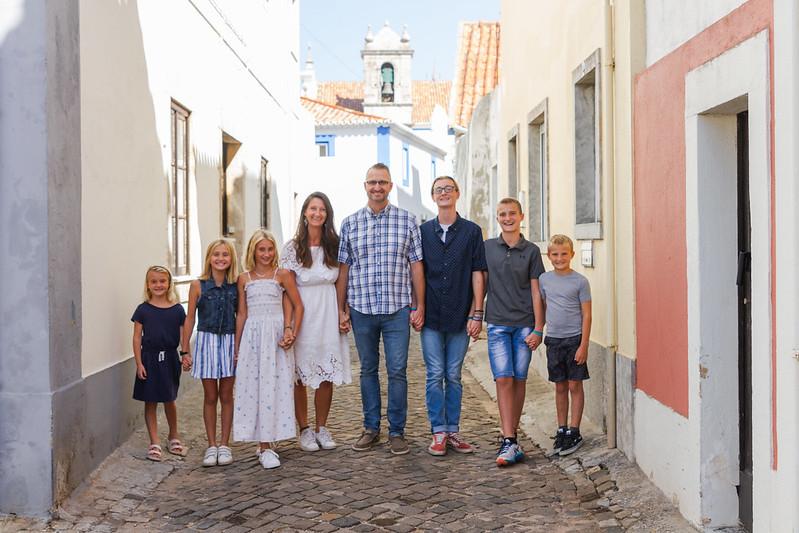 Matthew and Leilani Melville
Missionaries to Portugal
Ministry Description
The Lord first called us to Portugal in 2004-2007. We then were re-located to Word of Life NY from 2007-2016 as the Student Missions Coordinator. These years allowed us to get to know many different countries and mobilize students on trips and Cross Cultural Internships. As of January 2017, we have been serving again in Portugal. What a privilege to return to Portugal and serve with our team here as the Director. We are focused on evangelism and discipleship ministries alongside of local churches. This also includes camps, conferences, music outreach through PV Worship and more. (www.pvpt.org) Matthew is also the coordinator of the WOL Europe Western Zone.
About Matthew
I was raised in a home where Jesus Christ was the focus. I was saved at the age of five years old when my mom shared with me how Jesus paid the penalty for my sin and I could be forgiven. I'm thankful for the role my parents played in guiding me toward the Lord and His word! I attended the Word of Life Bible Institute in 1996. During my 2nd year, I dedicated my life to missions at the Missions Conference. The Lord then led me to a year with the Impact Team and 2 years in the Intern and Discipleship Program. I was accepted as a Word of Life (WOL) missionary to Portugal in 2001 and got married to Leilani in 2002.
About Leilani
I was raised in a home where both my parents knew and loved the Lord and desired to raise their children to do the same! Praise the Lord that at the age of 11 I finally realized my need for a Savior! It was then that I put my faith and my trust in Christ alone for a relationship with God and an eternity with Him. The Lord continued his work in my life and at the age of 14 I dedicated my life to Him saying, "wherever you lead, whatever you want me to do I will obey your call" I did not know what that might mean but I was excited to find out! Well, it has been a wonderful adventure of serving Christ. After high school I went on a missions trip with WOL to the Philippines and Japan, what an awesome and eye opening experience to see the need for Christ around the world! I had the privilege of attending the Word of Life Bible Institute in New York and Florida for 2 years! Matthew and I had known each other for several years and God brought us together the year after I graduated from the Bible Institute! Praise the Lord he has given us six active and healthy kids, Peyton, Moisés, Kahleia, Kaiana, Makaio & Ariella. We pray they grow to know the Lord and serve Him with their lives. It's a privilege to serve the Lord as a family in Portugal.
Life Verse
Psalm 96:3 "Declare His glory among the nations, His wonders among all peoples."