---
Our missionaries are normal people from all walks of life who have dedicated their lives to serving and following Jesus wherever He calls them. Want to meet them? Check out our Missionary Directory.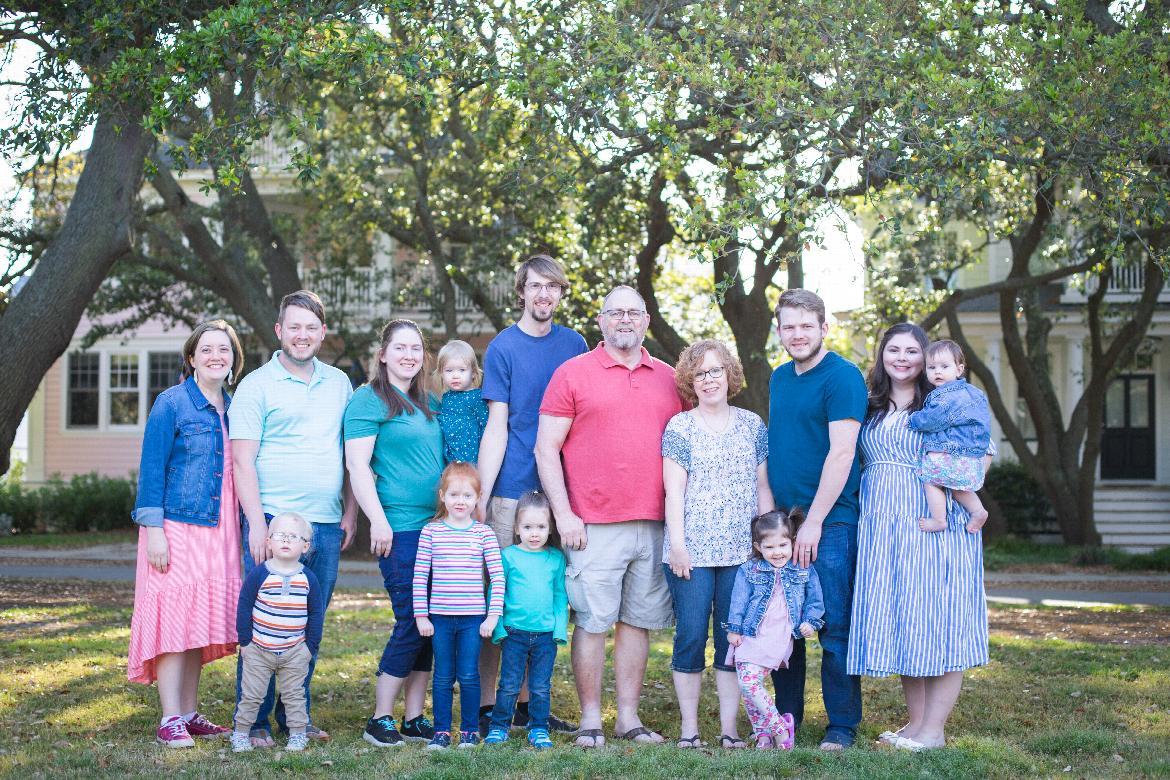 Mike and Fran VanBruggen
Missionaries to the United States
Ministry Description
Sadly we are no longer with WOL but we are still serving the Lord doing Evangelism, Discipleship, and Training Leaders--that's what we do.
About Mike
I was born and raised in Portage, Michigan. I came to a saving knowledge of Jesus Christ when I was about 10 years old. Our family had been regular attendees in a good church in Michigan, so I knew many Bible stories and had heard many invitations to accept Christ. One summer our church sponsored a five day back yard club in our neighborhood. I was told there would be pleanty of cookies and beverages for all who would attend, so I went with that in mind. Sometime during the middle of the week I suddenly realized I was hopelessly lost and needed a Savior, that Jesus had done everything for me, and all I needed to do was trust Him. I prayed to receive Jesus as my personal Savior that day. Over the years since I've never doubted my salvation, and over the last several years it has become evident that the Lord is leading our family into a greater involvement for His work. The Lord has cultivated a great love in our lives for missions and for youth work. At 46 I went to the Word of Life Bible Institute and shortly thereafter became a missionary with Word of Life with a desire to impact the next generation for the Lord.
Fran and I were married in 1990, and we dedicated our lives and family to Christ. We began working in the youth ministry and soon began having children of our own. All three of our children love the Lord, are growing in Him and have families of their own.
We were involved in missions as members of our local church's missions committee. In 1990 we began working with the youth and in 1998 we started working in our local Word of Life Club. We are now on staff with Word of Life as missionaries, and have been since 2007. In 2010, we moved to South Africa where we ministered with the Local Church Ministries at Word of Life South Africa. We have witnessed many changed lives!
After spending 8 years in South Africa focused on evangelism and discipleship Fran and I basically worked ourselves out of a job. As we were feeling the Lord loosen the soil around our South African roots, Word of Life called us back to Western Michigan, where we are currently assigned to solidify and grow the existing ministry here. Our hope is to see many more lives change through our involvement in Word of Life Local Church Ministries in Western Michigan.
About Fran
I was born and raised in the small town of Fulton, Michigan. As I grew up I went to a small church every Sunday. I received Christ as my personal Savior at the age of seven at a Bible club in the Pastor's home. After my salvation, I lived my life trying to be better than other people rather than trying to be like Christ, until I realized how far I had drifted from the Lord. The whole time I was drifting away from God I was sitting in the pew faithfully attending Sunday morning services but not applying what I heard to my life. I rededicated my life to the Lord in my 20's and shortly after that I met Mike.
Life Verse
Mike's life verse: "But without faith it is impossible to please him: for he that cometh to God must believe that he is, and that he is a rewarder of them that diligently seek him." Hebrews 11:6 Fran's life verse: "Be careful for nothing; but in every thing by prayer and supplication with thanksgiving let your requests be made known unto God. And the peace of God, which passeth all understanding, shall keep your hearts and minds through Christ Jesus." Philippians 4:6-7