---
Our missionaries are normal people from all walks of life who have dedicated their lives to serving and following Jesus wherever He calls them. Want to meet them? Check out our Missionary Directory.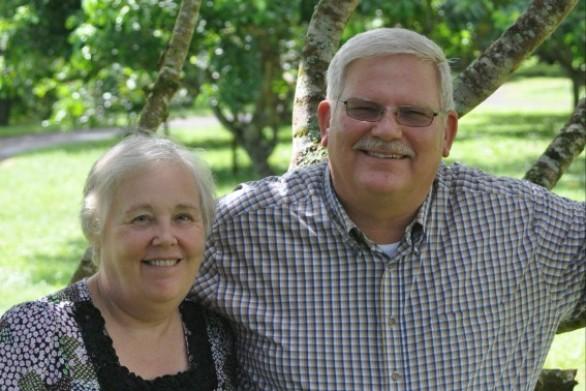 Mike and Marti Foster
Missionaries to the Philippines
Ministry Description
We came to the mission field to start Word of Life Bible Clubs in local churches, God expanded our ministry to include camping, evangelism, campus ministry and teaching office Bible studies. We are also involved in teaching Bible courses and Christian Education at the Bible Institute. God moved us into a broader ministry in placing us in the position of field director. We have moved from being a part of one ministry in Word of Life Philippines to now involve in all the ministries of our field. As the field director I work with each ministry director in management, encouragement and finances. I speak and teach within our ministry and the Bible Institute but also in a many churches and conferences representing Word of Life Philippines. I feel the greatest part of what I do is being in a position to see God work.
About Mike
I came to know Jesus Christ as my Savior at the age of 21 while attending a youth rally on a Saturday night. It was at that time I saw the need for Christ to be in my life as I recognized and confessed myself as a sinner in need of salvation. My life changed drastically. As the Word of God became a part of my thinking and my influences changed I begin to see life and the world differently. While sharing my testimony with a friend I found purpose in my life. Sharing Christ became a goal as I saw people without Christ having no hope for eternity. That experience led me to know God was calling me to the ministry and to the Mission field and now many years later Marti and I are happily still sharing Christ in the Philippines Islands.
About Marti
It was at the age of ten when I was convicted in my heart of deliberately disobeying God that I settled the issue of my salvation. I had become an accomplished thief of small coins from mother's dresser to use to buy candies on the way to school. I had always believed in God, prayed since I was old enough to talk, and had no doubt that God saw my every deed, but I willfully chose to steal and God convicted me of that sin. It was fear of God that brought me to confess and change my behavior. It was in a summer camp that I gave my life to the Lord, to serve Him in high school. I was interested in missions from childhood, and after college was considering going as a teacher to Ecuador when Mike came into my life and I realized he was a whole mission field in himself. However, at a missions conference, where God reminded me of my promise to give my life to Him, Mike went forward and gave His life to the Lord! We have been a team ever since, serving the Lord wherever God has placed us. God has blessed us with four children now grown and one of our sons is also serving with his family here in the Philippines. Our daughter spent one year here as a short term missionary. God has been faithful every step of the way.
Life Verse
John 17:3 "And this is life eternal, that they might know thee the only true God, and Jesus Christ whom thou has sent"