---
Our missionaries are normal people from all walks of life who have dedicated their lives to serving and following Jesus wherever He calls them. Want to meet them? Check out our Missionary Directory.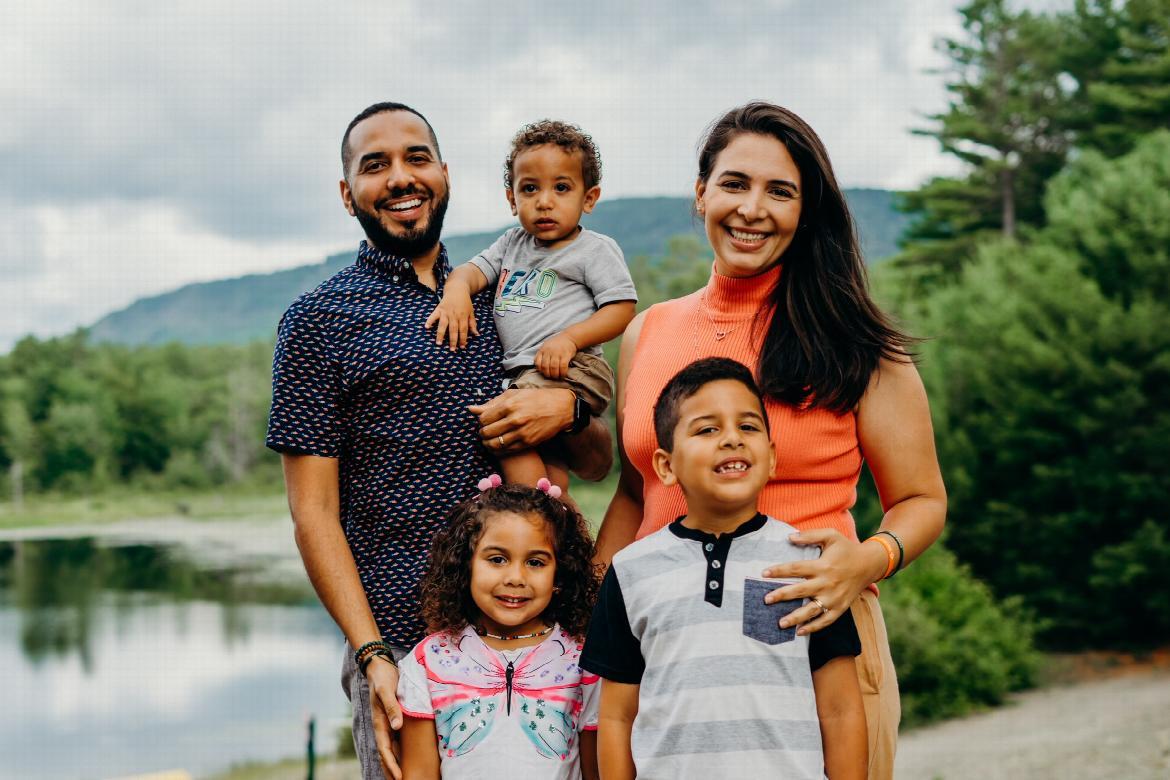 Nathan and Ana Harmon
Missionaries to the United States
Ministry Description
We are a part of Word of Life Youth Ministry. After serving in Brazil for nine years we were invited to work here in the U.S with the Brazilian community in Central Florida. Our goal is to help leaders and pastors build a solid student or children's ministry. Our desire is to help your students to purpose in their hearts to know, grow, and show their faith through studying the Word of God, obeying it, and sharing it with others.We work directly with each church to the degree they want and need assistance. Our main focus is Portuguese speaking churches.
About Nathan
I was born in a Christian home, and as a son of missionary and pastor everyone always thought I was saved. As a teenager I had a nightmare and in my dream I was going to hell, I woke up scared and ran to talk to my father. He was watching a soccer game that night. So I went to the living room and he explained to me what I had to do to give my life to the Lord.
When I was fifteen years old I went to camp, and during the service at the camp fire, we received the news that a family of missionaries had died and only one child had survived the accident. Then Pastor John Harmon appealed saying that now we would need people to take the place of those who died in the Lord's work. He asked that all who were willing to take the place of that family should stand and approach the camp fire. That night I gave my life to God to use in the way that was pleasing in His work.
About Ana
I was born in a Christian home where my parents always had the heart for missions. I accepted Christ as my savior when I was thirteen years old, in a year that was walking together with people who just did things that displeased God. Then I realized I was not acting like a Christian and I was not saved. I repented and saw that life with the Lord was my best choice. The verse of my conversion is Matthew 5:16 which says "In the same way, let your light shine before others, that they may see your good deeds and glorify your Father in heaven." On this day God spoke to me in such way to shine his light in the world and since then I have continued in the ways of the Lord, thankful for the wonderful gift of salvation.
God called me to his work at a conference when a missionary called Edward Luz spoke. At that conference God placed in my heart a very strong feeling to work for him and I made the decision to serve the Lord no matter where He sent me. When I went to seminary in 2009 at Word of Life I felt my calling being confirmed. Once my mother told me "Mary chose the best place to be at the feet of Jesus." Like Mary I want to do be at his feet and serve him.
Life Verse
Psalm 90:12 Teach us to number our days, that we may gain a heart of wisdom.