---
Our missionaries are normal people from all walks of life who have dedicated their lives to serving and following Jesus wherever He calls them. Want to meet them? Check out our Missionary Directory.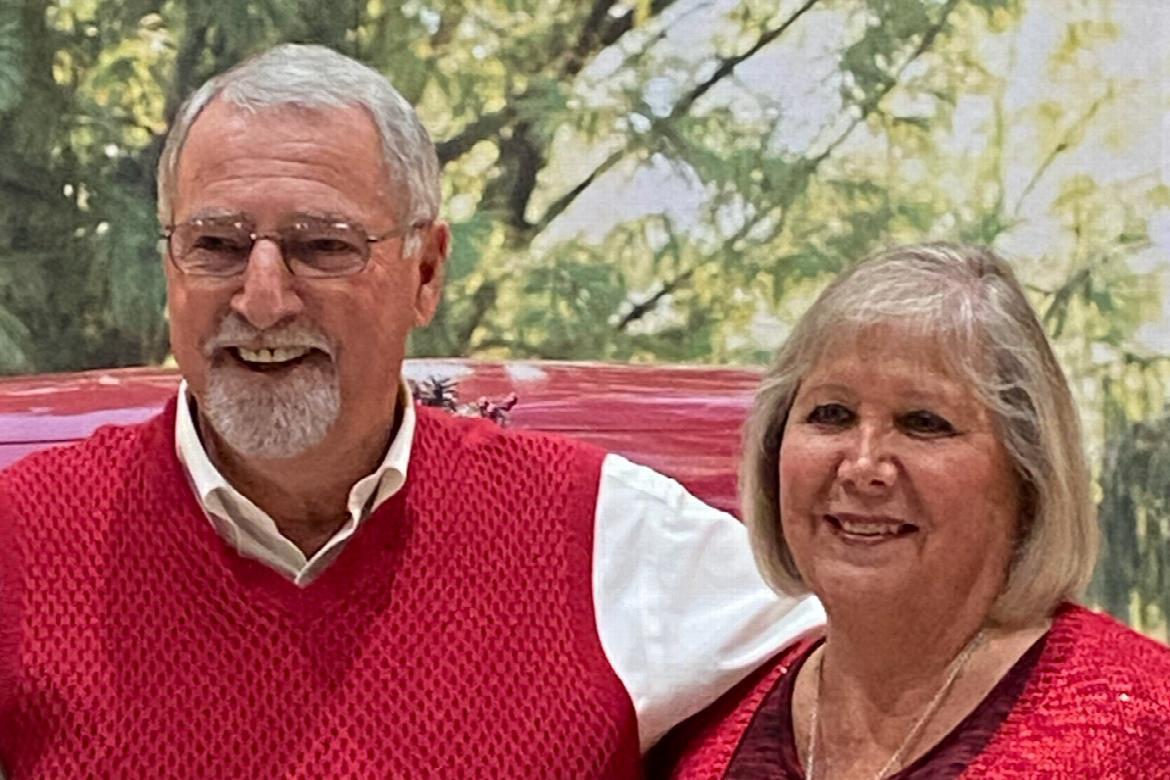 Peter and Bette Verkaik
Missionaries to Nigeria
Ministry Description
About Peter
I was saved in September, 1970 at the age of 16 at a Christian boarding school in Florida, called Hampden DuBose Academy. It was there that I saw youth my own age that had joy and peace in their lives so I watched and listened in Chapel.

In 1971, at age 17, I knew in my heart that God was calling me to be a missionary. I was afraid and denied the calling and ran from the Lord. I married my high school sweetheart in May of 1974. After 20 years of living a life that was not pleasing to the Lord, in 1994, I finally surrendered my life to my Savior. I told Jesus that I would do anything, go anywhere, anytime for Him, no strings attached. A few months later I again felt the Holy Spirit move on my heart and mind in the direction of missions. God had laid missions on my wife's heart months earlier and she was praying for the Lord to call me also. We both met with the Missions Committee of our home church, Boca Raton Community Church in Florida, and they gave us a list of opportunities to pray about. As we prayed, the Lord began to impress the Fulani people on our hearts. We came to find out later that the committee had already been asking the Lord to raise up a couple from their own congregation to go and bring the Gospel to the Fulani. You can imagine their joy and surprise when we announced our burden for the Fulani.

I sold my painting business in 1995 and went to Word of Life Bible Institute with my wife and daughter to prepare for ministry. I appreciated the strong, uncompromising stand that Word of Life takes on the Word of God, which is the reason I became a missionary with Word of Life. In December of 2000 we had the privilege of founding Word of Life Nigeria and I have served as the Director until August of 2013.
In September of 2015, after living in Florida for several years and serving as the Zone Leader for Word of Life West Africa, the leadership at Word of Life asked us to move to Canada to assume the role of Executive Director of Word of Life Canada. By December 8th, my wife and I had moved up to Owen Sound, Ontario to begin our ministry there. The Canadian ministry has 2 locations: Sherbrooke, Quebec and Owen Sound, Ontario. We have Bible Institutes and youth camps in both locations, as well as an excellent French Language School in Sherbrooke. I am grateful for this new opportunity to serve the Lord in Canada as well as in West Africa.
On June 10, 2022 I retired from Word of Life Canada. We have moved to the Word of Life RV Park in Hudson, Florida, where I will continue my ministry as the Zone Leader for Word of Life West Africa. Currently, we have 3 countries there: Nigeria, Niger Republic and Liberia. Now I will have more time to encourage the teams in West Africa and raise funds for support and projects on the various fields. I will also be able to concentrate my efforts to expand into other West African nations, as the Lord opens the doors.
About Bette
I was raised in a good Christian home by "disabled" parents. My father was blind and my mother got Parkinson's Disease when I was seven years old. I learned to be very independent at a young age, which prepared me for my future ministry in Nigeria. My parents took me to a Billy Graham Crusade in NYC when I was seven, and I gave my life to Christ that night. During my teen years, I did go off track for awhile but re-dedicated my life at sixteen years of age. I met my husband at a Christian boarding school called Hampden DuBose Academy. We were married in May of 1974 in Boca Raton, Florida. We moved to Upland, Indiana so that Peter could finish his education. In 1977, we had our daughter, Michelle, and then in 1980 we had our son, Peter, Jr. After having children, I started to drift away from the Lord once again. Through difficult circumstances, the Lord got hold of me once again. I was 40 years old when I attended the Word of Life Bible Institute with my husband and our 17 year old daughter. We were preparing to be missionaries to the Fulani people of West Africa. As we were searching for a good mission board, the Lord made it clear to us that we should go to Nigeria under Word of Life Fellowship. In December of 2000, Word of Life Nigeria was established. The Lord has blessed and grown the ministry to His honor and glory. We served in Nigeria for 13 years before moving to Eustis, Florida.
Now we have moved from Central Florida to Ontario. We were amazed to find out that I still held landed immigrant status to Canada after 42 years, which made this move much easier. Peter is already a Canadian citizen. The Lord worked out many other details to make this move possible. We feel privileged to serve the ministry of Word of Life Canada.
Our time in Canada has come to a close, after serving there for 6 1/2 years. We have moved back to our home state of Florida, where Peter will continue his ministry with Word of Life West Africa.
Life Verse
Peter: "But none of these things move me, neither count I my life dear unto myself, so that I might finish my course with joy, and the ministry, which I have received of the Lord Jesus, to testify the gospel of the grace of God." Acts 20:24

Bette: "But without faith it is impossible to please him: for he that cometh to God must believe that he is, and that he is a rewarder of them that diligently seek him." Hebrews 11:6