---
Our missionaries are normal people from all walks of life who have dedicated their lives to serving and following Jesus wherever He calls them. Want to meet them? Check out our Missionary Directory.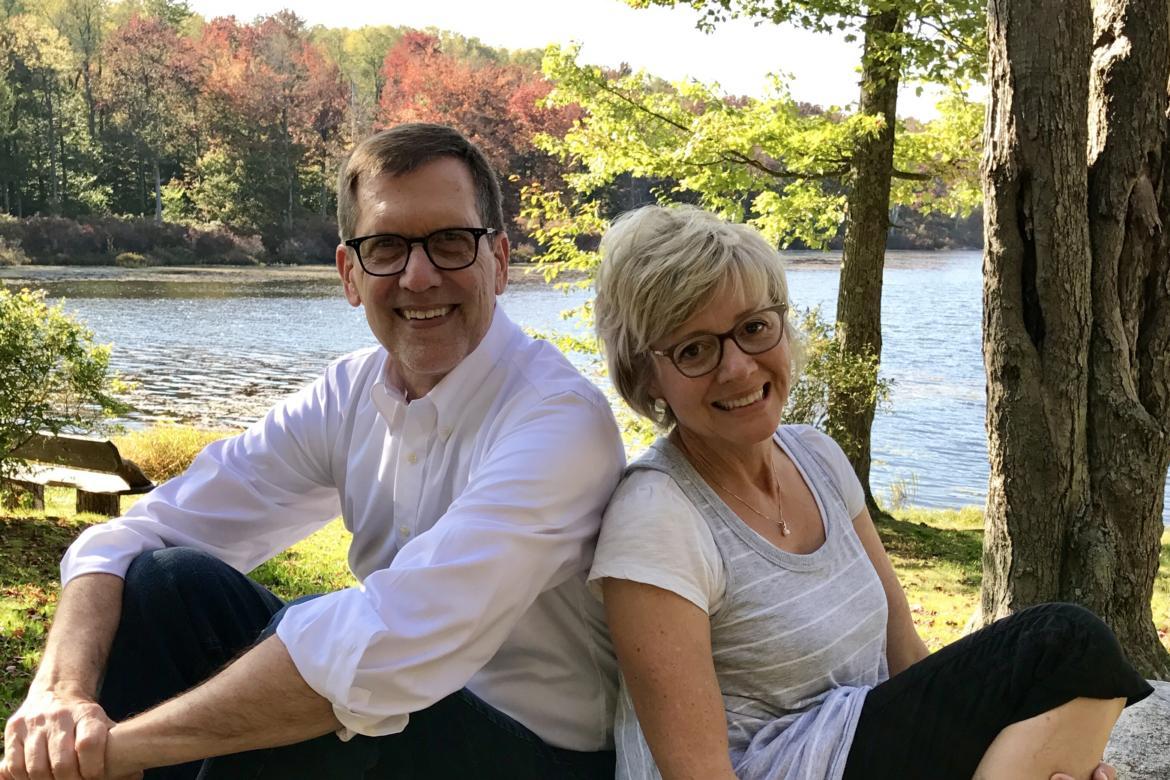 Randy and Dale Gilmore
Missionaries to Japan
Ministry Description
Director of the Gospel Story-arc™ Project
Seven years ago, Word of Life asked us to lead ministry in what was then called the Pacific Rim Region. At the time, Word of Life ministry existed in nine countries, spreading from Japan and South Korea in the north to Australia and New Zealand in the south. Word of Life also asked me to serve simultaneously as the Director of ministries in Japan. Since then, our region has expanded to become the Indo-Pacific Rim, with three other countries officially added in, and one other besides where we have people closely affiliated with us.
Outside the Indo-Pacific Rim Region, the Lord also used us to help two other countries begin SYME/English for Life ministries, and to begin the Gospel Story-arc™ Project.
Along the way, we've traveled literally hundreds of thousands of miles, lived for months at a time in Japan, preached in dozens of churches, encouraged leaders, trained workers, met with ministry teams, and shared the gospel countless times with people one-on-one and in groups.
When we've been Stateside, we've also used our home to minister to Japanese nationals living and working in our area.
All of this has been such a privilege, and we have been so grateful for the opportunity to serve with Word of Life.
Now we believe the time has come for us to shift into a new area of ministry—which is not really all that new.
For well over a dozen years, I've been working on a more effective way to share the Gospel with Asians in general and Japanese in particular. The gospel formulas and packaged messaging we were familiar with and had used so often here in the West just didn't work in Asia. People didn't understand, or they weren't willing to listen at all.
We discovered that expanding gospel messaging to share more of Jesus' story from the Bible made such a difference. This discovery came through a lot of research, and a lot of blood, sweat, and tears, and prayer. This is where the Gospel Story-arc™ Project comes in.It's gospel messaging, and a ministry philosophy, that uses the neuroscience of story to share from the Bible who Jesus is and to call people to believe.
During our time with Word of Life, we've trained hundreds of people to use a Gospel Story-arc approach. And praise the Lord, dozens upon dozens of unsaved have become believers through it, including so many Japanese.
So we believe it's time for us to make our singlefocus under Word of Life on developing the Gospel Story-arc™ Project. For so many this will come as no surprise.
This new focus means we will continueto do gospel outreach and to provide evangelism training both within the Indo-Pacific Rim Region, but also in many other places, including here in the US, where lots of peoplehave already turned away from the gospel formulas and packaged messaging I mentioned before.
In so many respects, this shift in ministry frees us to do even more to reach people both internationally and here at home with the good news of Jesus Christ. It also expands our opportunities to provide evangelism training and resources around the world.
We ask you to pray for us more than ever before. Here are four of our most pressing requests:
1. Pray for the overall success of the Gospel Story-arc™ Project. People from more than 80 countries have accessed the website this year. We are working on ways by God's grace to see this mustard seed grow.
2. Pray for opportunities to partner with others to spread the Gospel Story-arc™ Project
3. Pray for the Gospel Story-arc Cube Distribution Challenge. In 2020, we were able to produce 10,000 Gospel Story-arc Cubes for distribution to missionaries, national pastors, and other Christian workers around the world. Now we are working to distribute the Cubes by the end of 2021. This project includes making arrangements to ship the Cubes as ministries request them, while also raising additional funds to make this happen at no cost to them.
4. Pray for the success of other Gospel Story-arc Resources we are producing and distributing worldwide at no charge to missionaries, national pastors, and other Christian workers (including in the USA): the online GSA Master Course in Evangelism; the online Story-based Instruction Course; the Gospel Story-arc ESL Bible Curriculum; and the Seed of the Woman podcast.
Financial Support
We thank the Lord for this, and for those who have given so faithfully over these last few years. Our current salary is $3000 per month. This amount is due to severe cuts that we had to make, as some of our support dropped off in 2020.
We are asking the Lord for additional financial support going forward for the next three years.Dale and I would ask you to pray about whether the Lord is leading you to join us in this way.
If you feel led to begin supporting our ministry on a monthly basis, or to give a one-time gift, use this link: https://give.wol.org/randalgilmore
Thank you for your interest in us and the Gospel Story-arc™ Project!
Warmly,
Randal and Dale
Life Verse
Romans 10:13-15 For "whoever calls on the name of the Lord shall be saved." How then shall they call on Him in whom they have not believed? And how shall they believe in Him of whom they have not heard? And how shall they hear without a preacher? And how shall they preach unless they are sent? As it is written: "How beautiful are the feet of those who preach the gospel of peace, Who bring glad tidings of good things!"