---
Our missionaries are normal people from all walks of life who have dedicated their lives to serving and following Jesus wherever He calls them. Want to meet them? Check out our Missionary Directory.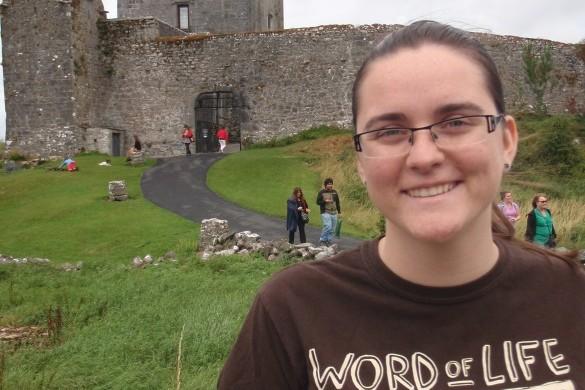 Rebecca Menkveld
Missionary to Canada Ontario
Ministry Description
I am the Admissions Coordinator For the Word of Life Bible Institute- Canadian Extension campus in Owen Sound Ontario. I desire to see increased enrollment by personally investing in the lives of prospective students. My hope is to effectively communicate with prospective students every step in the application process, from recruitment until registration day. I also seek to apply my degree in Communication studies: advertising and public relations in anyway to benefit this ministry.
About Rebecca
I grew up in a family that loved and served Jesus Christ as their saviour. When I was seven years old my father was flying back home from Japan and I was afraid that his plane was going to crash. My lovely mother took the time that night to explain that my father believed that Jesus Christ died on the cross for his sins, that he had a relationship with Jesus Christ, and everything would be okay if he died because he would go to Heaven. I took that to heart and desired a relationship with Christ too, so I asked Jesus to be my saviour. I spent most of my childhood an angry and quiet girl who read my bible and went to church to make my parents happy. My faith in God was very basic until my parents sent me to the Word of Life Youth Camp in Owen Sound, Ontario. God used the Camp ministry to begin shaping my relationship with Christ and I was challenged to live according to the Word daily and I dedicated my life to the Lord. After high school I decided to expand my knowledge and application of the Word by studying at the Word of Life Bible Institute in Ontario and later transferring to Liberty University. A year away from graduating University, unsure (like every college student) of where I would go next, I went to an alumni reunion for the Word of Life Bible Institute. Being there and listening to different people share their experiences, their stories, and the work the Lord has done through Word of Life. God put Word of Life on my heart knowing that if I just stepped out I could be a part of what God is doing with Word of Life.
Life Verse
2 Thessalonians 1:11-12 "Wherefore also we pray always for you, that our God would count you worthy of this calling, and fulfill all the good pleasure of his goodness, and the work of faith with power: that the name of our Lord Jesus Christ may be glorified in you, and ye in him, according to the grace of our God and the Lord Jesus Christ."