---
Our missionaries are normal people from all walks of life who have dedicated their lives to serving and following Jesus wherever He calls them. Want to meet them? Check out our Missionary Directory.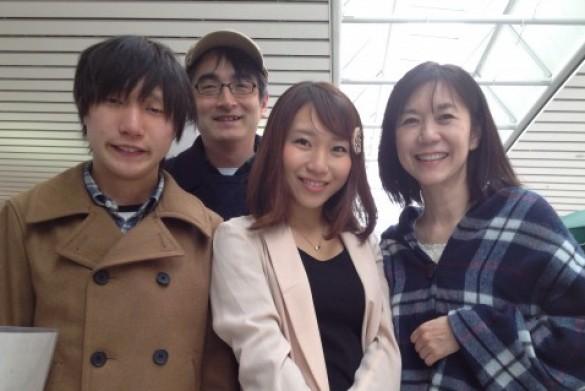 Tomoo and Kaori Koike
Missionaries to Japan
Ministry Description
Local Church Ministry in Sendai and in Minami-sanriku, one of the tsunami hit area in 2011,
Helping with SYME (School of Youth Ministry in English),
International Camp, taking Japanese teens to WOL Island Camp in NY
About Tomoo
When I was 12 years old, my sister took me to a church camp. There, the Gospel was preached by the Japanese pastor, who had been saved on the WOL Island camp many years ago. I received Christ as my personal Savior. In 1989, God led me go to the Word of Life Bible Institute (WOLBI) in NY. There, God gave me a desire to go back to Japan as a missionary and tell the Gospel to my own people. Since 1995, I join the ministry of WOL in Japan. In 2000, we move to Sendai, in where one million people live.
About Kaori
I was born in a typical Japanese family, which followed both Buddhism and Shintoism. When I was four, my mother got seriously ill and my father passed away. But somehow, I realized that there is a living God who knows me and protects me. I started praying to God without knowing who He was. When I was 13, a friend of mine invited me to a church. There I met Jesus as my personal Savior.
In 1988, I went to WOLBI and there I dedicated my life to the Lord, Who knows the best way for me. In January 1989, I started serving God with WOL Japan as a translator of the Bible Club materials.
Life Verse
John 12:24 - Truly, truly, I say to you, unless a grain of wheat falls into the earth and dies, it remains alone; but if it dies, it bears much fruit.