---
Our missionaries are normal people from all walks of life who have dedicated their lives to serving and following Jesus wherever He calls them. Want to meet them? Check out our Missionary Directory.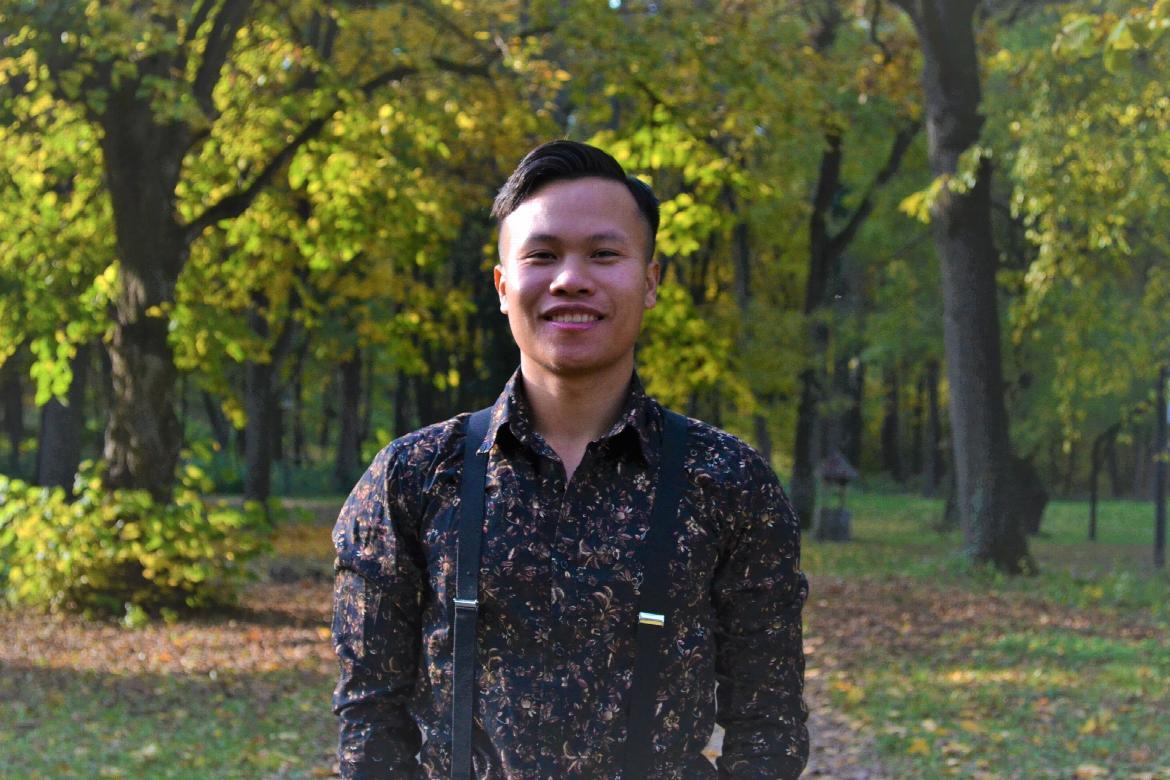 Van Bawi Hung
Missionary to the Czech Republic
Ministry Description
This year I'm serving the Lord as an intern in the Czech Republic along with my friend Athang. Word of life Czech Republic is focused on Youth ministry. This is a stage of our ministry where we can learn how Word of Life ministry works with local churches and through school and camp ministry to be able to plant a new Word of Life in Myanmar one day. After this year of internship in Czechia, we are still planning to go to Philippines to learn more how to start a new ministry. Philippines is also the gateway to the Asian world, and we are hoping to get better training and adjustment back to the culture. And after the ministry in the Philippines our vision is to go back to Myanmar and plant Word of Life ministry. We would like to start through camp and sport ministry.
About Van
I'm Van, I come from Myanmar, I grew up in a Christian home. When I was small, I went to church regularly and I heard about the gospel, but I was young and didn't understand much what it means to believe in Jesus Christ. Eventually I put my faith in Jesus Christ, but I was not sure about how to put my hope in Him. When I was 13, I left my family and went to the Czech Republic with my uncle, and I couldn't even tell my parents that I was going to the Czech Republic. I have been living now in the Czech Republic for 12 years and I lived and studied among unbelievers. It held me from coming closer to Christ. That caused me to live completely like an unbeliever. It was hard for me because I was at the age when you start learning about life and realizing who you are. I studied in the Czech for about four years at a pedagogical school and I had so many plans what I want to do in the future. While I was in the Czech Republic, sometimes I went to community meeting with other people from Myanmar. They gathered there to worship God, but it didn't help me to fully understand the Gospel, so I still lived like an unbeliever, and now, as I remember all the bad things that I used to do, it is crazy to understand that even though I am so sinful, God is willing to forgive my sins. I was saved when at Word of life camp in 2015. It changed my whole life. I believe that being a missionary is what God called me to do and I would love to go back to my own country – Myanmar to share the Good News with the kids and teens.
Life Verse
Go therefore and make disciples of all nations, baptizing them in the name of the Father and of the Son and of the Holy Spirit, teaching them to observe all that I have commanded you. And behold, I am with you always, to the end of the age. Matthew 28:19-20