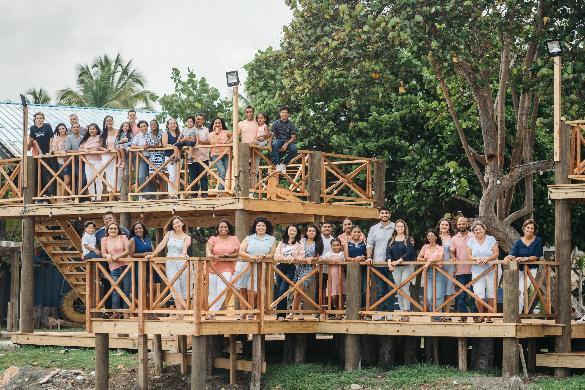 Panama
Ministry Description
Word of Life Panama was founded in 1992 by Mirko & Traci Delibasich. In 2017, after 25 years of fruitful ministry, Mirko was suddenly called home to Heaven. His legacy and love for the Gospel continues through the Word of Life Panama team. In 2019 Jon and Bianca Fowler along with their three boys joined the Word of Life family when Jon accepted the position as the new director of Word of Life Panama. One of the highlights of the Word of Life ministry is summer camp attracting as many as 1500 young people attending each year. Throughout the year the ministry also includes Bible Clubs, drama presentations, and Children's Shows as well as sports marathons, and other evangelistic outreaches. They also minister with orphanages and indigenous tribes. The current team consists of 22 missionaries and several more joining the team in the near future. The long-term vision of Word of Life Panama is to have a presence in each of the ten provinces of Panama.
Location Information
Panama is a country of only 29,000 sq miles, slightly smaller than South Carolina, sits between South and Central America and is bordered by Costa Rica and Colombia. Panama is a long and narrow country ranging from 30 to 120 miles wide. It also has more than 2,000 miles of coast line on both the Atlantic and Pacific oceans. Panama is unique because of the canal that splits the country in two halves, eastern and western regions. The population of Panama is about 3.3 million, the majority being people of mixed Spanish and indigenous descent. Approximately 85% of the population claims to be Roman Catholic.
Opportunities in Panama
Missionaries in Panama
Career Missionaries
Short-Term Missions - Cross Cultural Interns and Launch
Giving Projects