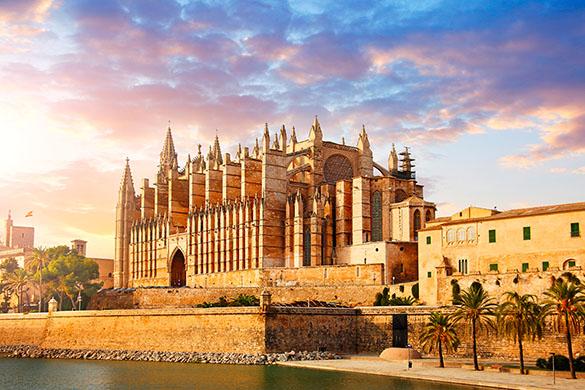 Spain
Ministry Description
Word of Life first began in Spain in 1977 with Rick and Linda Warken as the director of this ministry. Marcelo and Nelly Gajardo currently direct this work. Word of Life Spain practices the Great Commission in four step ministry vision: Connect - Witness - Disciple - Send. Connect: Meeting people where they are at, in a way that is relevant to them. Witness: after connecting with people, we introduce Jesus in a natural way. Disciple: we walk side by side with believers as they learn to live a daily Christ centered life. Send: we equip the saint to carry the Gospel and make disciples to the ends of the earth.
Location Information
Spain is not only the country of flamenco, bullfighting and fiestas, but also extraordinary art, culture and literature. Art lovers will easily recognize names of the controversial artists like El Greco, Goya, Picasso or Dali. This 505,000 sq. km landscape ranges from deserts to green lands, to many highly developed areas, however, picturesque mountains cover half of the country. Spain covers about 80 percent of the Iberian Peninsula in the far southwestern edge of Europe. Roman Catholicism is still deeply incorporated in many aspects of Spanish Society, even though only about 40 percent of nearly 40 million people are active members of the church. The history of persecution of Spanish Jews, Evangelicals and American Indians caused the church to become associated with tyranny and bigotry. There are estimated to be about 300 active cults in the country.
Missionaries in Spain
Career Missionaries
Short-Term Missions - Cross Cultural Interns and Launch
Giving Projects