---
Our missionaries are normal people from all walks of life who have dedicated their lives to serving and following Jesus wherever He calls them. Want to meet them? Check out our Missionary Directory.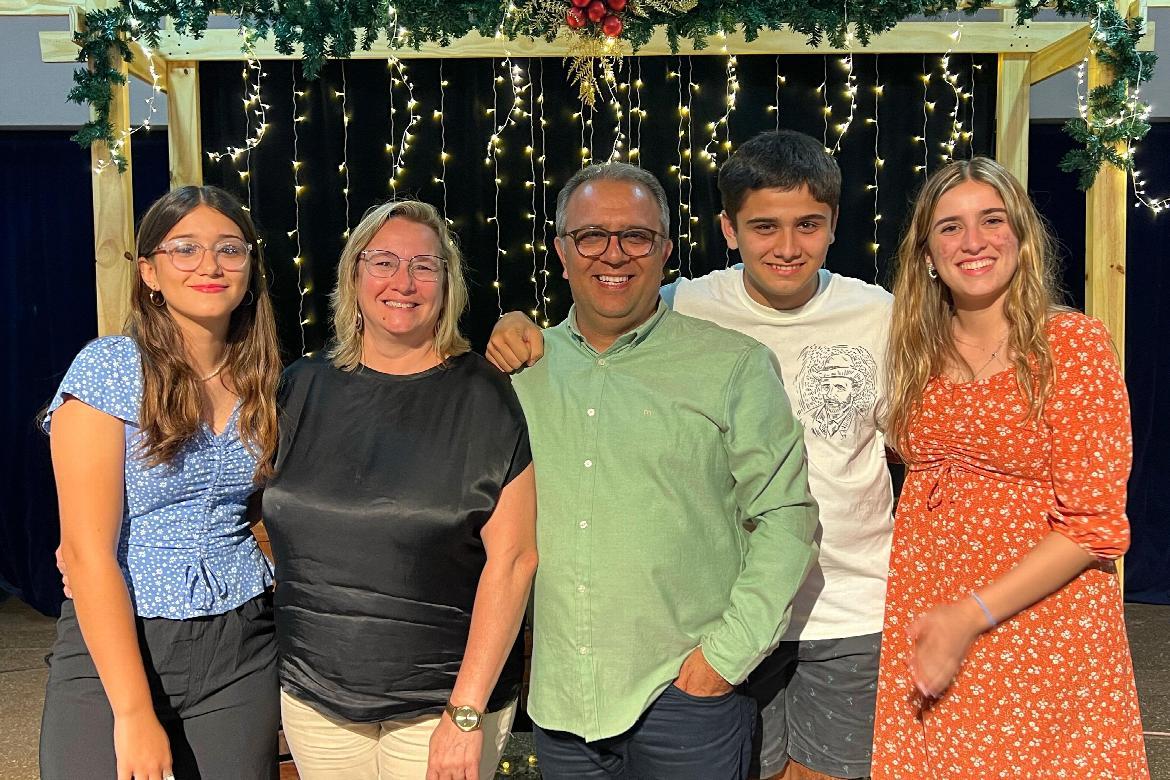 Sergio and Nancy Martinez
Missionaries to Argentina
Ministry Description
Regional Director
Word of Life South America
About Sergio
I was born in a very religious Catholic home, but when I was 14 years old I was invited to a Word of Life (WOL) camp in Argentina to play soccer. Along with my brother, I made a decision for Christ that week. Years later, after a year in the university, the Lord spoke to my heart at a WOL conference and I made a decision to better prepare myself at the Word of Life Bible Institute.
After my studies I returned to my church where I served for seven years as a youth pastor, in the area of Evangelism and teaching the Word of God in the church. In 1998 I married Nancy, whom I had met at the Bible Club in our church, and now we feel honored by the Lord because He has called us to missions, first in Portugal, serving Him for 9 years (2001-2010).
In August 2010, God called us to lead Word of Life Spain, where we have been for more than 9 years. In 2017 I assumed the role as Zonal Leader of Western Europe until 2019. We thought that this would be our last ticket to spend our lives in Europe, but the Lord had other plans, calling us to serve in South America as Regional Director in our Mission.
About Nancy
When I was 13 years old I made a decision for Christ with my brother. Two years later at a WOL camp in Argentina I made a couple of the most important decisions of my life: I dedicated my life to the Lord and I decided to study at the Bible Institute in order to serve the Lord.
Sergio and I met as we worked together in our local church in Pergamino with Bible Clubs. The Lord blessed us by allowing us to build a home together with which we desire to glorify God as we serve Him in the mission field.
Life Verse
"Now faith is the substance of things hoped for, the evidence of things not seen" He 11:1