---
Our missionaries are normal people from all walks of life who have dedicated their lives to serving and following Jesus wherever He calls them. Want to meet them? Check out our Missionary Directory.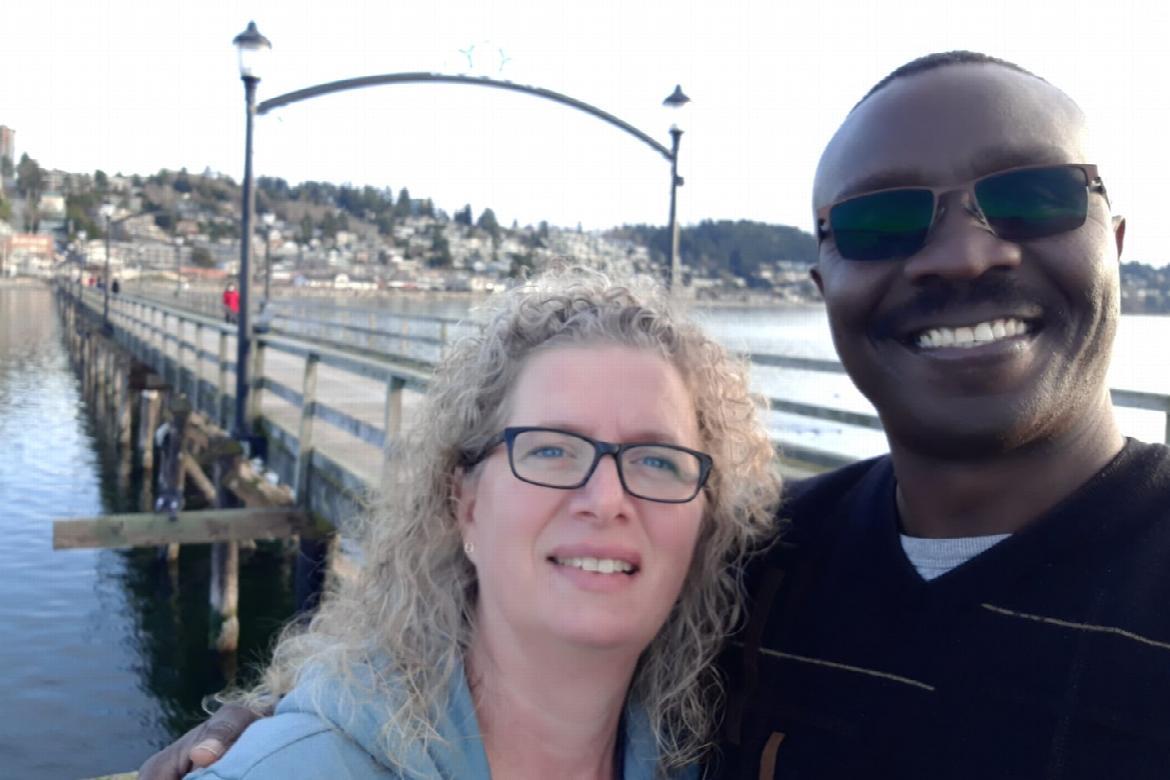 Welli and Dolly Oliech
Missionaries to Uganda
Ministry Description
Wellington & Dolly Oliech launched Word of Life Fellowship Church on the Word of Life property in Uganda in 2014. From 2017 on, Wellington has been mentoring local and regional pastors within the Local Church Support Ministry department, providing them with regular training and equipping them to plant and establish Bible believing churches that will become the bedrock for youth ministry in the communities. Most of these pastors are found in the rural areas of Uganda. Wellington travels 2 to 3 times a year to connect with them face to face, and trains them through weekly webinars. Dolly continues to support Welli with the administrative work and lends a hand with administrative needs at Word of Life International School.
About Welli
I received Christ into my life when I was 9 years in old in 1976 at a Billy Graham Crusade in Kenya. I rededicated my life in 1987 in Word of Life Nairobi during a dedication night. The challenge was to either live for Christ or live for Satan (Rev. 3:15-17), and I chose Christ! Since then I have seen God's power working mightily as I began serving with Word of Life.
God has continued to guide my paths and introduced me to my lovely wife, Dolly, and we married in March 2001. He has also blessed us with 3 children: Nadine, Juma & Okello.
God has been working in my heart since the end of 2011, as I have strived to faithfully follow him. I sensed his calling through sermons I was hearing at my local church, and I followed in obedience. I shared with fellow believers what God had been stirring in my heart and this was affirmed by the church leaders. I am happy together with my wife, Dolly, that we are trusting God in obedience to lead and guide our paths as missionaries to Uganda.
About Dolly
I trusted Christ when I was a child, but at age 13, had a better understanding and re-dedicated my life to serve the Lord. It was at that time that I came to know who I was in Christ more fully. My time spent in with a church youth group was instrumental for me and going overseas on numerous mission trips helped me to see how God can use me to impact others for the sake of the gospel. And over the years, spending time in the Word and key encouraging mentors have helped me grow more in my relationship with my Lord. Seeing this work in my life has given me passion to encourage, listen, mentor, and disciple other young women in the Word as well.
Welli and I have 3 children: Nadine, Juma and Okello.
Life Verse
Therefore, my beloved brethren, be ye stedfast, unmoveable, always abounding in the work of the Lord, forasmuch as ye know that your labour is not in vain in the Lord. I Corinthians 15:58